5 Unique CRE Ideas to Up-level Your Next Property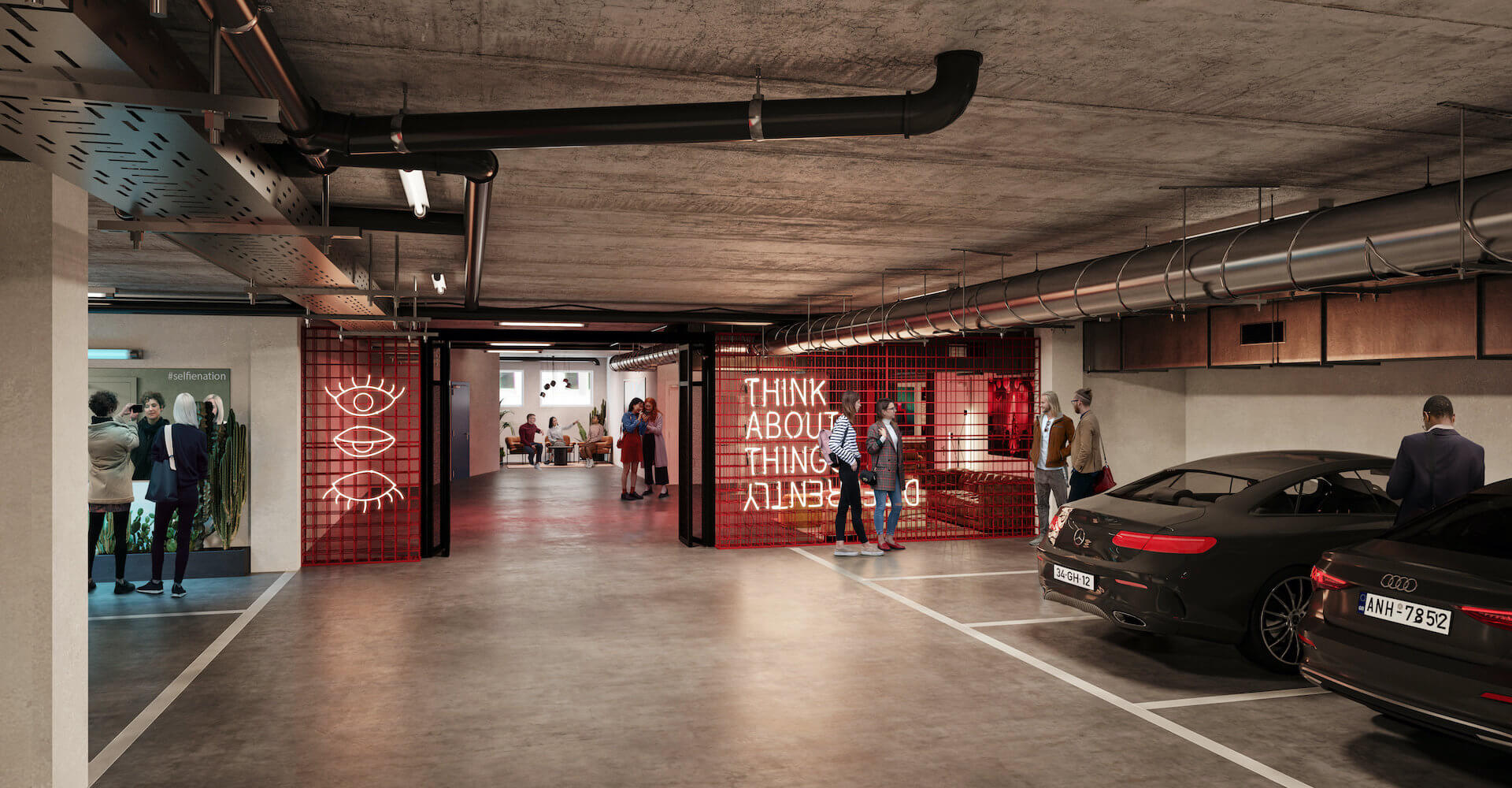 5 Unique CRE Ideas to Up-level Your Next Property
The world of commercial real estate is full of creativity and originality, and we've had the great pleasure to work on CGIs and animations for several unique properties over the years. We hope this list inspires you to go the extra mile with your next commercial property. And when it comes to finding that something special and ensuring it's communicated properly to your shareholders, we'd love to help you bring your property to life through 3D visualization. Get in touch if you'd like to discuss your project.
Car Park Transformation
A car park is just a car park. Until it isn't. Kungsleden got creative with this car park in Stockholm and transformed into a multi-purpose space. Need a place to work? You'll find it here. Need space for an art exhibition? Check. Want to open a pop-up shop? No problem. Oh and you can park your car here too.
---
Meatpacking District
When the municipality of Stockholm decided it was time to develop the meatpacking district, it presented a unique opportunity for whichever property developer won the deal. The ideas and plans had to be presented to the council and the competition was fierce. The winning idea by Atrium Ljunberg and Gatun revitalizes the area while staying true to its roots by creating spaces for art and commerce and keeping food at the heart. This massive, ongoing project will be fully realized by 2030.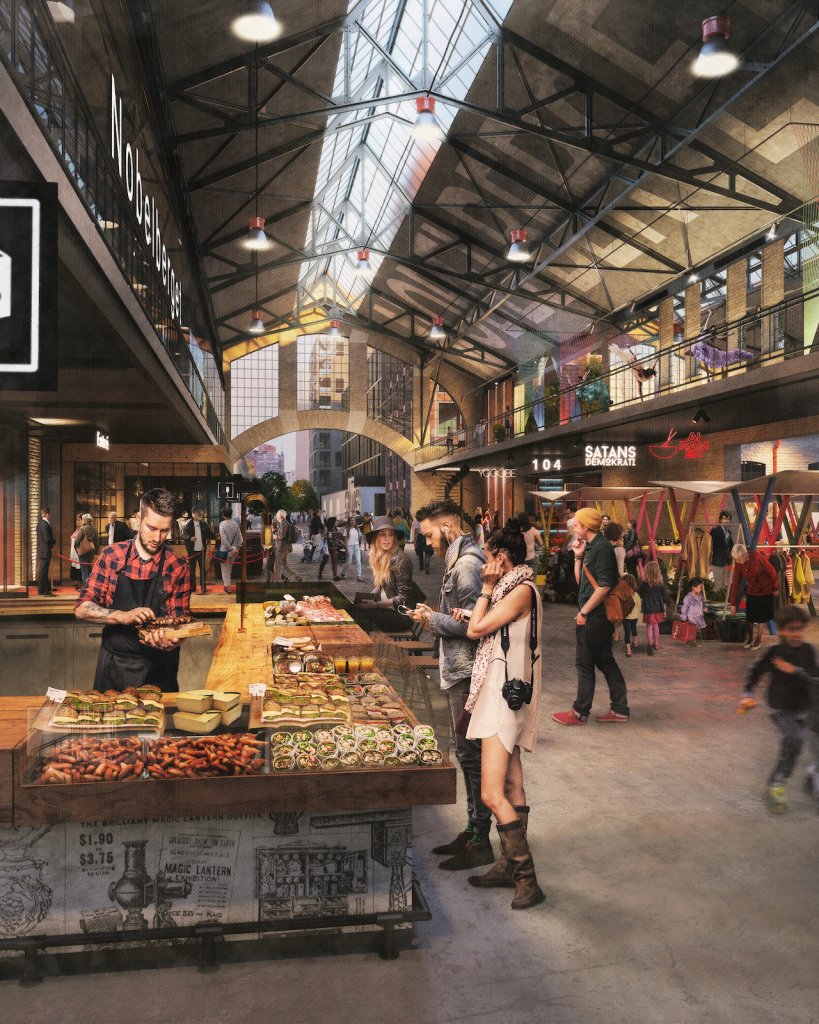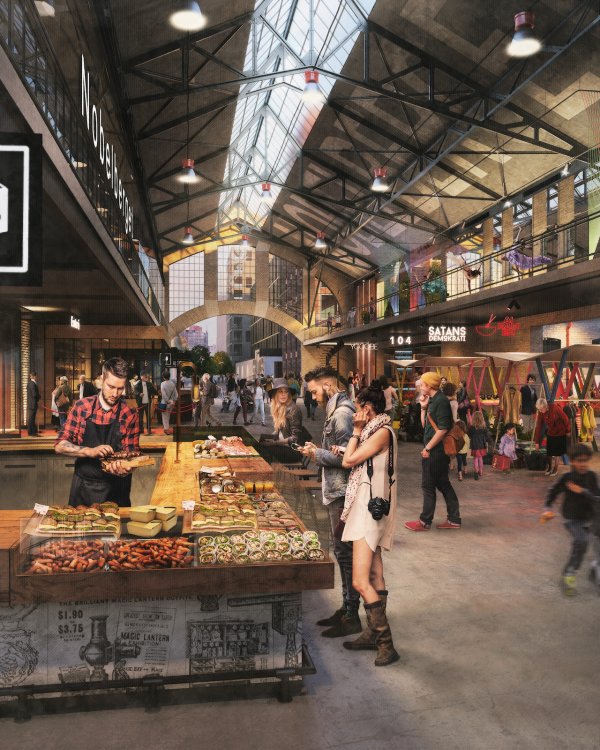 ---
Adaptable Schools
The world has changed and so have the schools. That's the basis that Adapteo Group has created their adaptable, modular schools on. With modular technology, each school can be built according to specific needs and easily adapted when those needs inevitably change. Offering a cost-effective, low-maintenance, and quick solution, these school facilities can be provided for a few days or long-term. New ideas and mindsets call for flexibility – Adapteo ensures we're ready for what the future brings.
---
The Terminal
Industrial spaces don't have to be boring. And this refurbishment of the largest postal sorting office in Sweden by JLL is the perfect embodiment of that. The goal was to refurbish the space with creative offices that offered fantastic access to industrial space and warehouse logistics. The project resulted in a light-filled, clean, and minimalist warehouse with fun, green, and spacious offices.
---
Oasis in Finnslätten

You could be forgiven for thinking you're outside when sitting in the lobby of this building in the urban campus of Finnslätten. Developed by Kungsleden and designed by Tovatt Architects & Planners, Finnslätten is already unique as an urban campus where research, development, and production join forces to meet societal challenges. But this oasis is a destination in itself. Whether you need 10 minutes to yourself or a meeting place to discuss creative ideas, you'll find what you need there.