WtR Conversations: Jens Rasmussen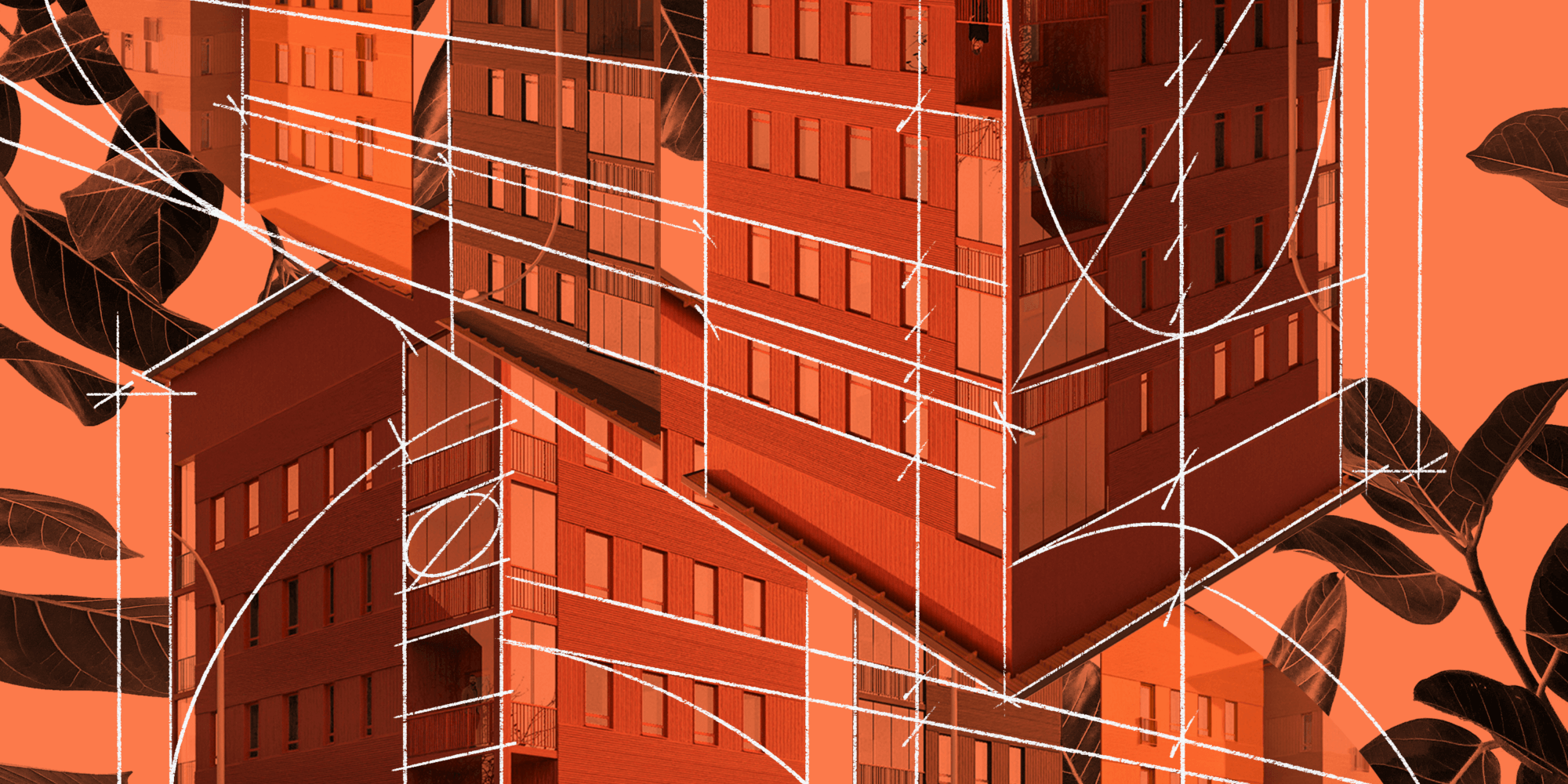 WtR Conversations: Jens Rasmussen
With a climate crisis on our hands, it is no secret that we need to shift how plan, draw, build, operate and manage our real estate. In this blog post we met up with Jens Rasmussen from Helst Arkitekter, the Finnish architects behind Laske, a tool for doing CO2 calculations from BIM models.
Tell me about your office/practice!
My colleague Rabbe and I were working in an office together, mainly on hospitals and other big projects. We were a bit tired of it and wanted to work on smaller and residential projects. Get to a more human scale if you will. We were prepared to do whatever. From the start we also did everything (our smallest project was a 2 m2 bathroom) but now we have scaled up into doing bigger projects like residential blocks / office buildings but still with one leg in Villa design.We're now 6 coworkers and an office dog, with around a hundred  projects under our belt.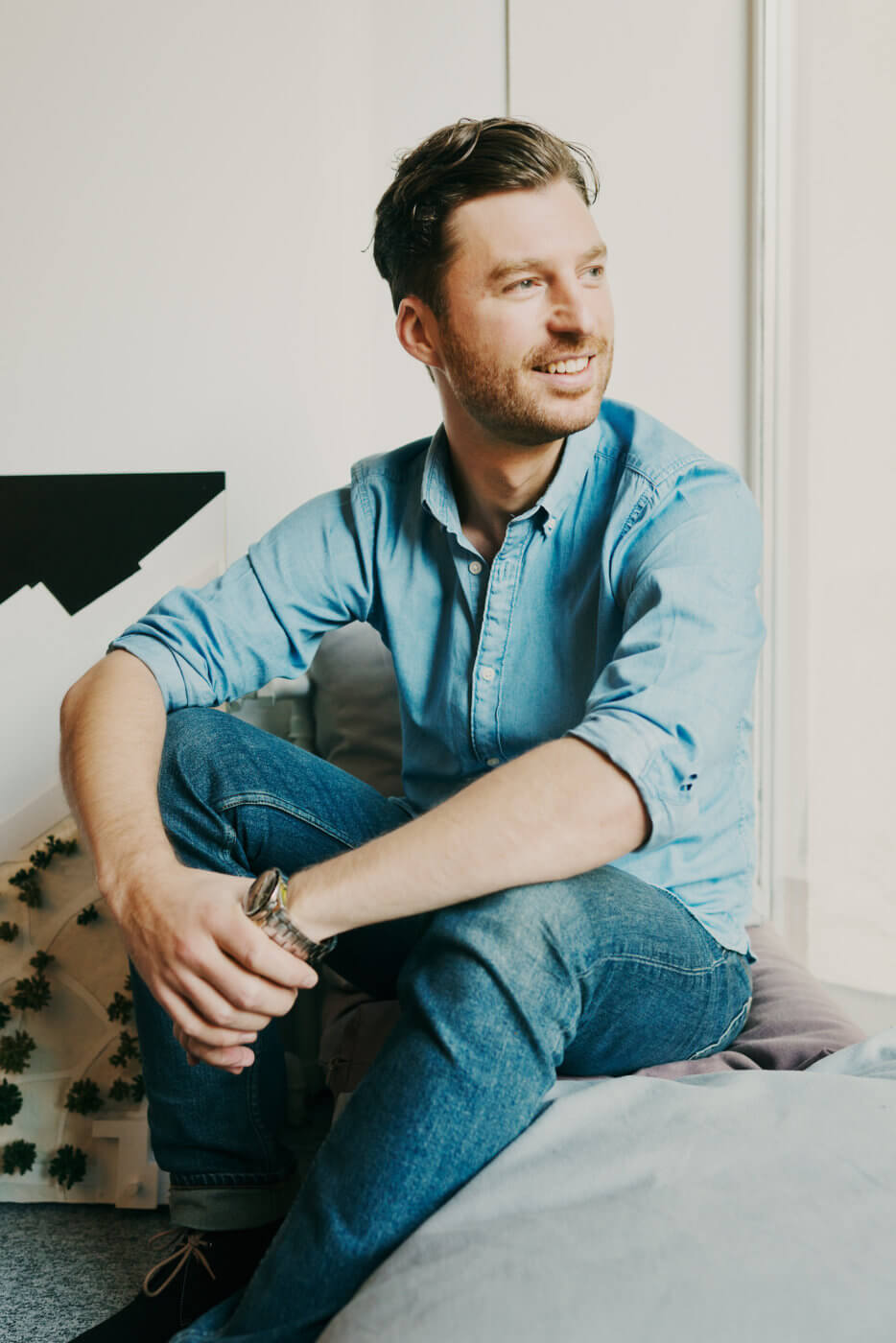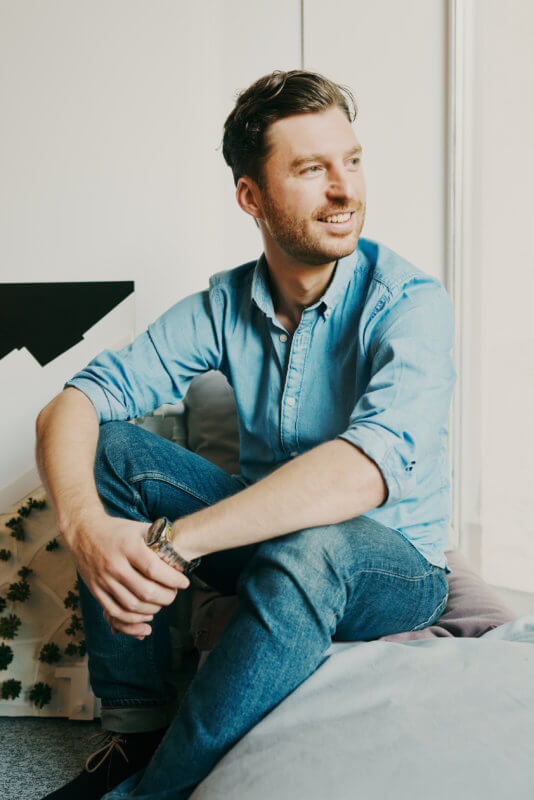 Is there a specific project that captures the essence of Helst?
Well, perhaps more than a specific project we really found our way when we recruited our first coworker. Rather than a top down approach we wanted to include everyone already in the design phase. It stuck with us, and every project we undertake starts with a workshop where everyone pours all their ideas out on the table. After that it's up to the lead architect to cherry pick the best ideas and incorporate them as they see fit. It's fun, it's collaborative, but most importantly it's a rich place to start a project from.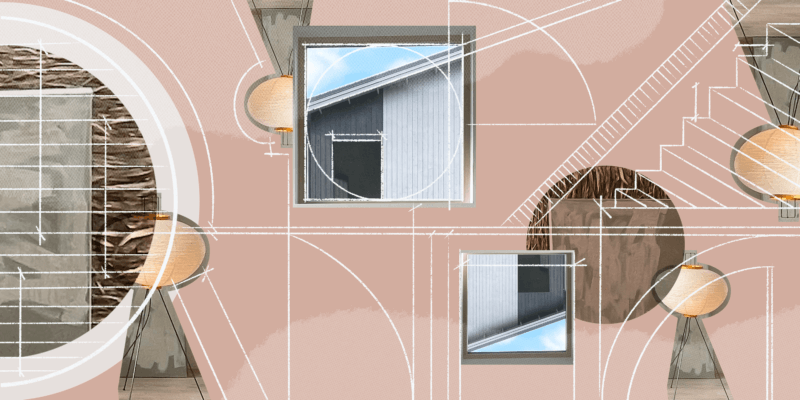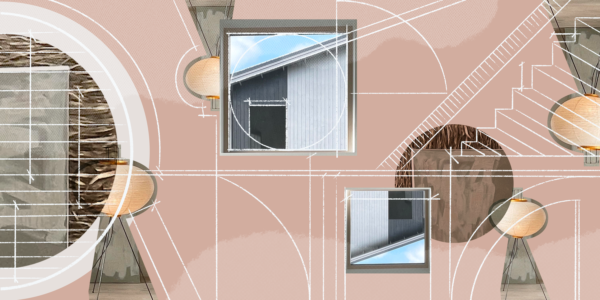 Like many architects you are focused on creating sustainable architecture, but you took it one step further, why was that?
The footprint of this industry is something that needs to be taken very seriously. Being a small firm, we found that it's very hard to understand the effect of different material choices or other decisions. In larger projects or firms you have whole teams calculating CO2, but even when you have access to experts for calculations, it's time consuming. So you either "waste" time and money doing it early or you potentially need to waste time and money going back on ideas after they've proven not sufficiently sustainable very late in the process. We wanted to automate and simplify the process to make it accessible and usable throughout the process.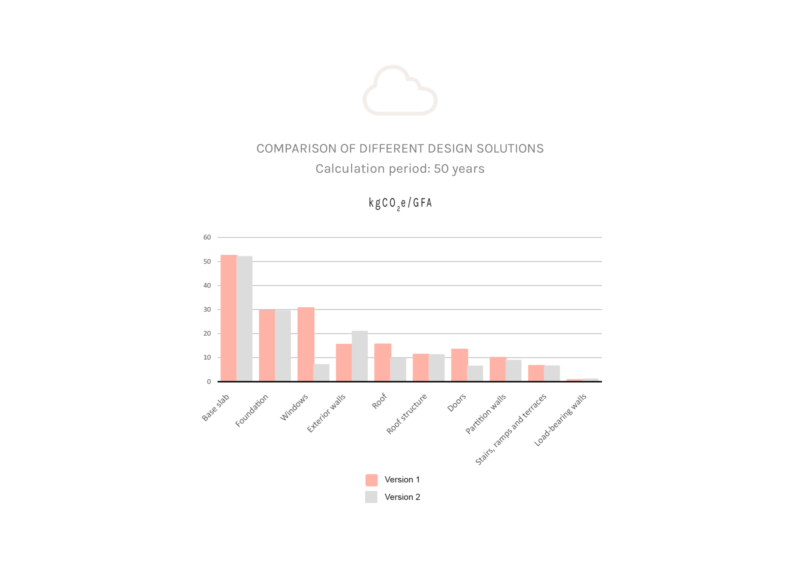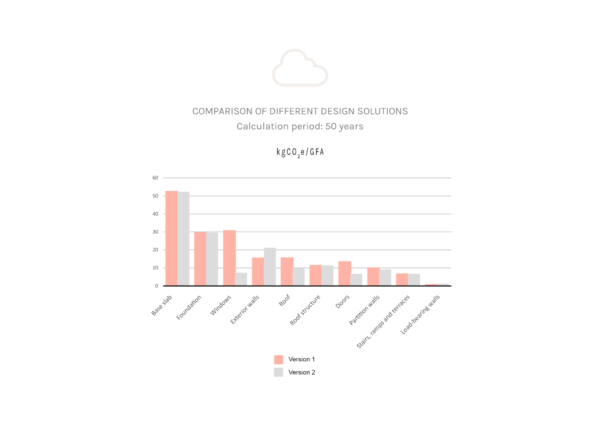 What is Laske?
Laske is a plugin to Archicad that allows you to do  calculations of the CO2 effect directly from the BIM model, with no more than three clicks. It generates diagrams and models on what building components create emissions, and simplifies investigating how much CO2 could be saved by for example changing the frame of a building, or the windows. Simply put, it enables architects, builders and clients to make more insightful decisions.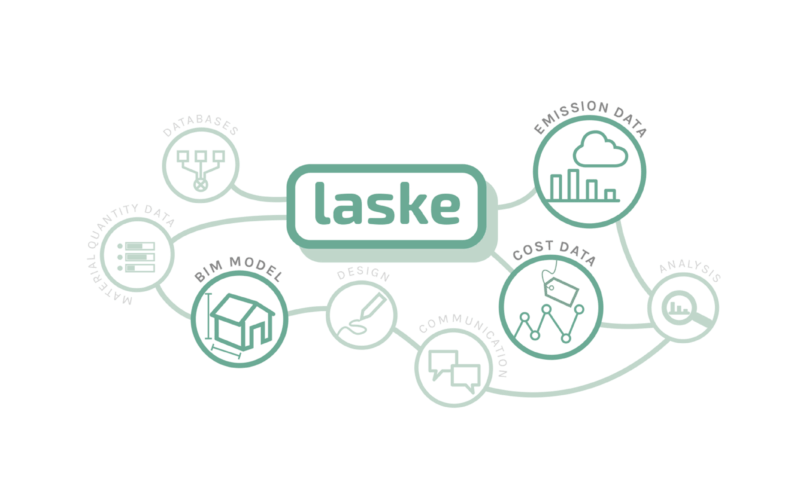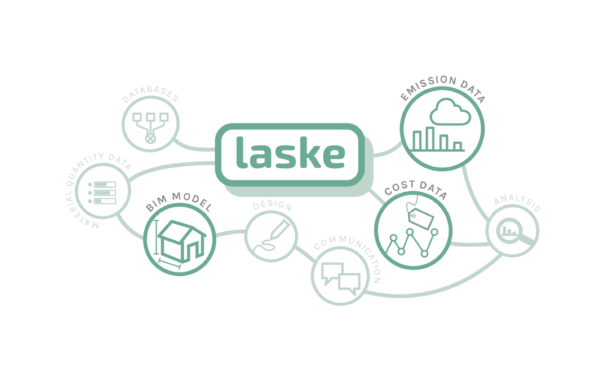 What's next for Laske?

Building Laske was a team effort. Valter, who's a wizard in calculations built the model, and Ninni, who is a researcher on circular buildings at Tampere University,, is a never ending source of information. At HELST architects we are already using LASKE in all our designs, but we want to spread the knowledge to more designers. Therefore we are now developing LASKE into a program that can be used by other companies.
We have been partly founded by the Ministry of Environment in Finland to develop LASKE into a program that we can sell and distribute in the Nordics. At the moment we are looking into different solutions to secure the rest of the funding for this phase of LASKE, hopefully with someone from our industry that understands the needs and possibilities of such a tool.
Read more about Laske and Helst Arkitekter here: click.
Digital Property Marketing: 13 Details That Ensure You Stand Out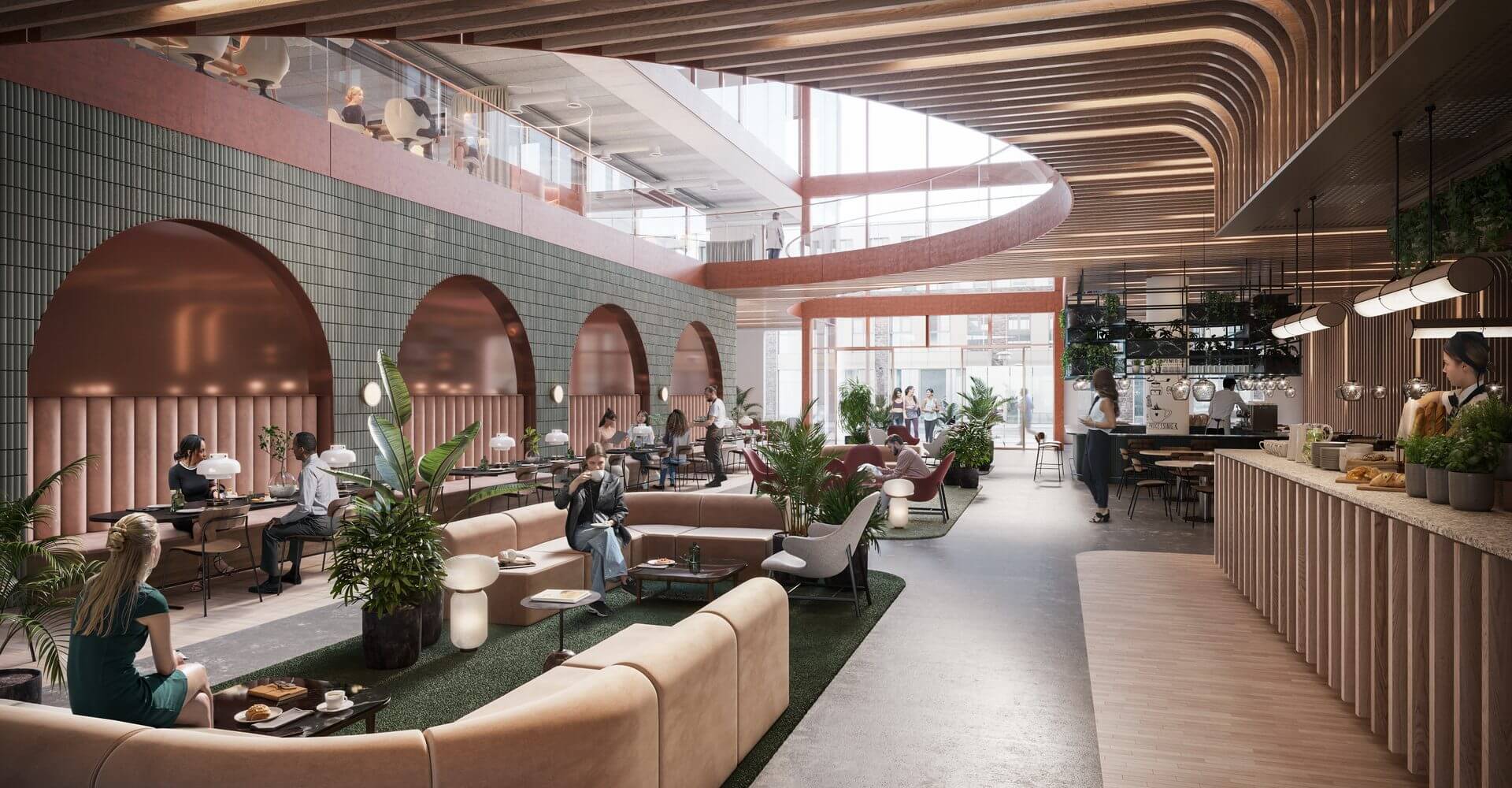 Digital Property Marketing: 13 Details That Ensure You Stand Out
Most industries have been revolutionized by digitalization, and marketing is no exception. An ever-growing amount of marketing takes place online, and brands all over the world have spent years fine-tuning how to optimize their content for digital, and small mobile screens in particular. It begs the question - are we marketing properties in outdated ways? And are there ways to improve content for digital?
Optimizing property marketing for today's audience
Google "best performing ads" on social media and a few common denominators will quickly appear. Striking colors, movement, short and catchy copy, the absence of complex information to process and digest. Google high-end commercial real estate visualizations, renders, or CGIs, and the majority of the images that come up follow a different logic, mostly displaying gorgeous, sophisticated, detailed images. This is not to say that these kinds of images and animations don't have a place, but do they effectively capture people's attention online?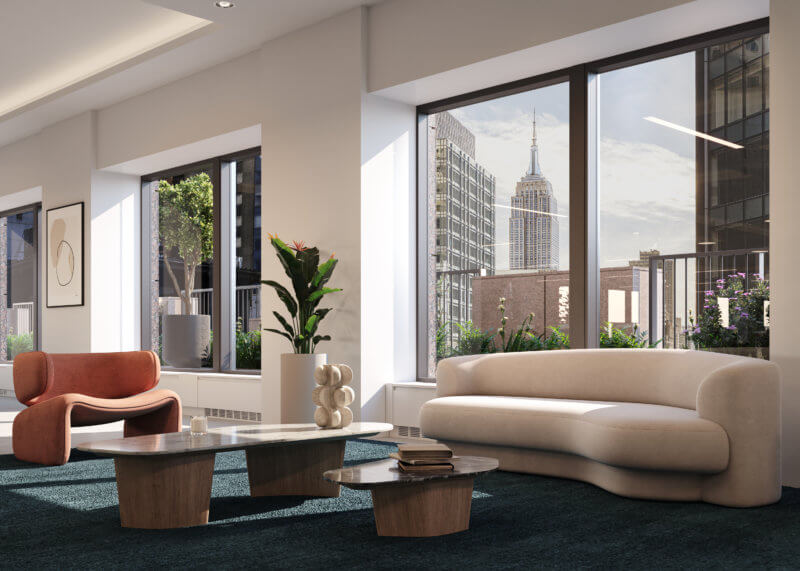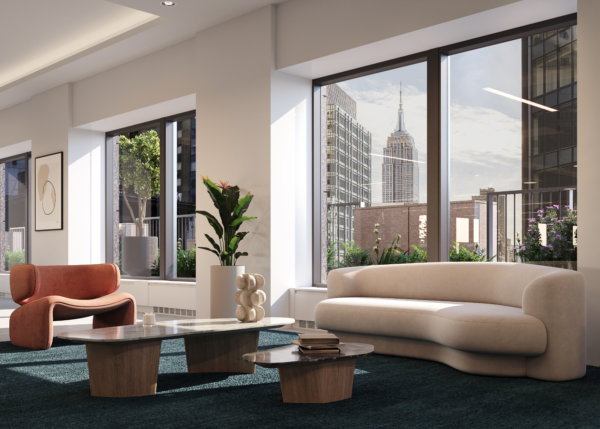 ---
B2B Marketing can still be emotion-driven
Some may argue that B2B marketing is different, less emotional, more about numbers. While there may be some truth to that, the dynamics of grabbing and holding the target audience's attention are the same – we are, after all, still human. What can be done to complement commercial property imagery created for traditional media like billboards, printed folders and large screens? Details. Zeroing in on a detail – a dining table, a view, an exercise room, or even a chair – can help you grab the viewer's attention to initiate a conversation and proceed to talking about the project as a whole.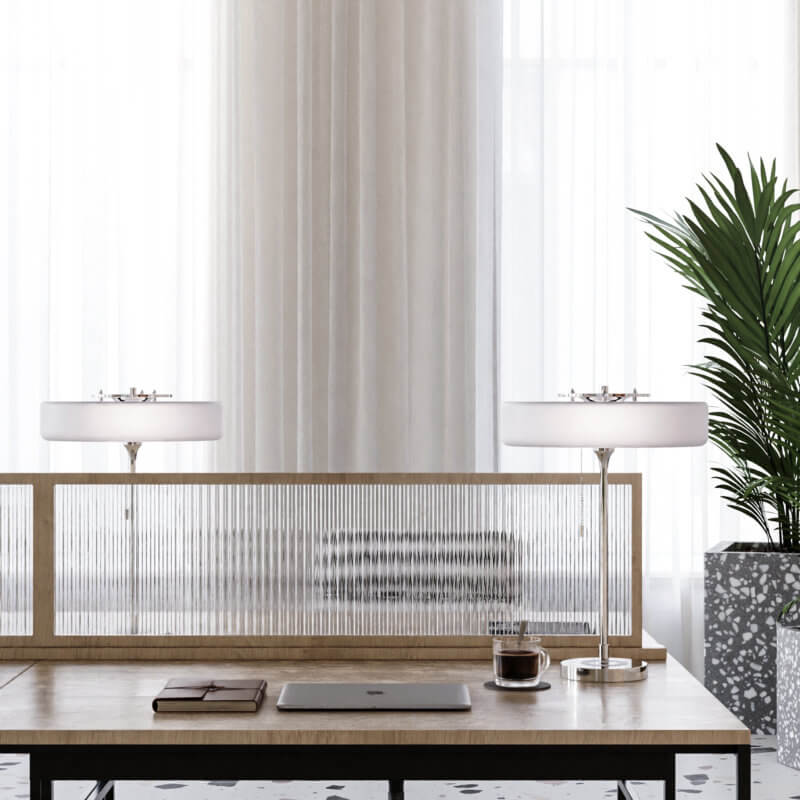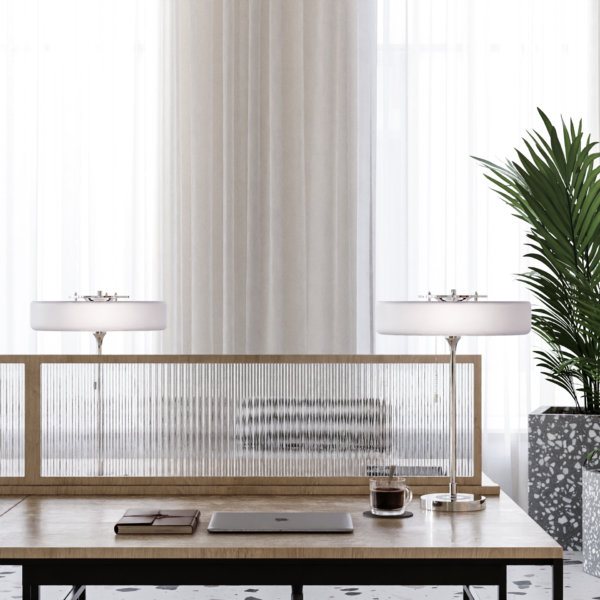 ---
Money well spent
Is it worth the extra money? Well, when the traditional images have already been created, the most expensive parts, meaning the model, the design, and the lighting have already been paid for. If the resolution is set to only work for a small format, spending that extra bit of cash can actually help increase the ROI on the visualization part of the marketing budget.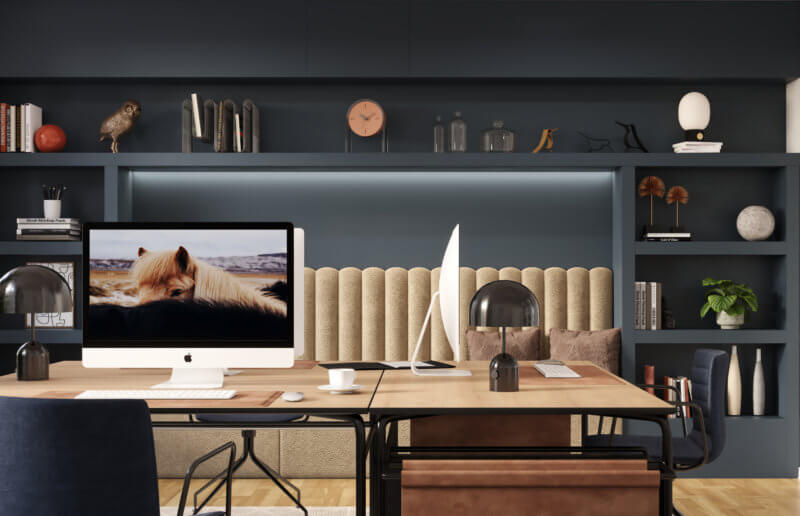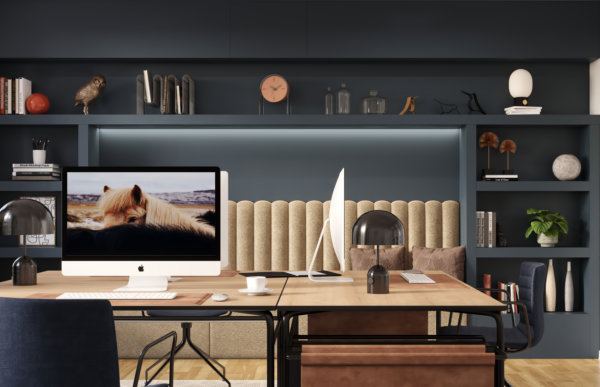 ---
It's all about the details
So why do details work? They're human scale, and they help people imagine what it would actually be like to spend time in a space. Details make the dream tangible. But all details aren't created equal, they need to stand out from the noise, and they need to speak to the viewer on an emotional level. We've compiled a list of stand-out images from projects we've worked on to showcase these 13 details for you, and to inspire you when planning your next project.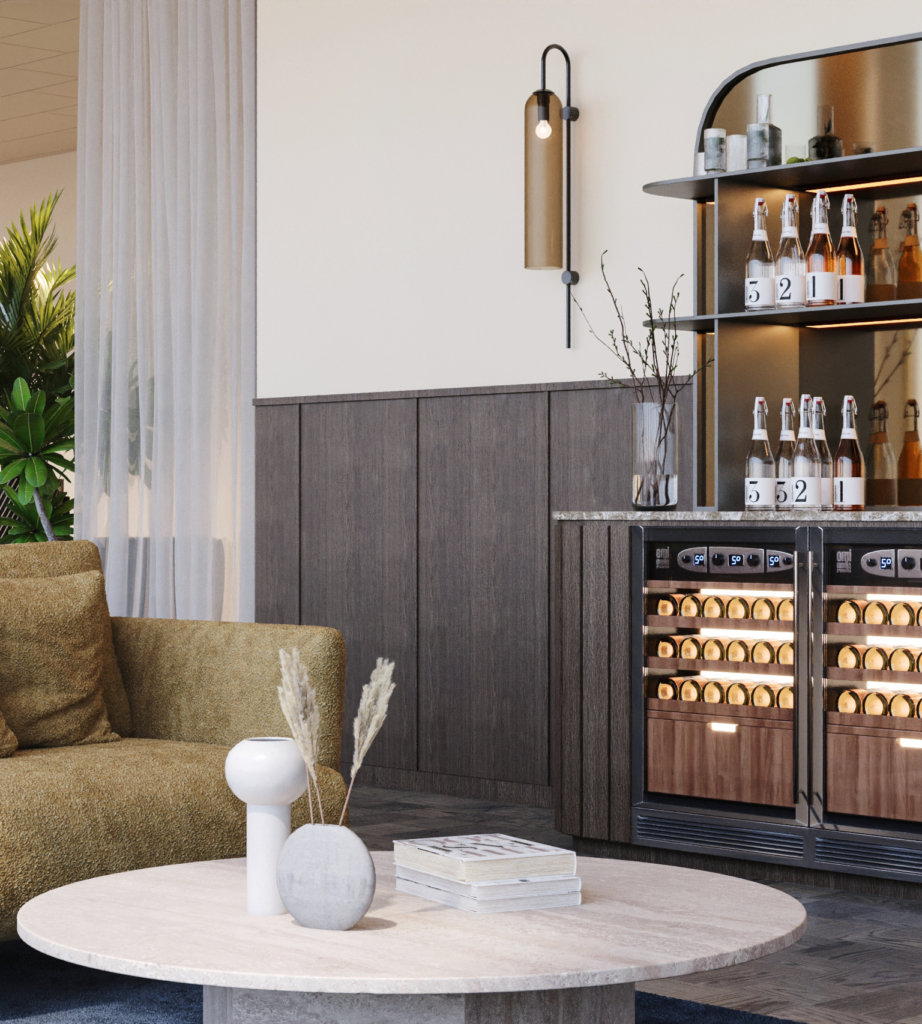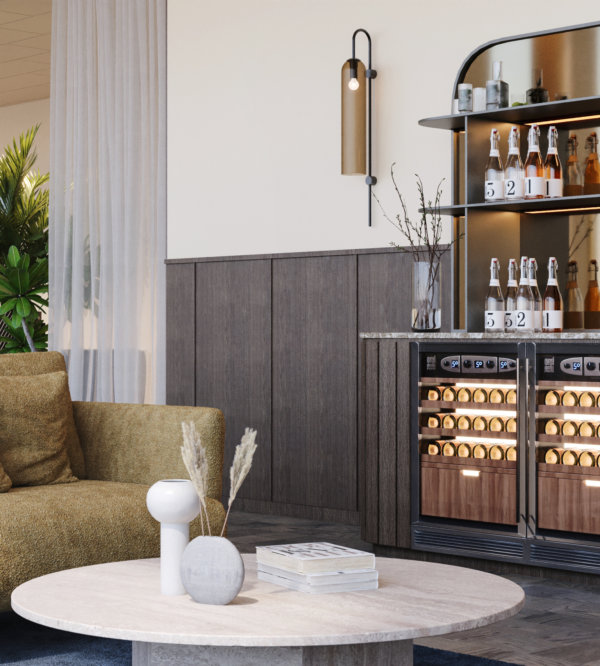 ---
1. Showcase those spectacular views
Is there any better way to "sell" a commercial property than with stunning views? It may be clear from an exterior image of a building that it's sure to have amazing views, but that's not the same as putting your audience in the room and actually showing them that view. Add people to the mix – because what interests people most are people – and you've just sold the benefits of those top floor spaces in milliseconds.

---
2. Location, location, location
We all know that location is one of, if not the most important selling point of any project. Demonstrating the location on a map is both informative and functional, but showing it from the inside, using landmarks and recognizable areas connects to people's emotions. Borrow the wow-factor from those nearby places, and just like that, your property goes from good to great. Who wouldn't want a workspace with a view of the London Eye?
---
3. Make the most of unique features in your architectural visualizations
You're just about to spend an unholy amount of money on restoring a facade to its original glory, or to build a staircase worthy of a Hollywood scene. Make sure those jaw-dropping features don't get lost in the grand scheme of things by showcasing them in the way they were meant to be experienced. And ensure it pays off at the bottom line.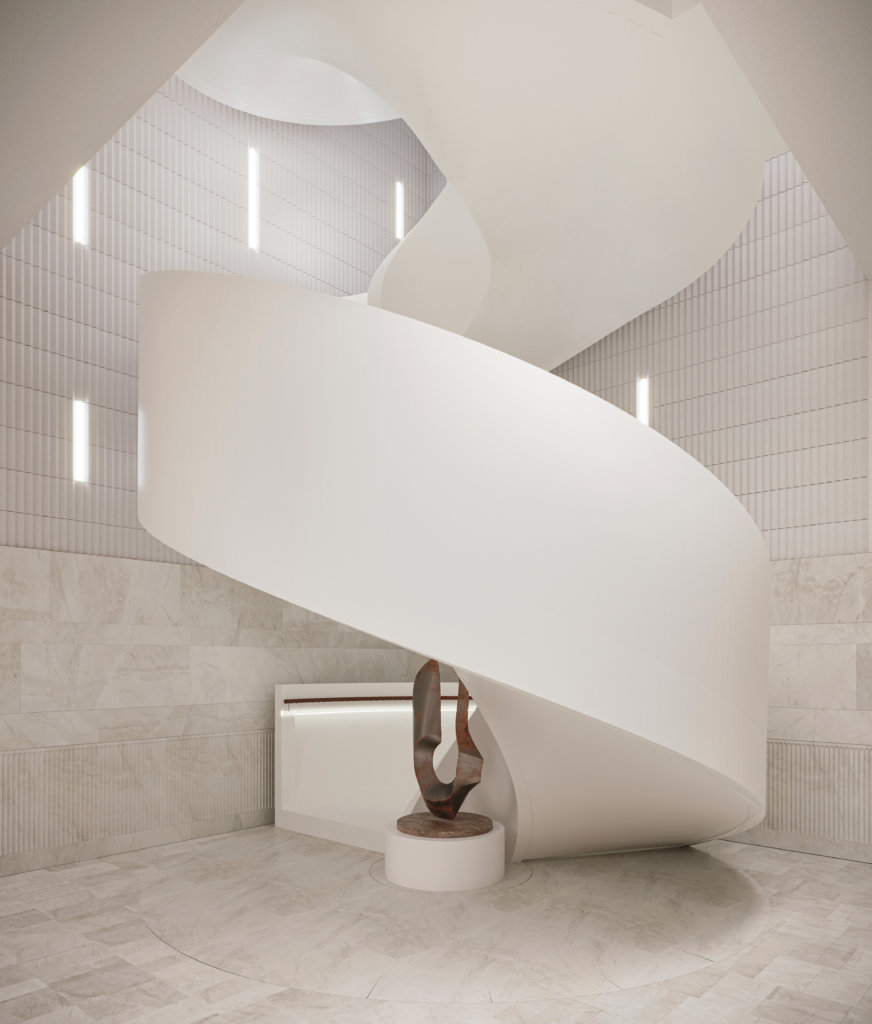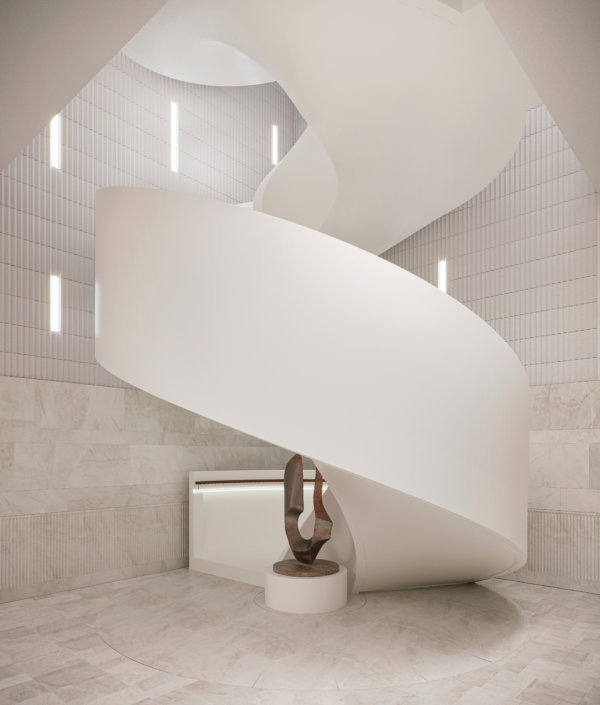 ---
4. Tailor property marketing to audience interests
It's notoriously hard to get people to read anything online, let alone interact with it. Part of the trick, of course, is to target your marketing to your audience's interests. Larger images need to appeal to a broad audience with a diverse set of interests, but zeroing in on the details can help you speak directly to a sub-target audience like retailers, restaurateurs, or co-working spaces. They'll appreciate you going the extra mile by taking their specific needs and wants into consideration.
---
5. Position the project using the right brands
By including brands and products that have the right associations, renders can signal the project's future potential. It roots the project in the area, supporting local brands, or appealing to the audience of the featured brands. Whether it's Apple, Four Seasons, or our local coffee shop, we all have brands we love. That makes us feel all the right things. Take advantage of that when marketing your property.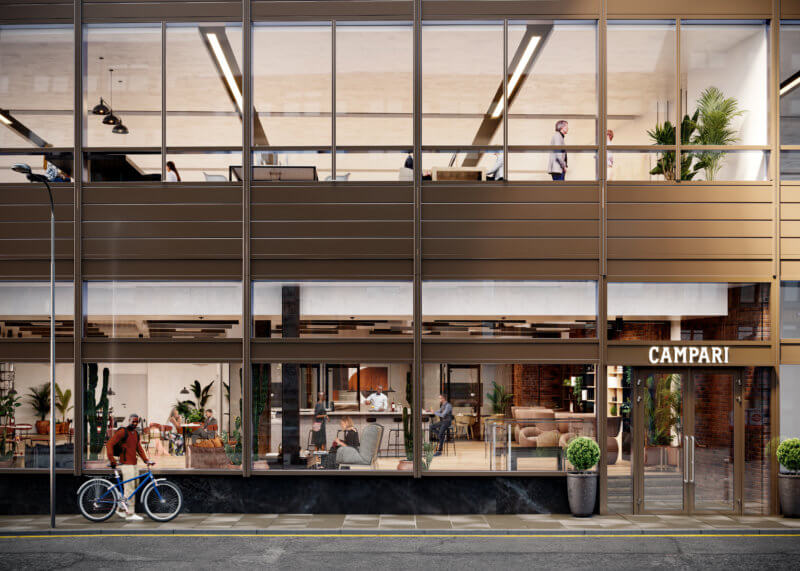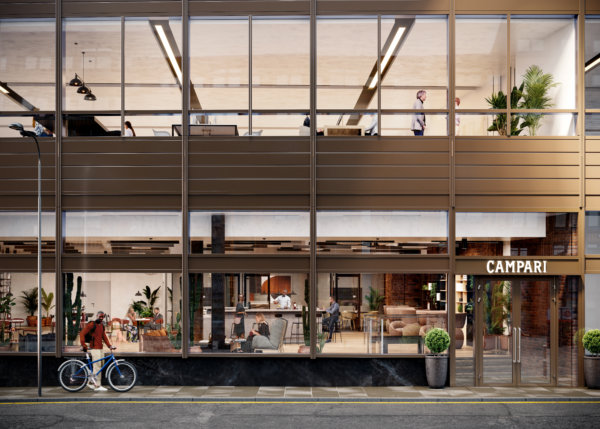 ---
6. Feature iconic designs
We're not saying everyone is a sucker for design, but we're kind of saying everyone is a sucker for design. Whether people are knowledgeable enough to name specific chairs or lamps, most people know high quality interior design when they see it. Using iconic pieces of furniture draws the viewer in by being equally familiar and desirable, and it paints the space in the right light.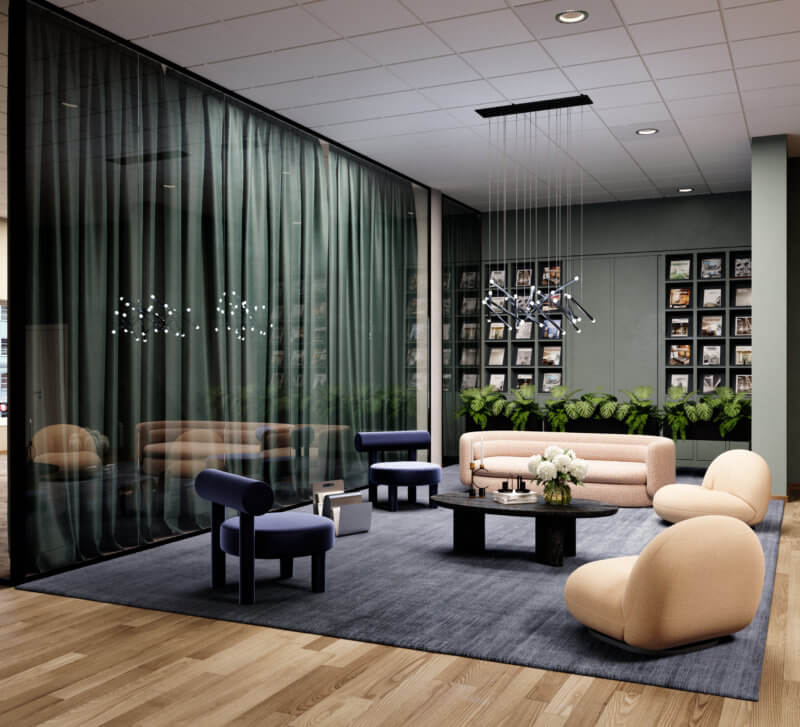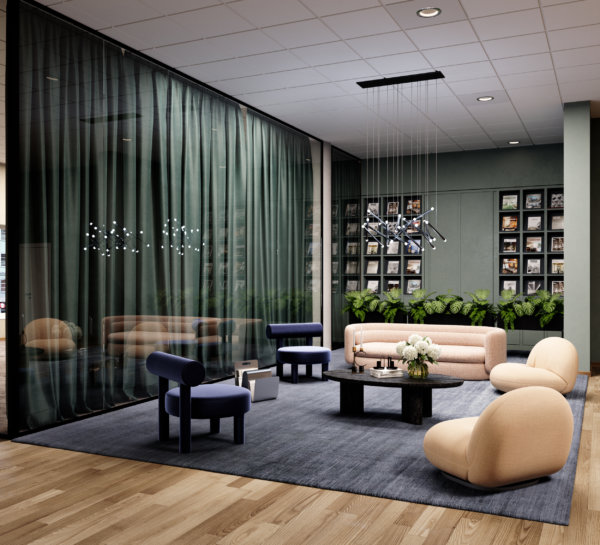 ---
7. Use strong shapes or colors
The human eye and mind navigates the (overwhelming) amount of impressions we encounter daily in a number of ways, but generally, we humans favor things that don't require a large amount of brain power, such as reading. That means that strong shapes and colors have a powerful effect on us in the same way "stop signs" do. By including strong shapes and colors in details, you ensure your image grabs your audience from the get-go.
---
8. Look for unique angles
A trick of the trade to optimize strong shapes and colors, as mentioned in the previous point, is to look for interesting angles and showcase them in your 3D visualizations. Those angles create a "What am I looking at? I need to figure this out." moment in the viewer and establish interest in the image. That's half of your job finished already.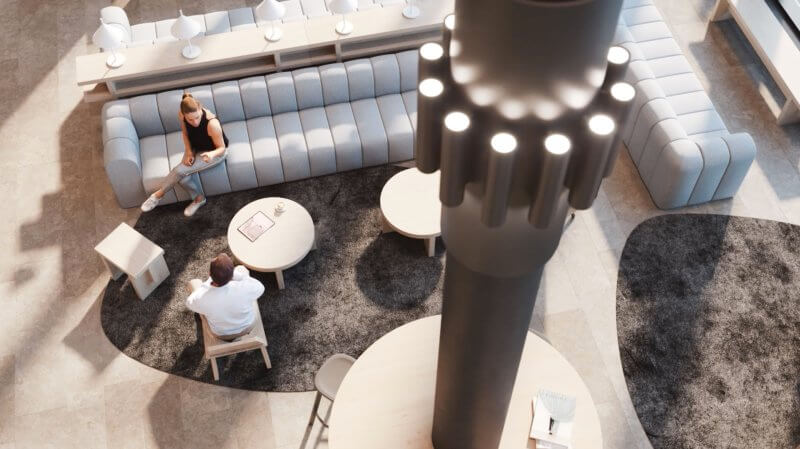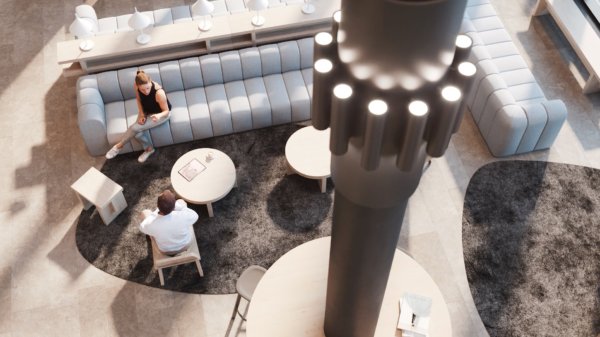 ---
9. Fine tune the atmosphere and ambience
Before we can even get to square meter price and desk capacity, the oh so important desire for the space must be established. Create an atmosphere or ambience so vivid that the viewer can almost touch it, and you've just sold a lifestyle (and a property). Be bold and be specific. It's better to be clearly cool, refreshing, cozy, or lively than to try to be a little bit of everything.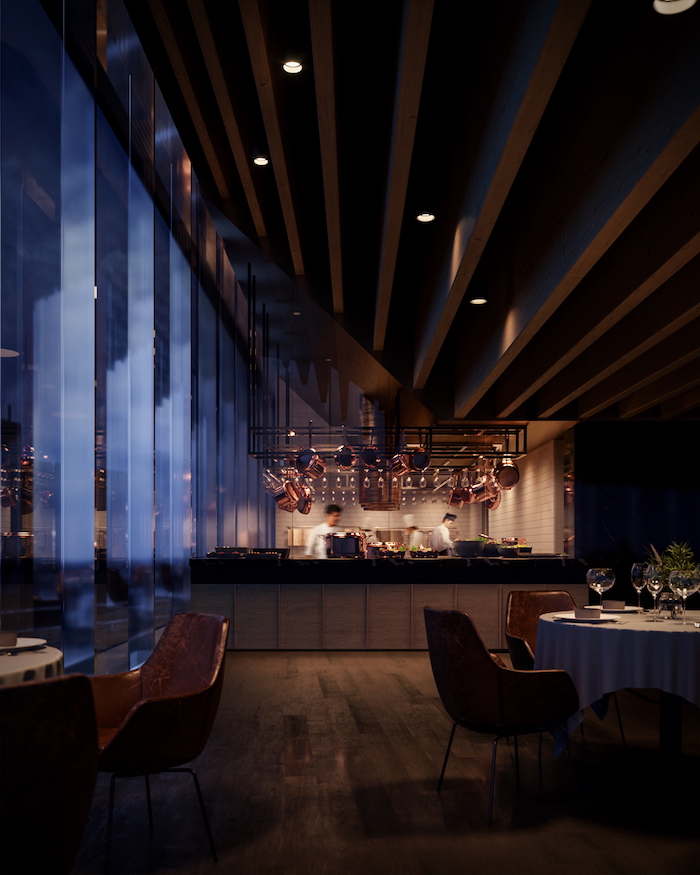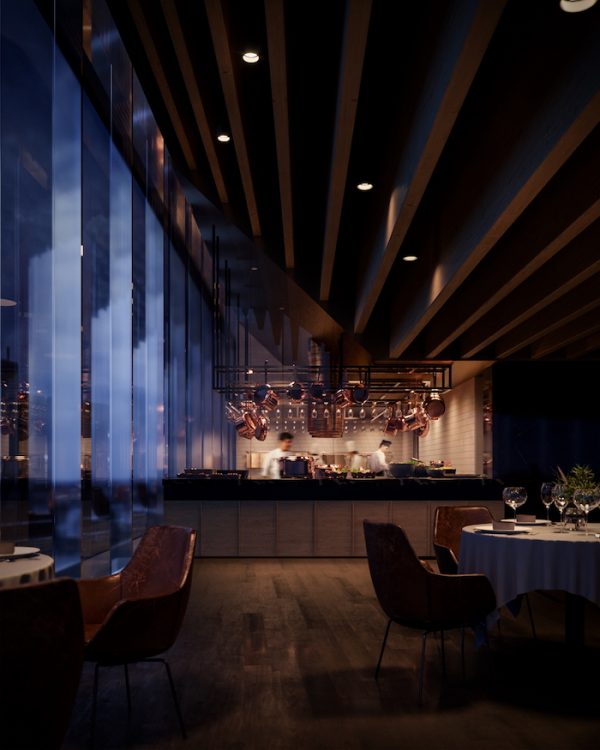 ---
10. Make it move
Animations can be costly, but there's also a nifty way of adding movement to still images that grabs attention on small screens. Make the color of a typewriter change from blue to red to green and back, and you immediately capture attention without it costing an arm and a leg. Complement it with smart copy and you've got yourself a great asset for your property marketing efforts! Better yet, include movement in a way that ensures your potential customer imagines just how your space benefits their business. 
---
11. Incorporate the latest trends
You know how the items worn on the catwalks of the most prestigious fashion brands are bought by few, but seen by many? And how that goes on to help them sell the white t-shirts or mascaras that often make up the bulk of their business? Well, we think of restaurants and bars as the catwalks of commercial real estate projects. The bulk of the building may be office spaces, but it's the restaurateurs and retail spaces that help build the perception and vibe of the building as a whole. Use those details to convey that the space will be the talk of the town, and your customer will understand that this prestige rubs off on the rest of the spaces and tenants as well.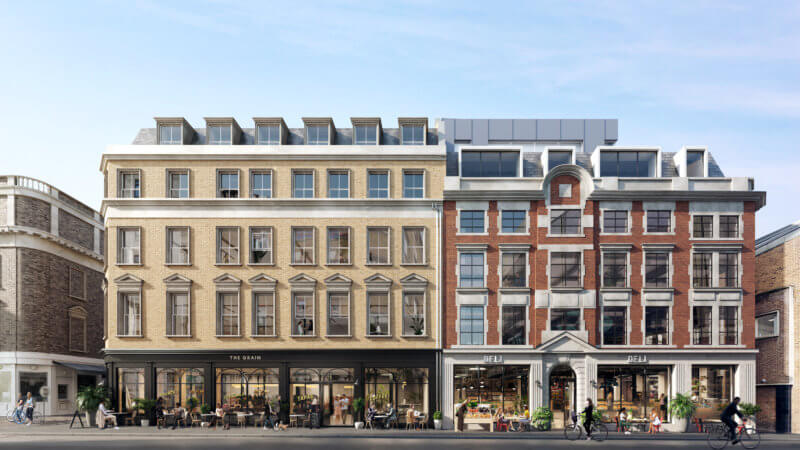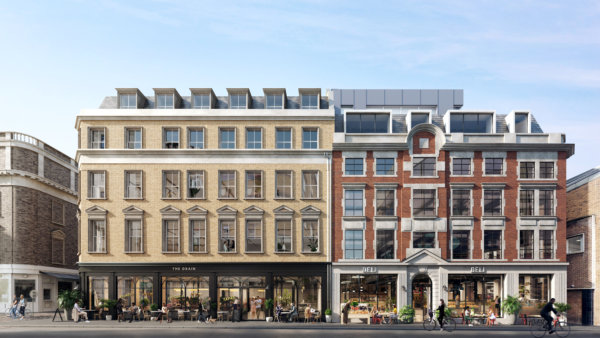 ---
12. Art for the sake of art – and business
Art doesn't require a reason for being, but in this context, it has one nonetheless. It's a good place to inject color in an image and create a focal point – without using strong color in furniture which may be polarizing or come across as too much. While it may not appeal to everyone on a personal level, it will most certainly capture their attention.
---
13. Employ inviting textures
Speaking to as many senses as possible is a way of ensuring that no stone is left unturned in the quest to attract the engagement of the viewer. Using highly tactile materials in the space, both in surface layers and in furniture, is a way to create ambient atmospheres without dimming the lights – especially useful in daytime places such as office spaces.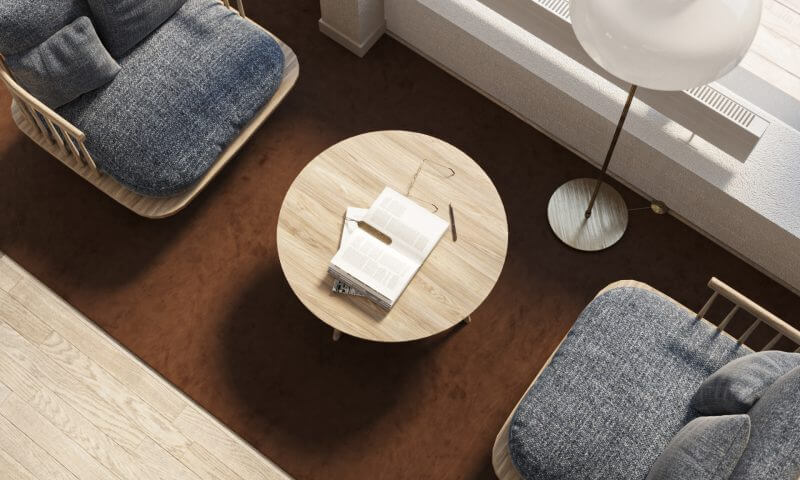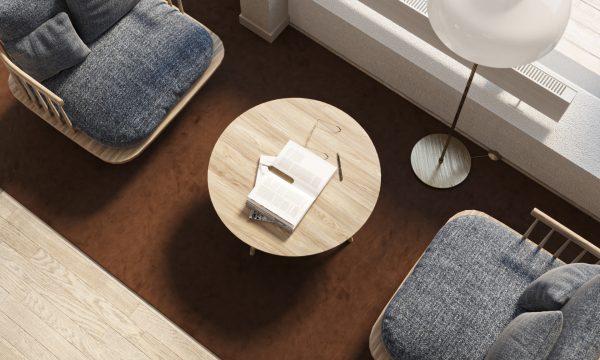 Ready to take your property marketing efforts to the next level by utilizing these tips? Get in touch to discuss your next project! We'd love to discuss how we can help you showcase your commercial property to your target audience on the right channels.
Celebrating 4 Outstanding Architects and Designers from the LGBTQ Community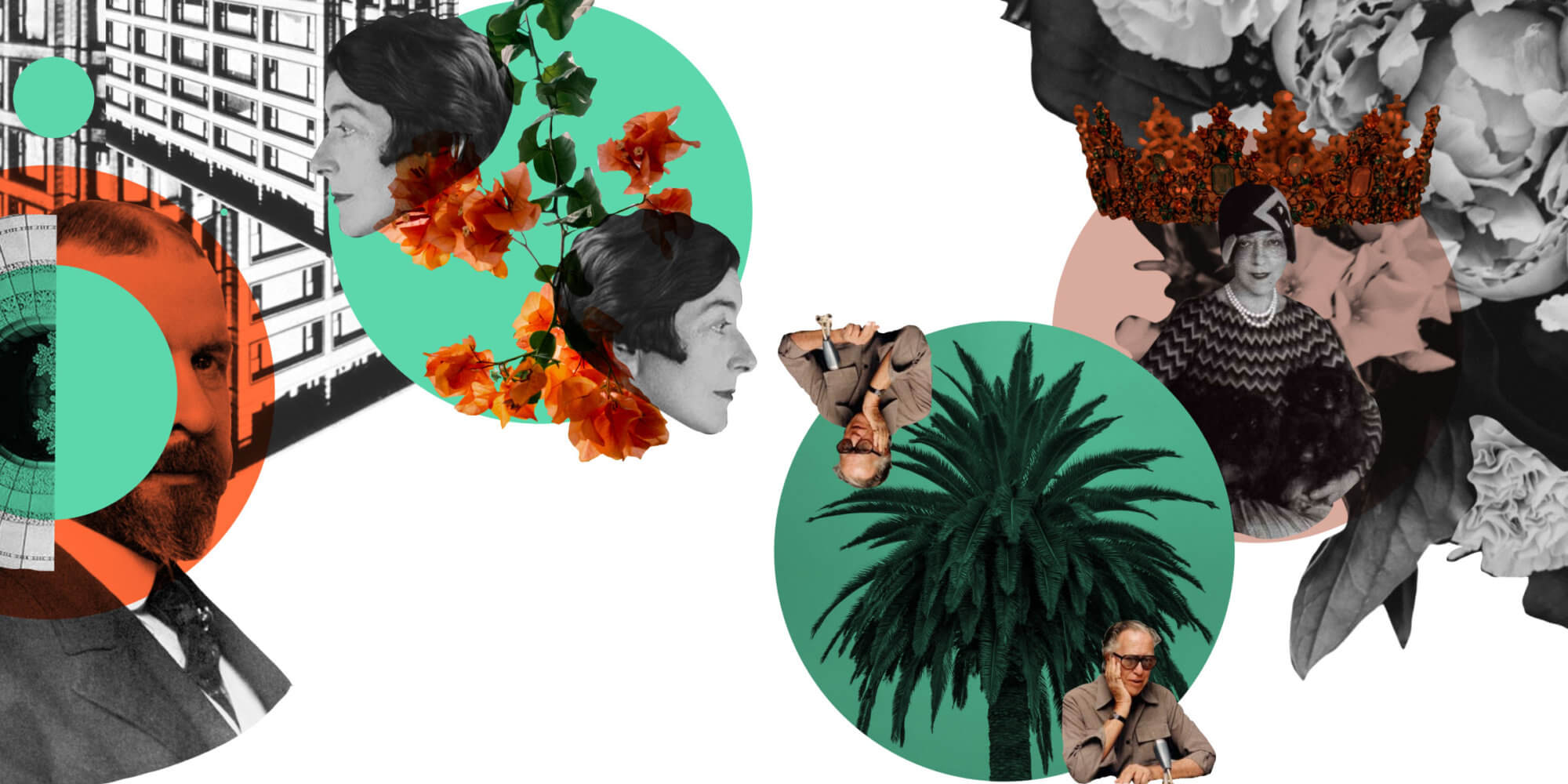 Celebrating 4 Outstanding Architects and Designers from the LGBTQ Community
As part of Pride Month, we've been celebrating the life and works of some outstanding designers and architects from the LGBTQ+ community on our social media channels. From the "father of skyscrapers" to a pioneer in the tropical modernism movement to the woman who's credited with creating the profession of interior design, we've learned a lot of fascinating things, and we hope you've enjoyed it as much as we have. In case you missed our posts or you just want to learn a bit more about the 4 people we featured, read on!
Louis Sullivan

Louis Sullivan is known as the father of skyscrapers and his numerous works include the Auditorium Building in Chicago, the Guaranty Building (now the Prudential Building) in Buffalo, NY, and the Wainwright Building, St. Louis. Sullivan was a pioneer in designing steel-framed skyscrapers, but he's also known for defining an architectural style unique to America. He believed a building should respond to its specific environment in the same way a plant would grow "naturally, logically, and poetically out of all its conditions." You may have also heard his most famous quote – "form follows function". As with many LGBTQ individuals of his era, his personal correspondence was destroyed toward the end of his lifetime. His legacy remains, not only in the form of revered architecture, but through his student, Frank Lloyd Wright, who apprenticed with him for six years.
Read more about him in Robert Twombly's "Louis Sullivan: His Life & Work".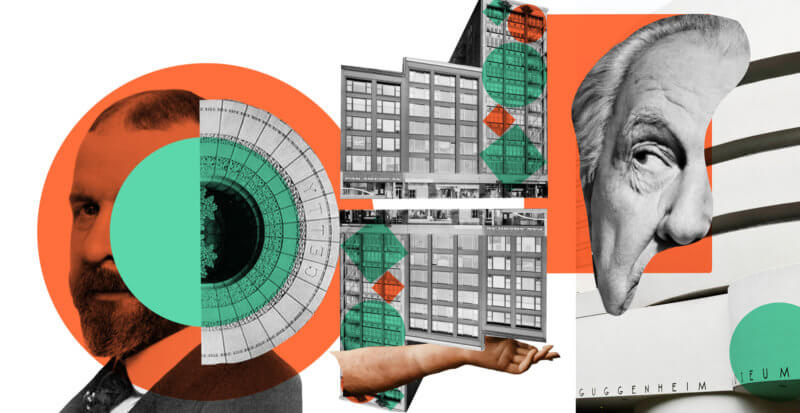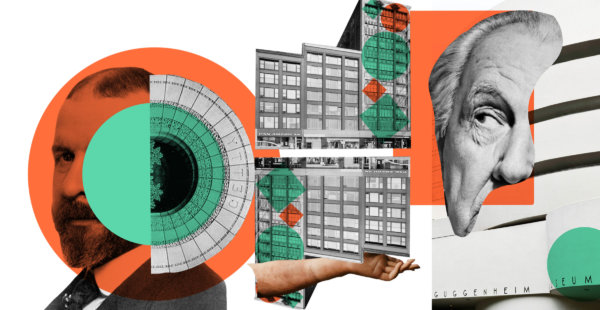 Eileen Gray
Eileen Gray was an Anglo-Irish designer of decorative furniture and Modernist architecture. Gray came to architecture later in life after first studying drawing and painting at the Slade School of Fine Art. She was one of the first women to be accepted at The Slade, and that wasn't the first time she'd carve out a space for herself in a male-dominated world. Ultimately, her passions lay elsewhere though, and she began experimenting with Japanese lacquerwork fused with geometry. She became interested in architecture in her late forties after a successful career in furniture design. She is best known for E-1027, a modernist villa in Cape Martin in Southern France. It's an iconic seaside villa that she completed at the age of 51 with no formal architectural training. Gray was largely unrecognized in her own lifetime, but today she is regarded as a pioneer of the Modernist movement, and E-1027 is now a French National Cultural Monument.
Read more about her in "Eileen Gray: Her Life and Work: The Biography".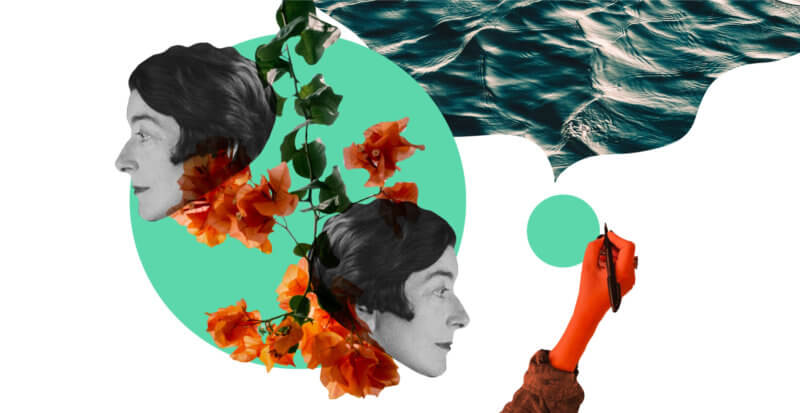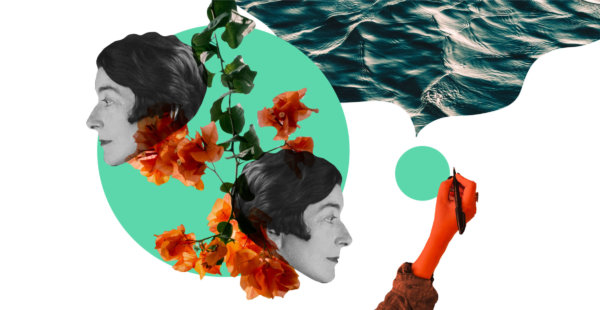 Geoffrey Bawa
This is Geoffrey Bawa, Sri Lanka's most renowned architect. He was born to a mother of German, Scottish, and Sinhalese descent and a father of Sri Lankan, Muslim, and French descent. It was these early influences that were instrumental in shaping his choices in both life and his future profession. He first studied and practiced law, but after the early deaths of his parents, he quit to spend time traveling. It was upon his return that he got his start in architecture after purchasing a rubber plantation called Lunuganga that he would go on to develop throughout his lifetime. Often called the father of the tropical modernist movement, Bawa's style of architecture suited the hot, humid climate of Sri Lanka and focused on traditional materials. His influence can be seen across Sri Lanka, Bali, and Singapore. He's perhaps best known for his hotel designs such as Kandalama Hotel. The structure of the luxury hotel was designed so that it hangs onto a cliff while facing Sigiriya rock.
Read more about him in "In Search of Bawa" by David Robson.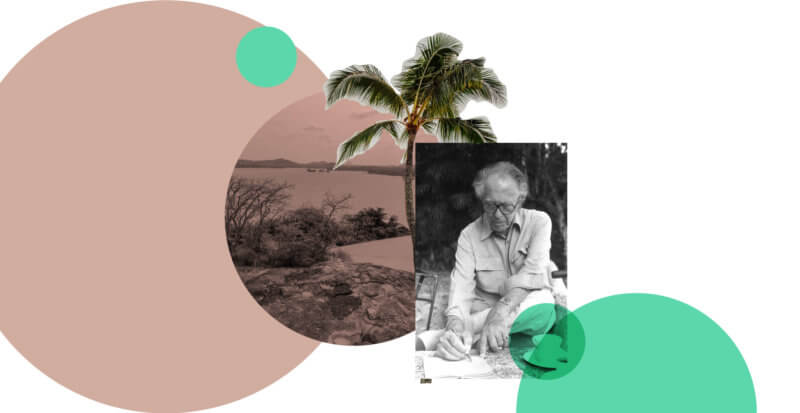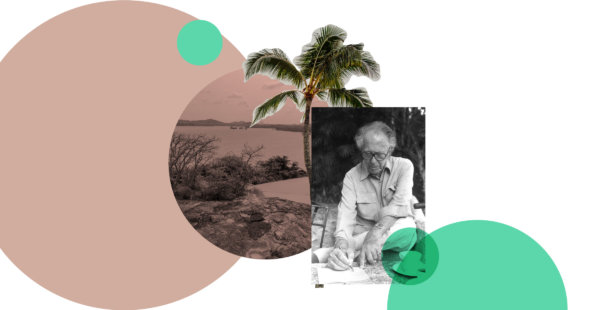 Elsie de Wolfe
This is Elsie de Wolfe, an American designer credited with creating interior design as a profession. Born in New York in 1865, de Wolfe was a socialite who spent her early years in Scotland and was presented to Queen Victoria at court – a rare honor for an American at that time. She originally trained as an actress, but became more famous for her on stage attire than her acting ability. She became a fashion icon and was even named "best-dressed woman in the world" in 1935. In 1887, de Wolfe settled into what was then called a "Boston marriage" with Elisabeth Marbury, a formidable figure in New York society who was wildly successful in her own right as a literary agent for the likes of Oscar Wilde, George Bernard Shaw, and many others. The two women shared a house on Irving Square, and it was there that de Wolfe discovered her talent and love for interior design. She was known for her hatred of the Victorian style of the time, which she considered hideous and dark. She opened up the space and redid the house in soft, warm colors to make it light, airy, and feminine. She became a professional decorator in 1905. That same year a group of powerful women, including Marbury, Anne Tracy Morgan, and Florence Harriman opened the first private club exclusively for women in NYC – The Colony Club. De Wolfe was commissioned to design the interiors. She was also active in the women's suffrage movement and was awarded the Legion d'Honneur for giving the Red Cross the use of her villa in France during World War I.
Read more about her in her own book "The House in Good Taste".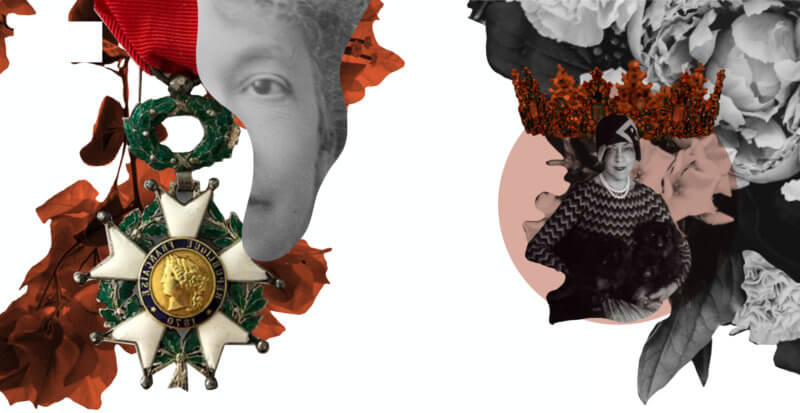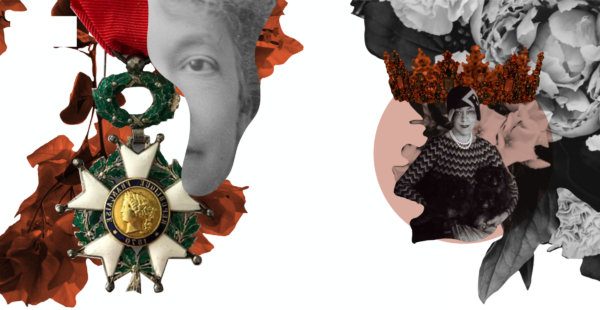 Did you enjoy our Pride Month campaign? Want to keep up with our latest news? Follow us on social media to stay up to date, meet interesting architects and designers, and to see beautiful 3D visualizations.
Walk the Room: An Origin Story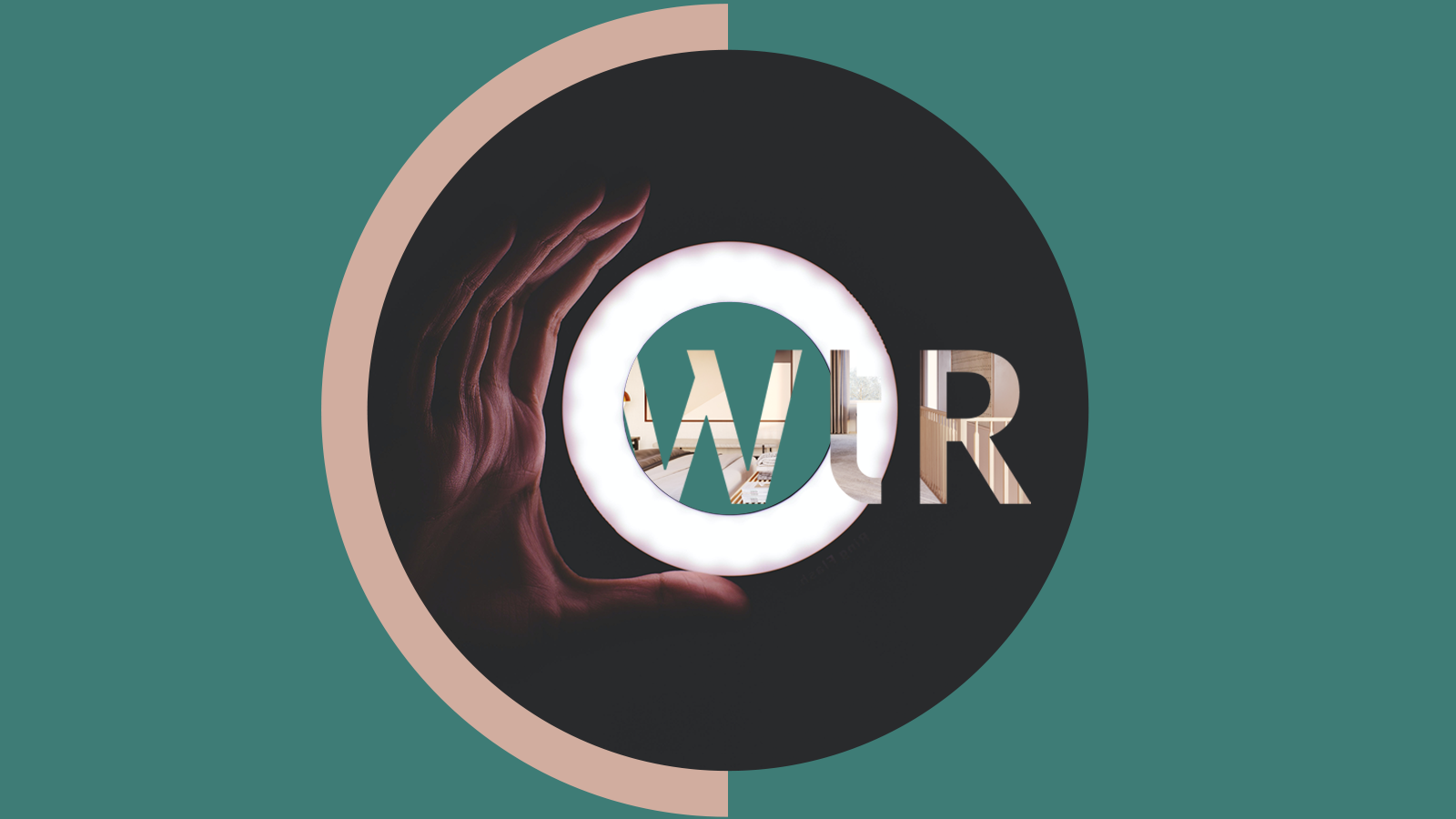 Walk the Room: An Origin Story
Welcome to our new blog! Before we dive into all things CG and introduce you to some of the world's biggest commercial property developers in our future posts, we thought it might be nice to first introduce ourselves. We sat down with our co-founders, Jesper and Alex, to fill you in on how Walk the Room got its start. Read on to meet them both and hear our story. Where did the name "Walk the Room" come from? What do you do when the market fit for your product just isn't there yet? How do you take a struggling company of 1 to a thriving business of 70+? You'll find out all that and more.
Aspiring golf pro to WtR Co-founder – Meet Jesper
What do you do if you're an aspiring Swedish golf pro with no idea what to study so you just take classes in everything while working on your golf swing in the U.S.? If you're anything like our co-founder Jesper, you might discover a keen interest in real estate and entrepreneurship that leads you to a new focus and the decision to start a new business. That's just what he did in 2005 when he discovered a new software that would allow tenants to easily furnish and evaluate a potential space before deciding on it. He took it to market with his then business partner with the mission to help real estate developers quickly lease their office spaces by letting prospective customers digitally Walk the Room. Sounds great, right?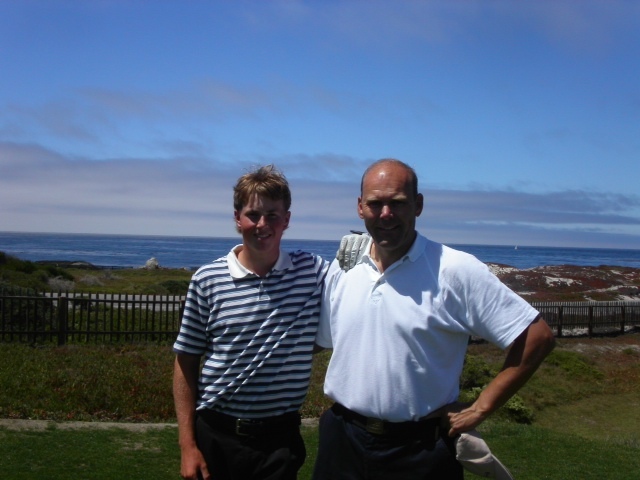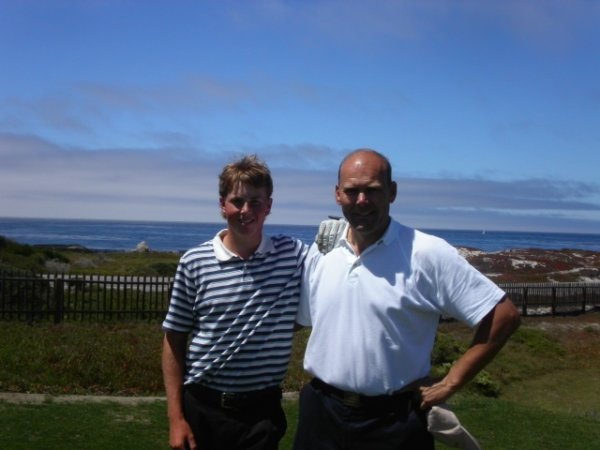 Jesper, the aspiring golf pro
Well, what they found was that like so many early adopters, Jesper (and the platform) were ahead of the curve. The subscription model that we're all so familiar with today wasn't the norm back then and people were hesitant to try it. People also weren't ready to work with creating 3D images themselves within the platform. In short, the market fit wasn't quite there, and the technology itself hadn't yet caught up with the times in terms of quality. They were able to sell projects and the size of projects was growing, but just enough to provide a meager living, and student loans were the key to survival.
The idea from the beginning was to build a platform to make the commercial real estate space more efficient in terms of leasing spaces.
What they needed was to get their business in line with the market, and the only way to do that was to adapt. After the exit of his business partner and the first pivot to high end renders in 2010, which was a better market fit and provided the possibility to pay a minimum wage salary, it was time to take the risk of bringing in someone new and to start thinking about pivoting the direction of the company yet again. Growing 100% without external funding from one day to the next was just around the corner. Risky, but Jesper knew WtR was headed somewhere.
From first employee to CEO – Meet Alex
Jesper met Alex through his brother. They clicked immediately, and after some deliberation, Jesper invited him on board. This was a time when every decision had the potential to make or break the business, and one client was the deciding factor in whether there was any money the next month, and even then it wasn't much. Hiring Alex was a gamble. Would it pay off?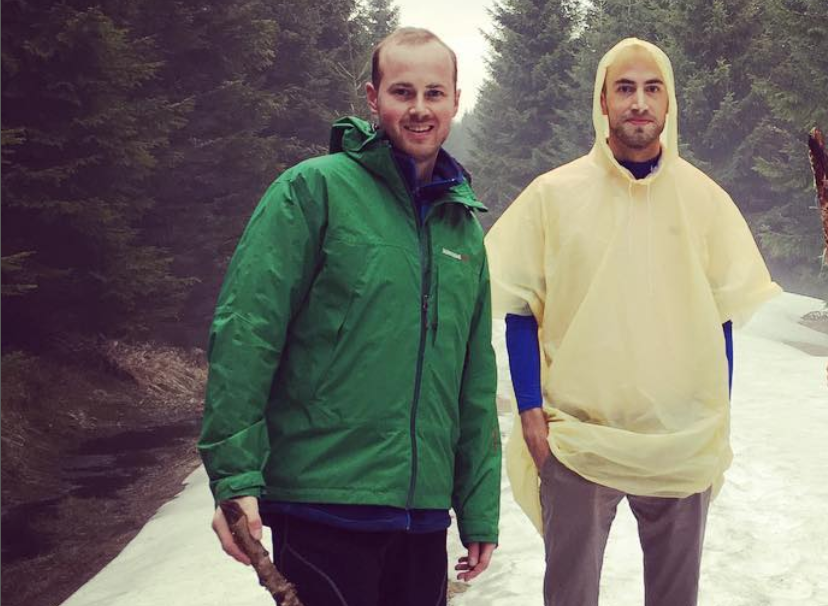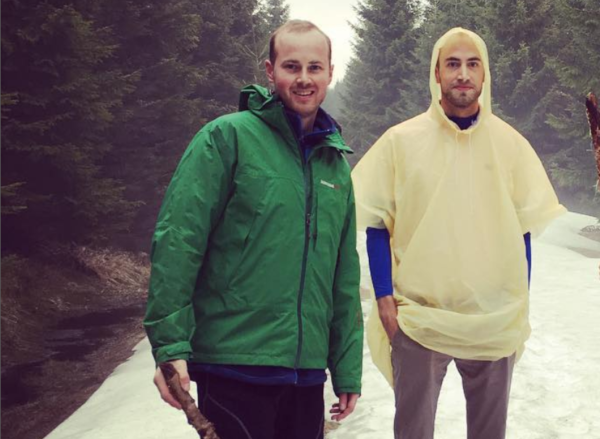 Jesper and Alex
Together, Alex and Jesper, while deciding on what new direction WtR could take, found that tenants didn't appreciate the hassle of furnishing office spaces themselves, but very much liked seeing them furnished before deciding on them. With that, WtR abandoned the original platform and turned into a consultancy with a more beautiful and sellable product, which also had the added benefit of more accurately portraying the space – CGIs. They worked within commercial property visualization and contracted 3D artists to create compelling images of interiors. With a sellable product and a more efficient team of two, things started getting interesting and Jesper and Alex were able to achieve real growth. In 2019, Jesper and Alexander found themselves at a crossroad: do we keep toiling to get by, or do we make a go for it?
We've put our entire professional careers into Walk the Room, our entire savings into Walk the Room, our life basically is Walk the Room – so much is tied to this company.
They went for it and set a plan to scale up the business. Yet another new chapter started.
Taking the leap
We started to make investments in the culture, internal systems, organization, and future products. Little by little the visualizations grew better, the business grew stronger, the team grew bigger, but more importantly – WtR started growing the culture we now treasure. We set up shop in Prague, a city and region with an established community of amazing 3D artists and the home of many of our team members. We started serving clients around the globe – from Scandinavia to the UK and eventually the U.S.

Our goal is to solve the communicative gap in very large, complex buildings. The amazing potential of a building is often not that easy to show with a standard drawing. We're helping the industry move more efficiently where the true potential of a property can be communicated in the best possible way. Moving 2000 employees from one office to another, for example, is a big decision that affects many people. We're happy to be part of making that journey easier and more modern.

Apart from filling the communicative gap, we're big fans of architecture and interior design, so the focus is on creating photorealistic commercial property renders that place quality over quantity. We'd much rather produce something that people love and that speaks to their emotions than something cheap and quick. The feeling of delivering something like that to a client that appreciates beauty and quality feels so much better than factory production ever could. Producing quality work with an artistic finish that showcases our clients' unique property story in the best possible way is our goal and the recipe for a great customer experience and relationship.
Who we are now
Since then, the team has grown to 70+, and we now have a global presence, with a tight knit digital collaboration across many markets and time zones. And we have our eyes on expanding into even more markets.
One of the things we're really proud of is that HQ at WtR is not a physical place. It's online – that's the company we are. Even though we do have physical offices, the majority of people work online – from home, a café, a beach, wherever they prefer. Both the leadership team and the employees are located around the globe. We're not tied to a physical space – we're a truly digital and global company. And we have been since the beginning.
We have a relentless commitment to offer the best computer-generated content, assets, and services to clients around the world – whether it's still renders, animations or VR tours – and we're continuously developing our products and services. We want to set the standard, and create solutions that make a difference. When we look back and see where we started compared to where we are now, we're astounded, humbled, and incredibly proud of what we've managed to achieve.
The future of WtR
As you can see from our history, we're agile and adaptable. What does that mean for our future? We're not sure yet, but as always, we have our eyes on the horizon, and we're currently investigating opportunities with real-time rendering and the metaverse. What's interesting is that we're finding that in some ways we're headed back towards that original idea that was so ahead of its time in 2005. The market has matured, quality has caught up to the tech, and it seems people are ready for real-time rendering now. We might find ourselves coming full circle. We've never been a company that follows what others are doing. We prefer blazing the trail ourselves, so that we're in charge of our own destiny.
One thing's for sure though, the future is bright.
5 Unique CRE Ideas to Up-level Your Next Property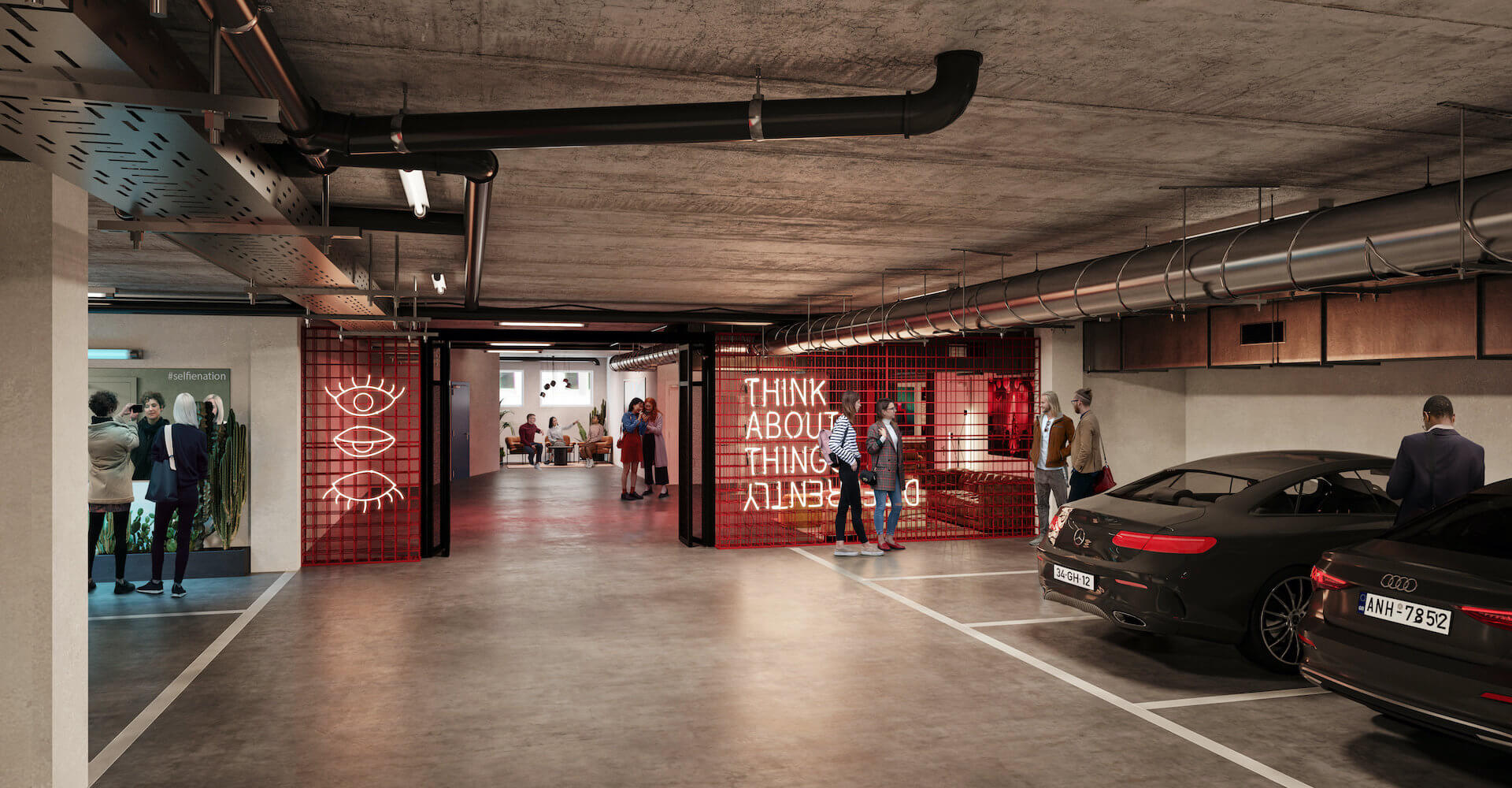 5 Unique CRE Ideas to Up-level Your Next Property
The world of commercial real estate is full of creativity and originality, and we've had the great pleasure to work on CGIs and animations for several unique properties over the years. We hope this list inspires you to go the extra mile with your next commercial property. And when it comes to finding that something special and ensuring it's communicated properly to your shareholders, we'd love to help you bring your property to life through 3D visualization. Get in touch if you'd like to discuss your project.
Car Park Transformation
A car park is just a car park. Until it isn't. Kungsleden got creative with this car park in Stockholm and transformed into a multi-purpose space. Need a place to work? You'll find it here. Need space for an art exhibition? Check. Want to open a pop-up shop? No problem. Oh and you can park your car here too.
---
Meatpacking District
When the municipality of Stockholm decided it was time to develop the meatpacking district, it presented a unique opportunity for whichever property developer won the deal. The ideas and plans had to be presented to the council and the competition was fierce. The winning idea by Atrium Ljunberg and Gatun revitalizes the area while staying true to its roots by creating spaces for art and commerce and keeping food at the heart. This massive, ongoing project will be fully realized by 2030.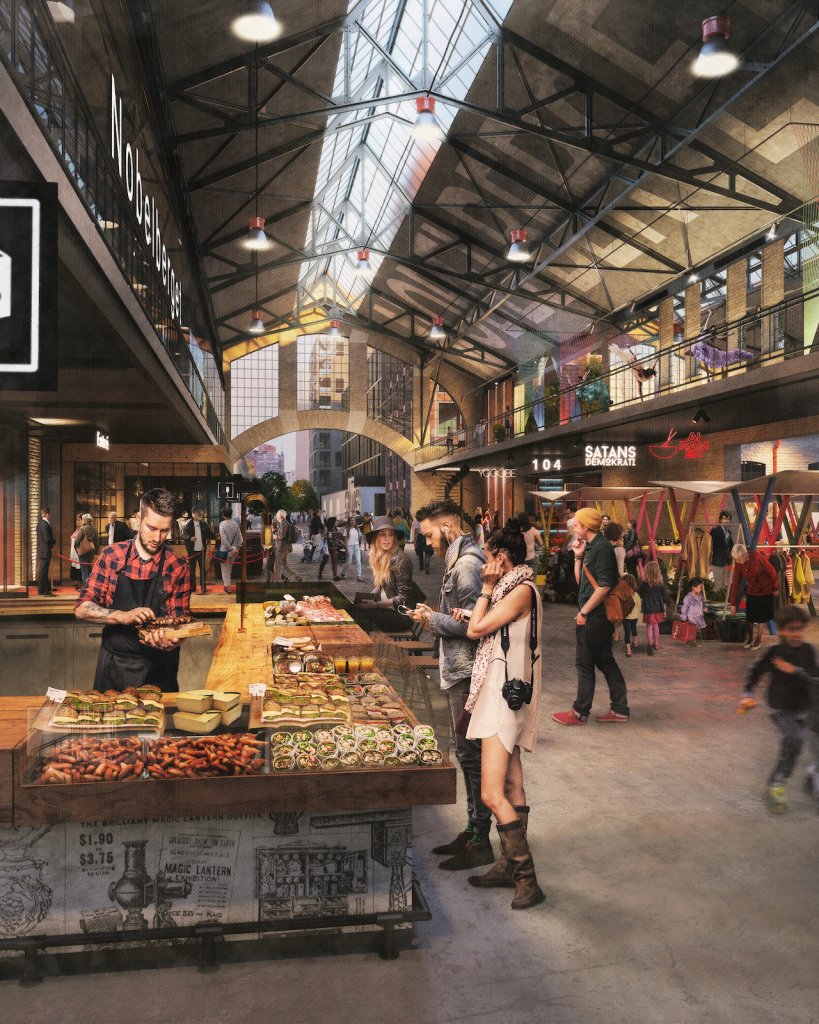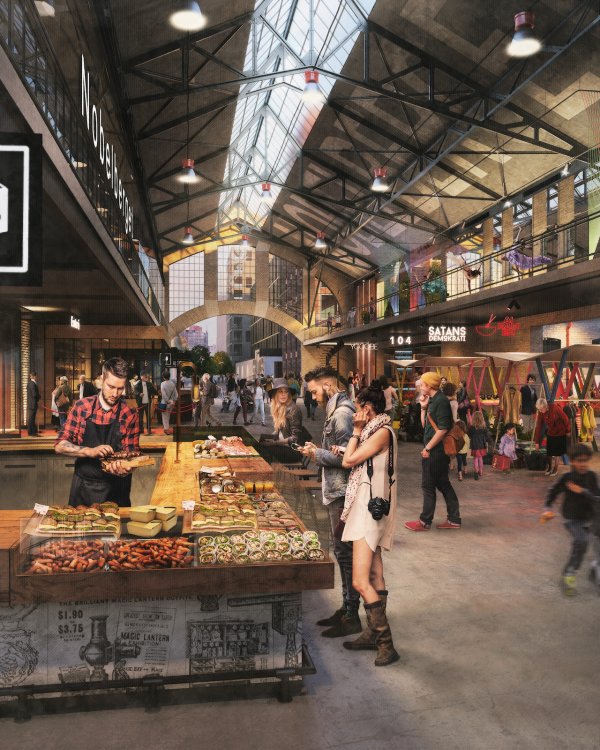 ---
Adaptable Schools
The world has changed and so have the schools. That's the basis that Adapteo Group has created their adaptable, modular schools on. With modular technology, each school can be built according to specific needs and easily adapted when those needs inevitably change. Offering a cost-effective, low-maintenance, and quick solution, these school facilities can be provided for a few days or long-term. New ideas and mindsets call for flexibility – Adapteo ensures we're ready for what the future brings.
---
The Terminal
Industrial spaces don't have to be boring. And this refurbishment of the largest postal sorting office in Sweden by JLL is the perfect embodiment of that. The goal was to refurbish the space with creative offices that offered fantastic access to industrial space and warehouse logistics. The project resulted in a light-filled, clean, and minimalist warehouse with fun, green, and spacious offices.
---
Oasis in Finnslätten

You could be forgiven for thinking you're outside when sitting in the lobby of this building in the urban campus of Finnslätten. Developed by Kungsleden and designed by Tovatt Architects & Planners, Finnslätten is already unique as an urban campus where research, development, and production join forces to meet societal challenges. But this oasis is a destination in itself. Whether you need 10 minutes to yourself or a meeting place to discuss creative ideas, you'll find what you need there.
8 Ways That 3D Visualizations Bolster Your Property Marketing Efforts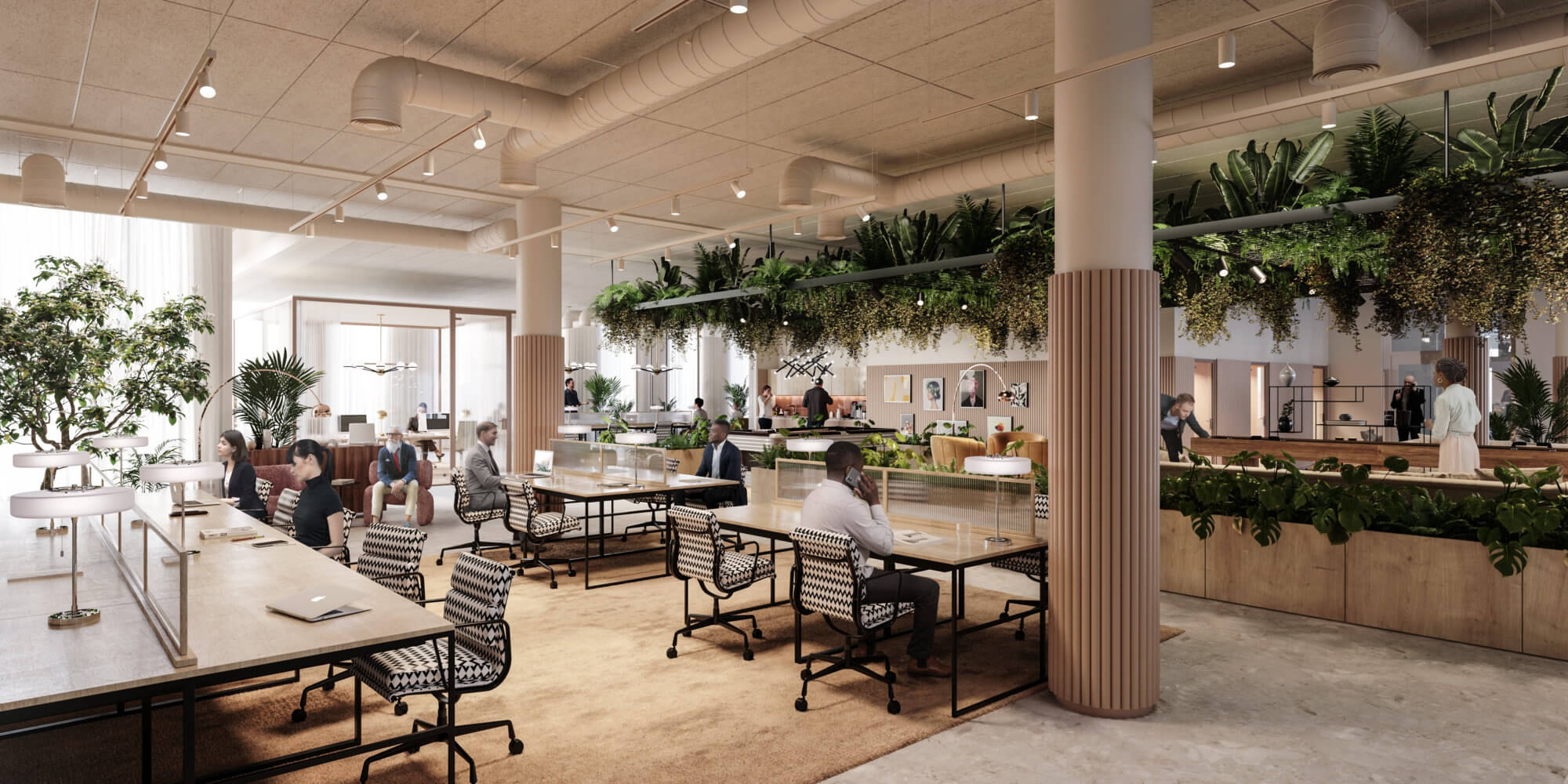 8 Ways That 3D Visualizations Bolster Your Property Marketing Efforts
The commercial property space is in a very unique place, with lets dropping and major companies pulling out of contracts that would never have been expected - it's time for owners to have a look at their development and client strategies. While the discussion as to where budgets could be cut to make up the difference, or what properties and projects alike can do to make sure that they are or will be filled with quality people. Below we have mapped out 8 strong arguments to support why developers, owners, and marketers should invest in quality and reach associated with 3D visualizations and partners.
Communicate your property
Communicate any property efficiently with digital presentation assets such as CGIs, 360s, walkthroughs, and animations that will engage your audience, increasing online excitement that matters. By adding 3D property elements to your offering you bring the essence of the real world into the digital world. 
Show the characteristics and spaces that you and your clients care about, by allowing them to be experienced online from anywhere in the world.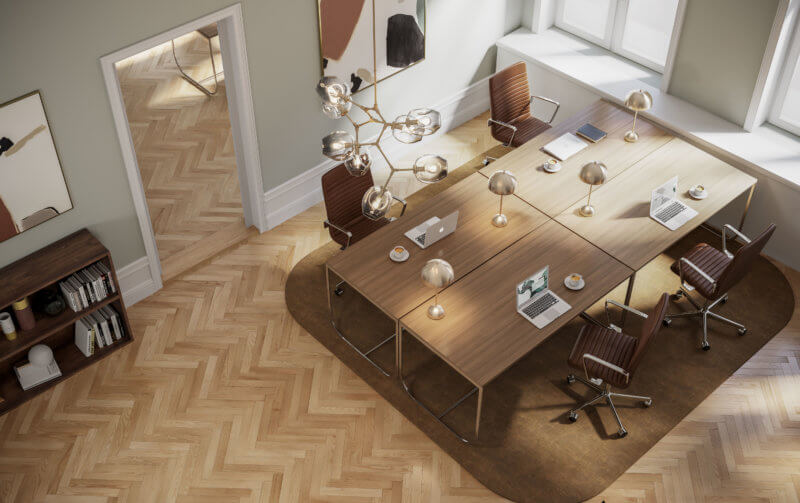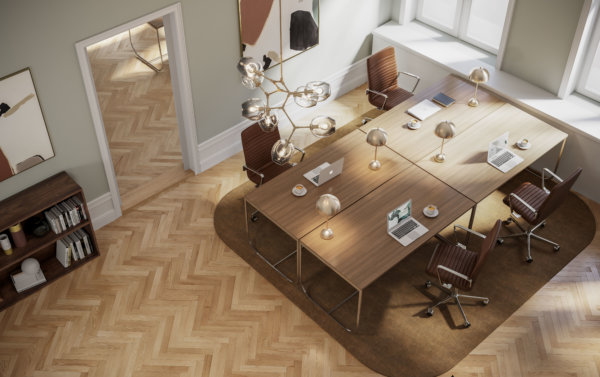 ---
Visually package your property's USPs
Every one of your properties/projects have unique value, whether it be location, surroundings, layouts, size, materials, or flexibility, you can use 3D to visually explain your vision before development, refurbishment, or fit-out takes place. Ultimately, you will be able to quickly create interest and put on display the true value of your property.
---
Drive future value
We all know that the value of a property is not only immediate, in fact, its intrinsic value appreciates with time. But further value can be planned and even put on display through additional plans that may not be in phase 1. Does your property have the potential for future development? Make your plans visionary and at the same time concrete by showcasing the potential to drive future value.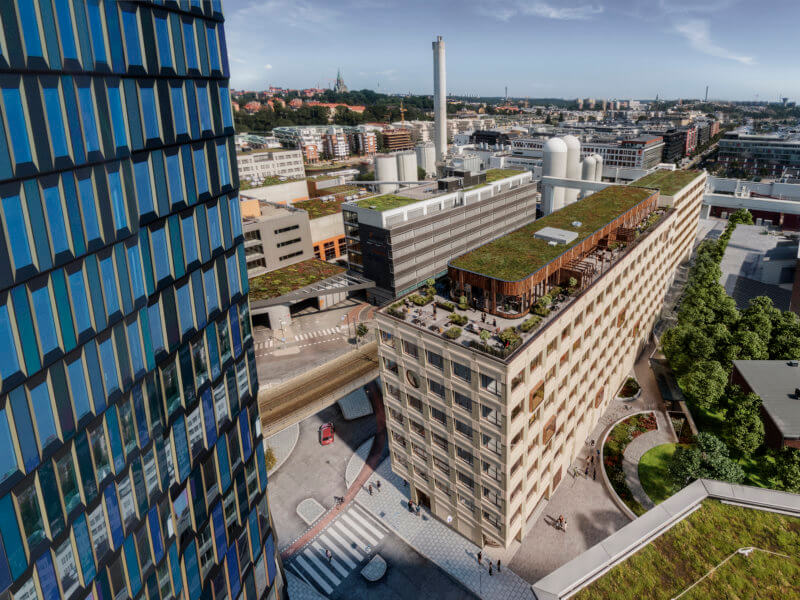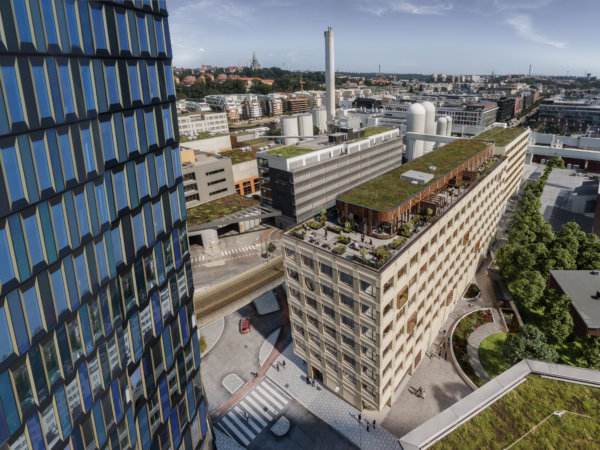 ---
Define unique characteristics
As the old adage goes, the devil is in the details. Every property/project is built around a few major values, which in the end, drive the interest in purchasing a property. However, increasing property value, and ultimately closing a quality buyer, lies in the details. By using 3D to push an average presentation into a game-changer, you can also put on display those unique individual characteristics that you have envisioned, which ultimately can skyrocket property value. Red granite lobby tabletops instead of wood? 3D allows you to capture every unique characteristic, which ultimately separates quality buyers from others.
---
Target great buyers/tenants
Like any great presentation or pitch, the tailoring of all information is key to its success. Imagine you're a buyer/tenant, and you are viewing a property image that is in all white and beige, with floor plans laid out and neutral furniture peppered about. Sure, it's in a great part of town and the commutes are easy for your employees. But aren't you a little worried about the level of service and relationship you would receive from an owner that only values their property with some basic 2d layouts and image overlays? Now picture an owner that took the time to create an image that could actually show your company and teams in the office, with desks and furniture to subtly match your company feel and vibrance, virtually moving you into the space before you've even signed the contract.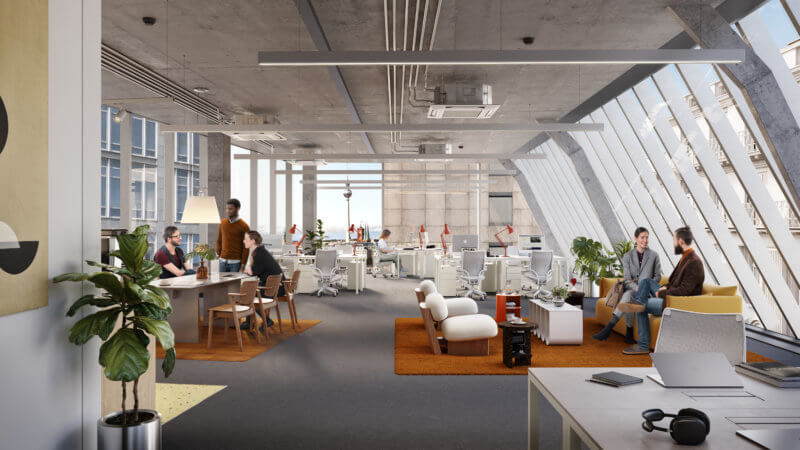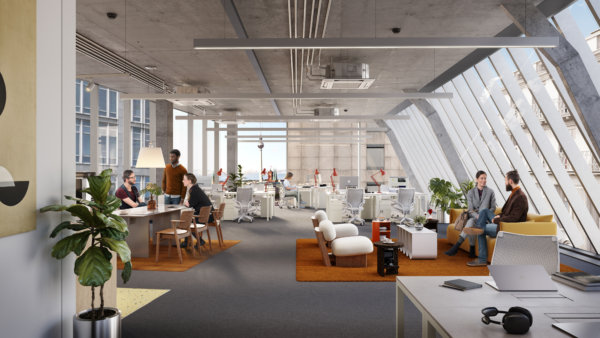 ---
Have meaningful conversations with clients
Have you ever joined a meeting where someone wasn't prepared and decisions needed to be made? During this meeting, you end up using the time to draft what should have been ready for the meeting to discuss. 
3D visualizations are quite literally the version of being the most prepared for a client or investor meeting possible. By delivering 3D visualizations of a concept you show your audience that not only have you thought the entire property concept through and sketched it out, but you have fully committed to what it will be. Confidence in an idea is a major cornerstone to buyer confidence and commitment.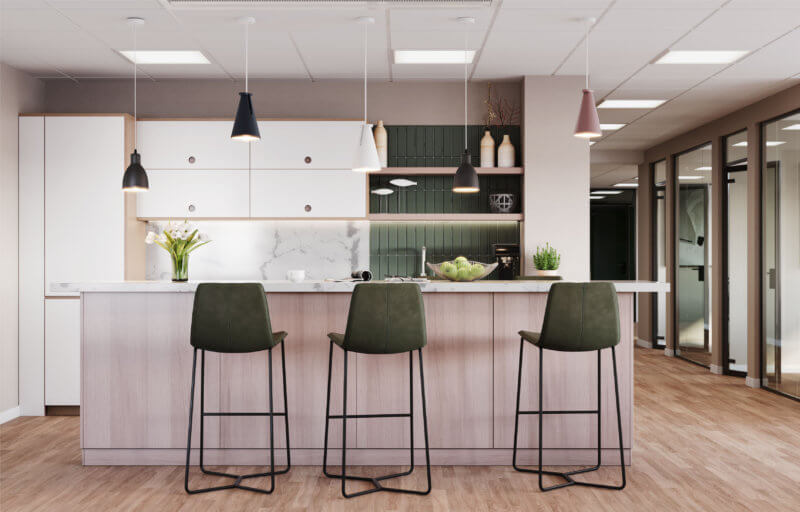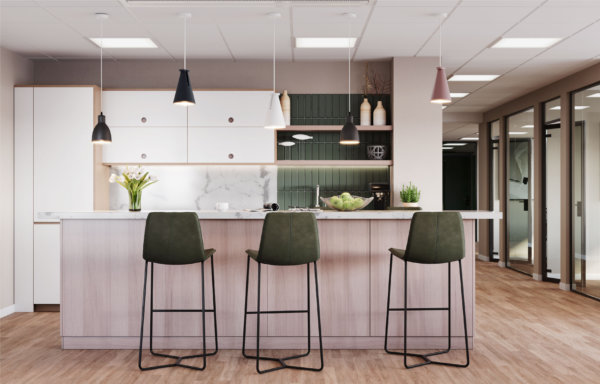 ---
Stand above your competition
Keeping up with the competition" is a relic of the past. "Staying relevant" is a graveyard for slow decision-making. You either continue defining the future and pushing your competition to keep up, or you enjoy what's left when they are done cherry-picking the best buyers and tenants out there. 
 We all know that for larger deals, each potential tenant or buyer of a property has multiple options to move to or invest in. Choosing a 3D partner that will not only deliver images for you on time but truly drive the creative process, create value, and deliver things that you didn't know possible is what will keep you ahead of the competition and in the good graces of potential clients.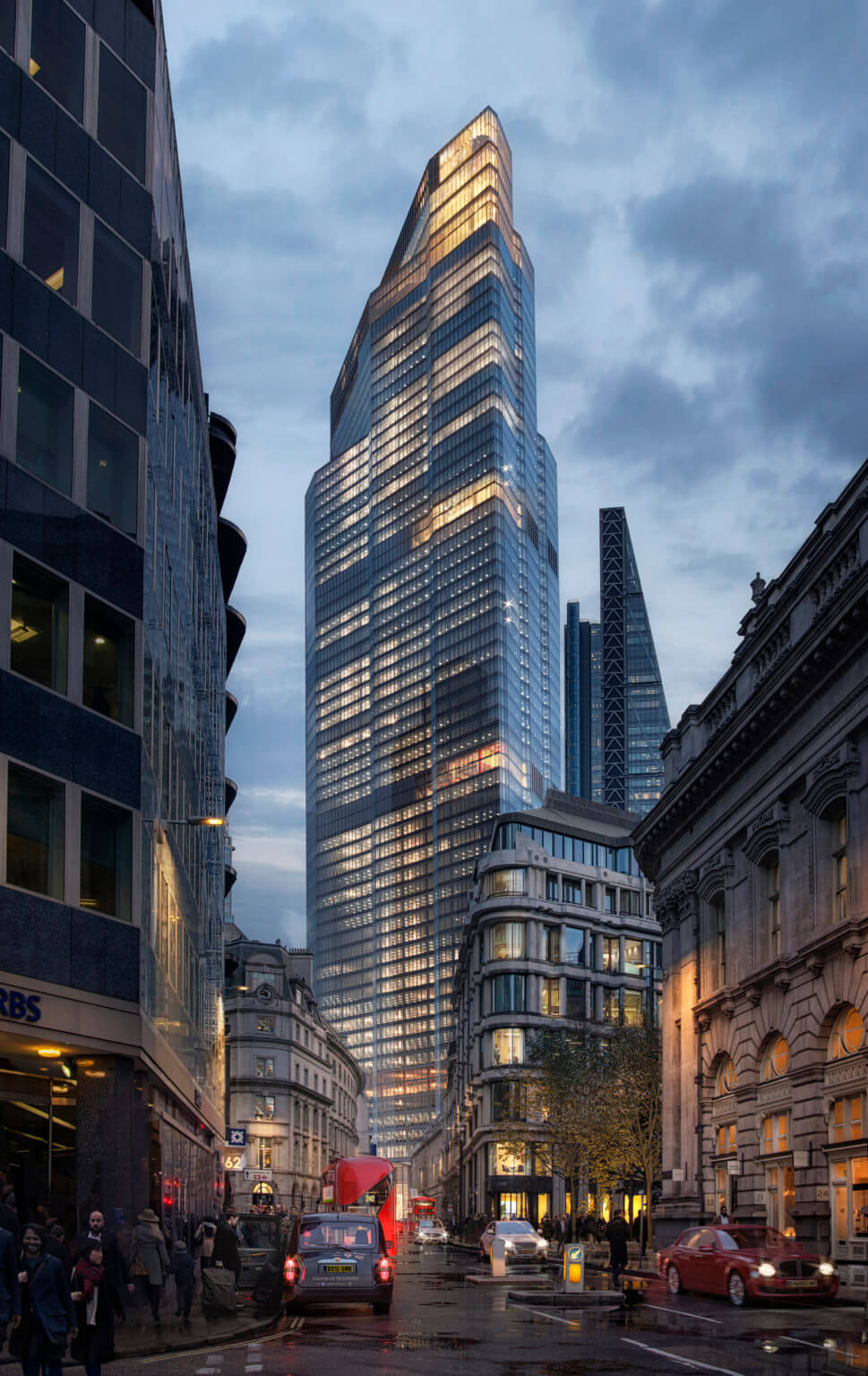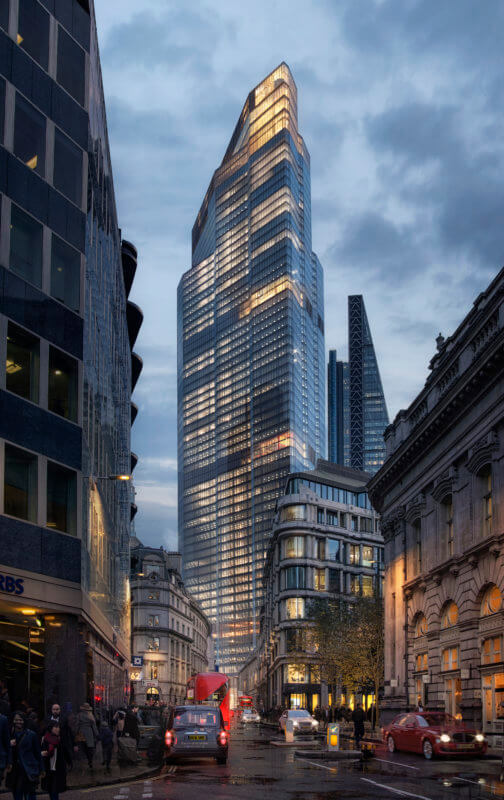 ---
Increase your potential buyer reach
It's simple, in today's ease of global movement and competitive property markets, people buy and rent property sight-unseen. With every development, refurb, or office let your potential reach is global. How do you reach a global audience with a very fixed-in-place product, property? You take the mountain to Mohamed.   
Save the client effort, time, and travel by creating an overwhelming digital showcase of your property, which will increase your buyer circle (overseas), cut transaction costs, and impress your prospects.