ARC Uxbridge: A best-in-class office and lab campus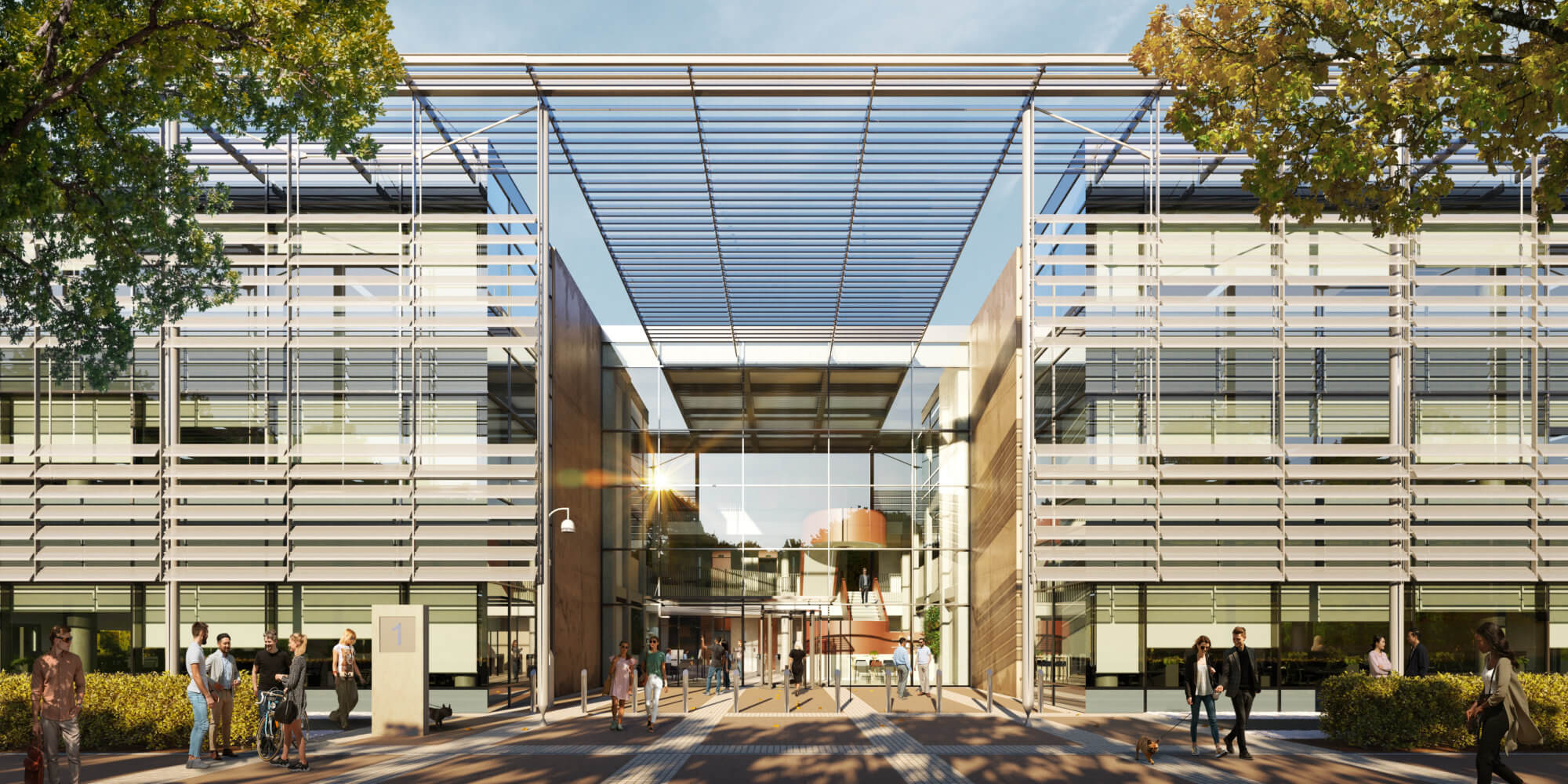 ARC Uxbridge: A best-in-class office and lab campus
ARC Uxbridge is a leading business and innovation campus offering best-in-class office and lab space with easy access to London and Uxbridge town center. Set in 70 acres of parkland amidst a thriving community of innovative businesses, Building 01 has been completely refurbished to create over 85,000 sq ft of premium office space. The light-filled premises offer views of the surrounding greenery, the thriving Clubhouse, and the Sands River. Add to that a private roof terrace with flexible spaces for having a coffee between meetings or holding an impromptu brainstorming session, and you have one of the best workspaces in the area. Read on to learn more about our client's vision and how we worked together to bring it to life.
The vision
ARC's passion is supporting science and innovation businesses to thrive. By creating an environment that encourages collaboration and fosters creativity, clusters across the ARC network create the best possible environments for innovation that makes a difference in challenges faced around the world. Home to over 300 leading science and innovation organizations as well as over 10,000 employees, ARC offers access to a growing network with a range of exclusive benefits, including events, summits, training, profile, and access to space for away days and science sprints. ARC Uxbridge is for people who want to be part of an exciting innovation platform, and the refurbishment and all marketing materials needed to reflect that.
Originally constructed in 2001 as a solely occupied building, Building 1 has been well maintained and looked after, but it reflected its time and age. The market has ultimately moved on in terms of aesthetics and sustainability, among other things. The main goal of the brief given to the architects was that the building needed to be the best in the Thames Valley – modern but maintaining the inevitable professional feel that is needed at ARC Uxbridge. Spratley and Partners were brought on to design a market-leading finish that benefits from 50 acres of greenbelt, brilliant parking ratios, and pioneering on-site amenities.
The target audience
Historically, the campus has attracted Blue Chip multi-national organizations that solely occupied their own buildings. The pandemic has led to a change in the way people work and make use of office space, however, and flexible working practices have led to potential occupiers looking for less space but still of extremely high quality. ARC recognized this quickly and has been able to make improvements and adjustments to the campus to offer more flexible space, with options to let buildings to more than one occupier, leading to a broader target market. The main focus has been to allow members desk space in Adapt (their Serviced Office Provision) to benefit from all the amenities and benefits the park has to offer. ARC Uxbridge also has a rich history of pharma company occupation, which they have grown creating a pharmaceutical cluster.
The challenge
One of the main challenges in showing the unique selling points of ARC Uxbridge is that everyone sees a campus and a car park with expansive buildings, when ARC Uxbridge is much the opposite. The marketing materials needed to show the modern, thriving campus with best-of-breed facilities that it is.
Uxbridge has fantastic parking ratios, which is of extreme importance to members, but they also own 50 acres of greenbelt at the site with trim trails, preserved habitats, and lakes (which can be fished), so 71% of the park is natural green areas that are well maintained and well used. It was important show ample space for parking without taking away from the beauty of the surrounding green areas.
The goals for the assets were very much in line with the goals of the company to support innovation and create market-leading environments and clusters to allow the people working in them to make a difference in the world. To make this happen, the goals of the design were to allow for ultimate flexibility which allows ARC to entice smaller and larger members to create a buzzing, vibrant cluster.
The partnership with WtR
To illustrate the potential of Building 01, we created 6 CGIs to showcase how the office space could be brought to life to fit the needs of different prospective tenants. We also produced an animation to show Building 01 in the context of the broader surroundings of ARC Uxbridge and the vast amenities on offer.
There was a real feel of a partnership of 'we want this to be perfect' not 'that will do'. We very much look forward to working with WtR again.
ARC reported positive feedback internally and from the agent community. They found the process of working with WtR to be "fluid, easy, and very enjoyable" and appreciated our adaptability when it came to last-minute changes. "The quality of the video is one of the best I have seen, and the CGIs look amazing in our marketing channel", stated George Wilson, Asset Manager at ARC. "There was a real feel of a partnership of 'we want this to be perfect' not 'that will do'. We very much look forward to working with WtR again."
Working with WtR
Would you like to discuss how we could help you showcase your unique project? Get in touch! We'd love to discuss your needs and how we could deliver the optimal suite of assets needed to market your commercial property.
10 Beautiful Office Spaces to Inspire Your Next CRE Project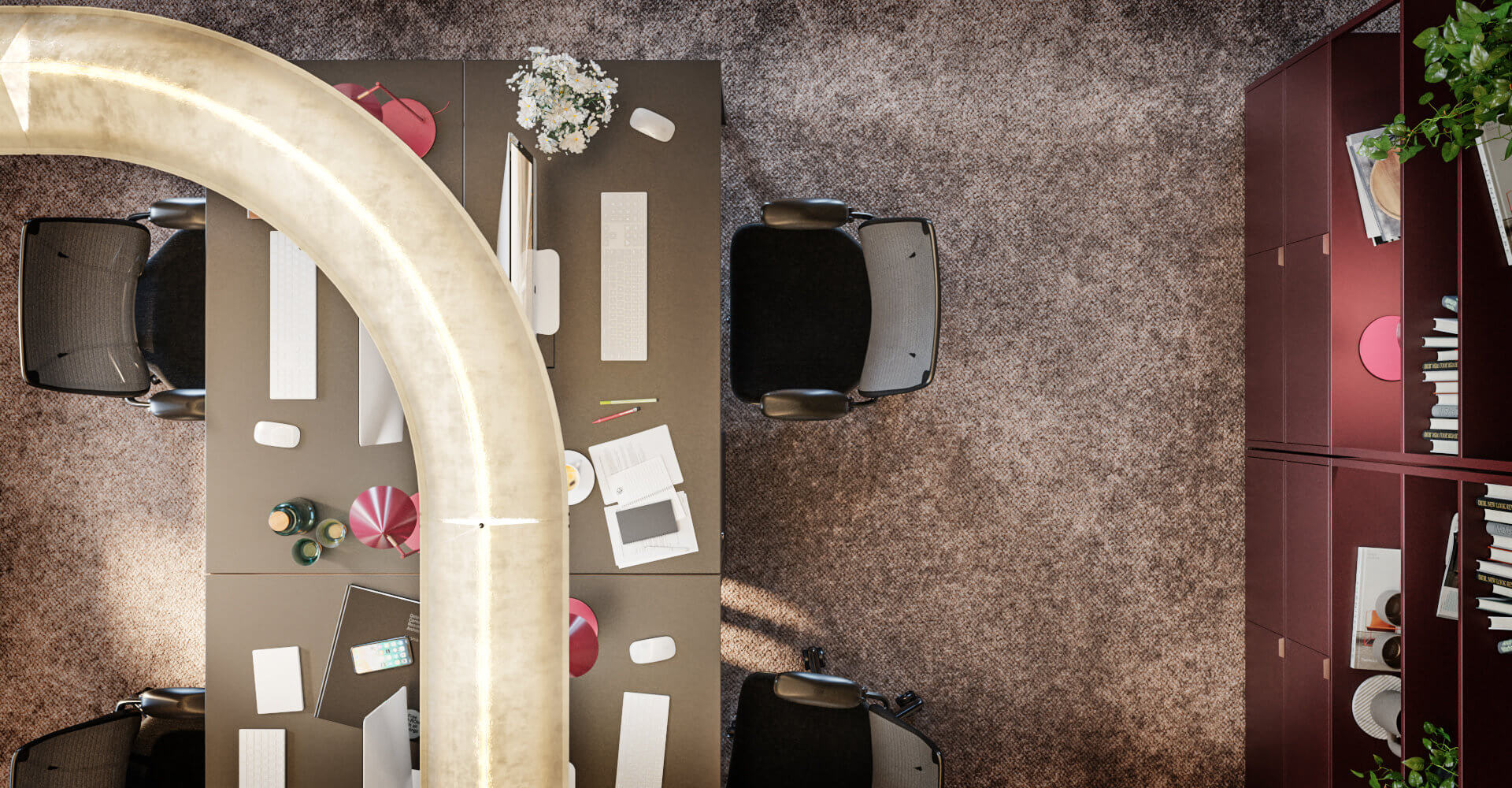 10 Beautiful Office Spaces to Inspire Your Next CRE Project
If you're looking for inspiration for your next office space project, you've come to the right place. There's nothing we enjoy more than taking our clients' visions and bringing them to life with high-quality CGIs and animations. Take a look at some of the office spaces around the world we've helped our clients visualize so they could turn them into a reality. We're sure you'll find just the right dose of inspiration here, and if you find yourself in need of a partner for 3D visualization, reach out to us for a personalized consultation. We'd love to help you showcase your unique property vision.
Spaces Chicago

Chicago, USA
Chicago is home to a buzzing business scene and the perfect spot for this co-working office by Spaces. The goal was to capture the energy and vibrancy of Chicago in a comfy and stylish space that would appeal to everyone from aspiring novelists to tech startup founders. Designed for peak productivity as well as a place to unwind and network with like-minded peers, this space has it all. What does it inspire you to do?
---
Finnslätten

Västerås, Sweden
Tenants of Finnslätten, developed by Kungsleden and designed by Tovatt Architects & Planners, are industry leaders and expect their office space to be representative of that. Industrial elements in the design reflect the aim to create an aesthetically pleasing and functional meeting place for future technological inventions. Finnslätten is a place where research, development, and production join forces to meet societal challenges.
---
Great Suffolk Yard

London, UK
Tailored Living Solutions' Great Suffolk Yard is a mix of contemporary office space showcasing a sensitive restoration of eclectic 19th century warehouse style buildings, where the very best of modern design meets the industrial charm, character, and personality of Southwark London. Thoughtfully designed by architecture studio TDO for today's discerning workforce, Great Suffolk Yard has brilliantly thought-out office spaces that will provide both functionality and inspiration to those who work there.
---
Sthlm 02

Stockholm, Sweden
The workplace looks a little different these days, and Skanska has taken that to heart with their vision for Sthlm 02. It's a place where style meets functionality and flexibility to create an office space that meets today's evolving needs. Covering 81,806 square feet over 7 floors, Sthlm 02 offers the opportunity to create an office environment with plenty of common spaces to inspire those who work there. Will they stop to chat with a colleague over a coffee in the chic café, brainstorm and develop ideas in the creative studio, or go straight to the green rooftop for some fresh air and a company yoga class. At Sthlm 02, anything is possible.
---
Linden Palais

Berlin, Germany
The Office Group (TOG) specializes in unique and beautifully designed co-working spaces around the world, and Linden Palais in Berlin doesn't disappoint fans of TOG. One of the most important aspects for us as the 3D visualization partner was to convey the architectural history of the building by restoring the existing elements – herringbone parquet flooring, detailed ceilings, wall paneling, and curved archways – that tell the history of the building. Linden Palais is a very special space where the historical meets the modern in an office space that is a pleasure to both work and hang out in.
---
Frösunda Port

Solna, Sweden
Situated right in the mix of Solna, the Frösunda Port refurbishment project takes aim at strengthening the area's identity both internally and externally. It will be transformed from a one-tenant house into one modern office building at the forefront, with sustainable solutions and common service functions for its tenants. FastPartner aims to revitalize the area, introducing modern amenities that will bring energized life to the people working there. Through the delivery of carefully positioned CGIs, we aimed to capture the magnitude of the eclectic mix of people and uses of the area.
---
Spaces Seattle

Seattle, USA
Creativity and beautiful brick buildings are abundant in Seattle, and this co-working office by Spaces utilizes both. Seattle is fast becoming a hotbed of growing startups, and Spaces Seattle offers a place for creative entrepreneurs and tech founders alike to flesh out their ideas and build their businesses. Brick and wood make up the bulk of the materials and give an earthy feel to this office space in a city synonymous with nature.
---
Liberty House

London, UK
Another co-working space from The Office Group makes our list of beautiful office spaces. Liberty House weaves together its creative heritage and iconic location to offer a vibrant place to work. Next to Liberty, the world-famous department store, Liberty House used to house stock and the employees of Liberty. Embracing the original character and charm of the space, we aimed to show it as it could be with restored original elements, such as the parquet floor, and reflect Liberty's history with patterns, fabrics, and pops of color throughout.
---
Vildmannen

Stockholm, Sweden
From the ashes rises the phoenix of Vildmannen. This beautiful work of art located in central Stockholm, once the spot of a historical fire that was visible the entire city over, has undergone a massive renovation by Hufvudstaden & their partners. From tragedy rises one of Stockholm's most beautiful office spaces to date. This new property is where cultural history meets the future. The opportunity to build something new from scratch inside a 120-year-old facade is very rare and working on these renders was a privilege.
---
80 Strand

London, UK
There are great office views, and then there's 80 Strand. 80 Strand is a London icon, with 156,000 sq ft of flexible floor space in a beautiful and iconic riverside building. Stunning Art Deco features complemented by light-filled contemporary spaces with riverside views, positioned at the heart of a world-class cultural destination make this a highly sought-after office space. Who wouldn't want a view of the London Eye from their desk?
Celebrating 4 Outstanding Architects and Designers from the LGBTQ Community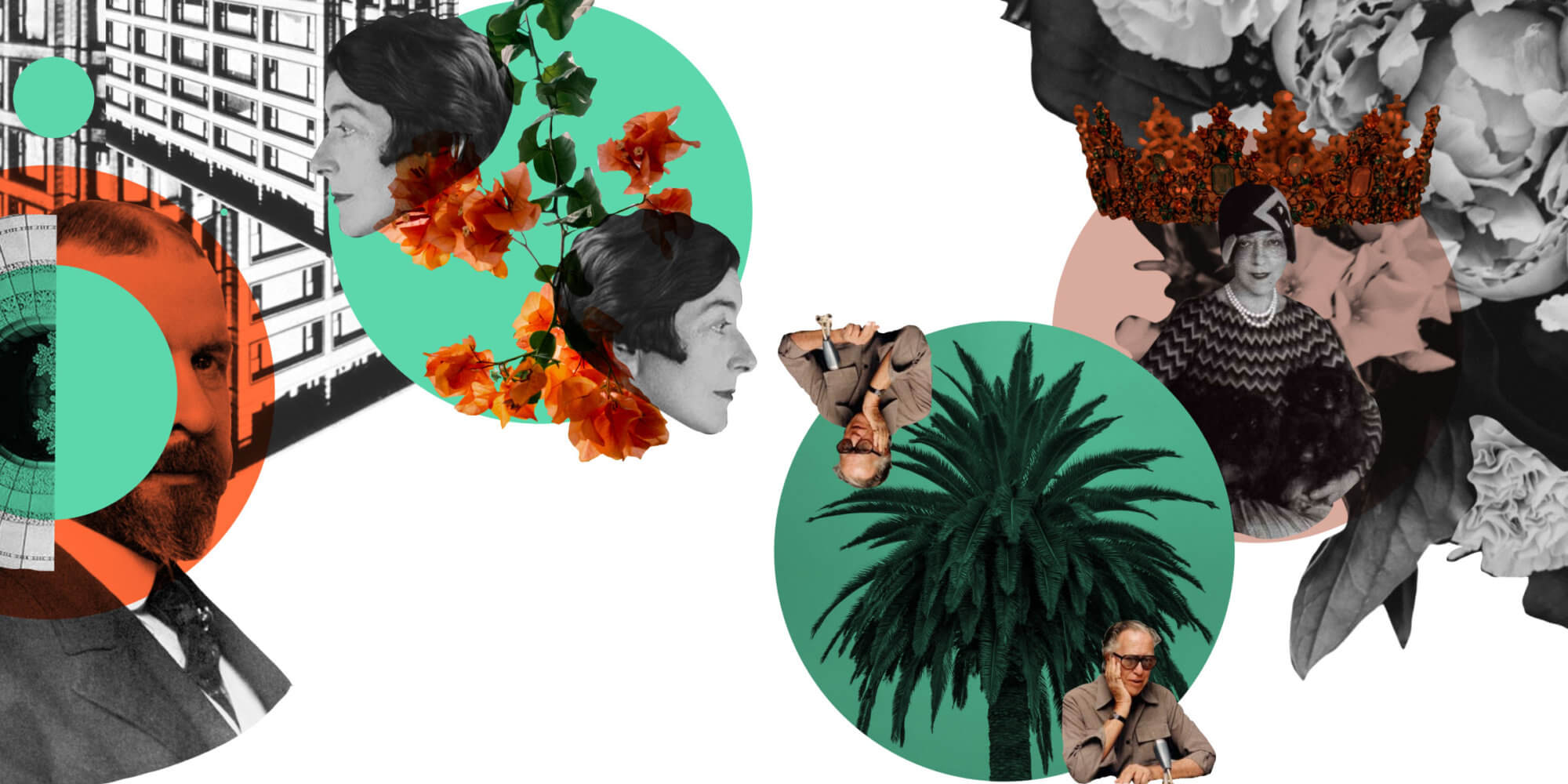 Celebrating 4 Outstanding Architects and Designers from the LGBTQ Community
As part of Pride Month, we've been celebrating the life and works of some outstanding designers and architects from the LGBTQ+ community on our social media channels. From the "father of skyscrapers" to a pioneer in the tropical modernism movement to the woman who's credited with creating the profession of interior design, we've learned a lot of fascinating things, and we hope you've enjoyed it as much as we have. In case you missed our posts or you just want to learn a bit more about the 4 people we featured, read on!
Louis Sullivan

Louis Sullivan is known as the father of skyscrapers and his numerous works include the Auditorium Building in Chicago, the Guaranty Building (now the Prudential Building) in Buffalo, NY, and the Wainwright Building, St. Louis. Sullivan was a pioneer in designing steel-framed skyscrapers, but he's also known for defining an architectural style unique to America. He believed a building should respond to its specific environment in the same way a plant would grow "naturally, logically, and poetically out of all its conditions." You may have also heard his most famous quote – "form follows function". As with many LGBTQ individuals of his era, his personal correspondence was destroyed toward the end of his lifetime. His legacy remains, not only in the form of revered architecture, but through his student, Frank Lloyd Wright, who apprenticed with him for six years.
Read more about him in Robert Twombly's "Louis Sullivan: His Life & Work".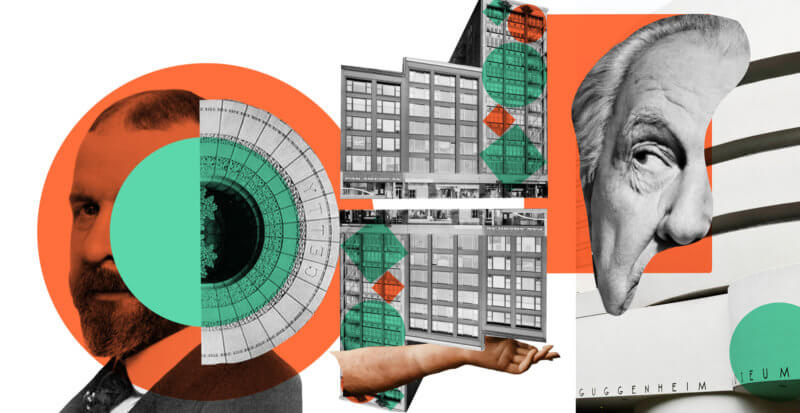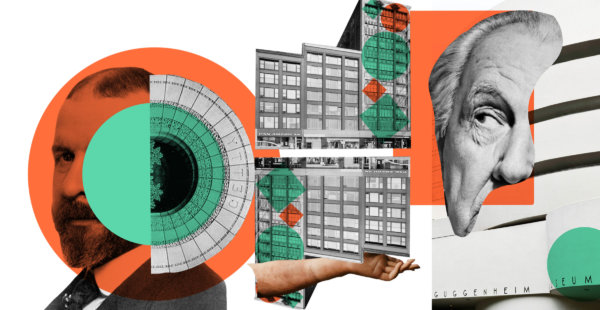 Eileen Gray
Eileen Gray was an Anglo-Irish designer of decorative furniture and Modernist architecture. Gray came to architecture later in life after first studying drawing and painting at the Slade School of Fine Art. She was one of the first women to be accepted at The Slade, and that wasn't the first time she'd carve out a space for herself in a male-dominated world. Ultimately, her passions lay elsewhere though, and she began experimenting with Japanese lacquerwork fused with geometry. She became interested in architecture in her late forties after a successful career in furniture design. She is best known for E-1027, a modernist villa in Cape Martin in Southern France. It's an iconic seaside villa that she completed at the age of 51 with no formal architectural training. Gray was largely unrecognized in her own lifetime, but today she is regarded as a pioneer of the Modernist movement, and E-1027 is now a French National Cultural Monument.
Read more about her in "Eileen Gray: Her Life and Work: The Biography".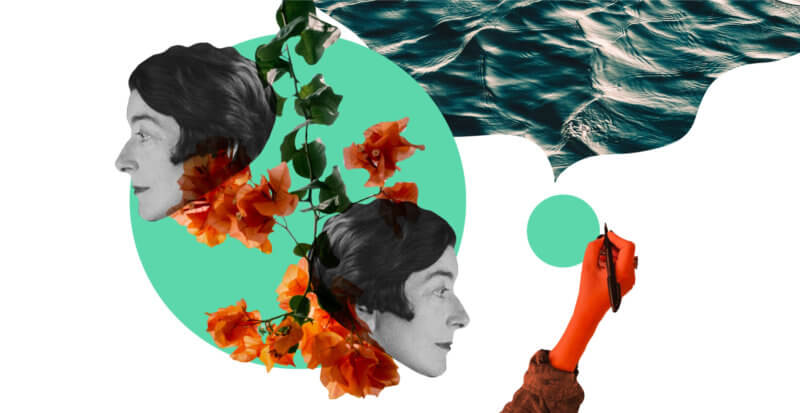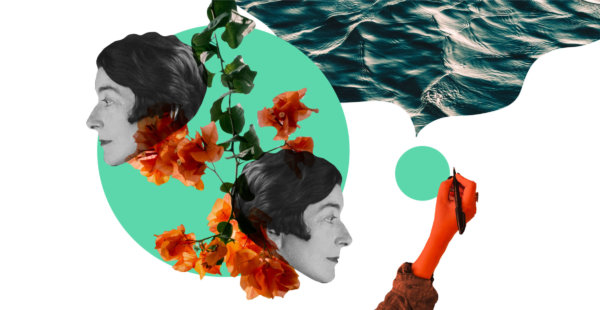 Geoffrey Bawa
This is Geoffrey Bawa, Sri Lanka's most renowned architect. He was born to a mother of German, Scottish, and Sinhalese descent and a father of Sri Lankan, Muslim, and French descent. It was these early influences that were instrumental in shaping his choices in both life and his future profession. He first studied and practiced law, but after the early deaths of his parents, he quit to spend time traveling. It was upon his return that he got his start in architecture after purchasing a rubber plantation called Lunuganga that he would go on to develop throughout his lifetime. Often called the father of the tropical modernist movement, Bawa's style of architecture suited the hot, humid climate of Sri Lanka and focused on traditional materials. His influence can be seen across Sri Lanka, Bali, and Singapore. He's perhaps best known for his hotel designs such as Kandalama Hotel. The structure of the luxury hotel was designed so that it hangs onto a cliff while facing Sigiriya rock.
Read more about him in "In Search of Bawa" by David Robson.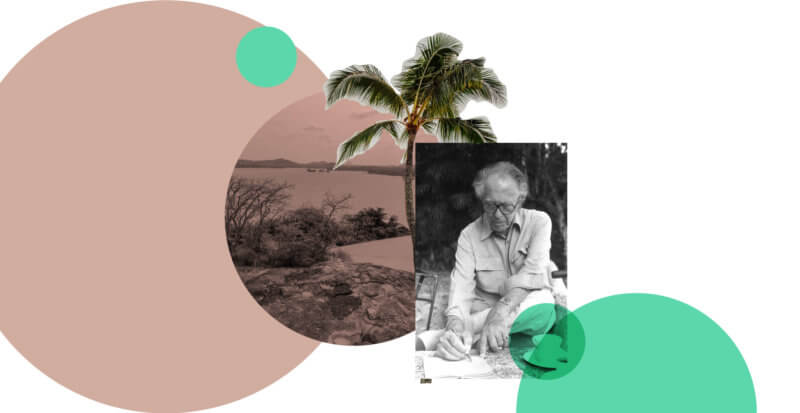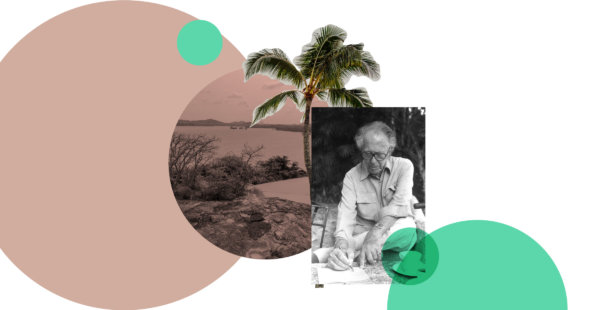 Elsie de Wolfe
This is Elsie de Wolfe, an American designer credited with creating interior design as a profession. Born in New York in 1865, de Wolfe was a socialite who spent her early years in Scotland and was presented to Queen Victoria at court – a rare honor for an American at that time. She originally trained as an actress, but became more famous for her on stage attire than her acting ability. She became a fashion icon and was even named "best-dressed woman in the world" in 1935. In 1887, de Wolfe settled into what was then called a "Boston marriage" with Elisabeth Marbury, a formidable figure in New York society who was wildly successful in her own right as a literary agent for the likes of Oscar Wilde, George Bernard Shaw, and many others. The two women shared a house on Irving Square, and it was there that de Wolfe discovered her talent and love for interior design. She was known for her hatred of the Victorian style of the time, which she considered hideous and dark. She opened up the space and redid the house in soft, warm colors to make it light, airy, and feminine. She became a professional decorator in 1905. That same year a group of powerful women, including Marbury, Anne Tracy Morgan, and Florence Harriman opened the first private club exclusively for women in NYC – The Colony Club. De Wolfe was commissioned to design the interiors. She was also active in the women's suffrage movement and was awarded the Legion d'Honneur for giving the Red Cross the use of her villa in France during World War I.
Read more about her in her own book "The House in Good Taste".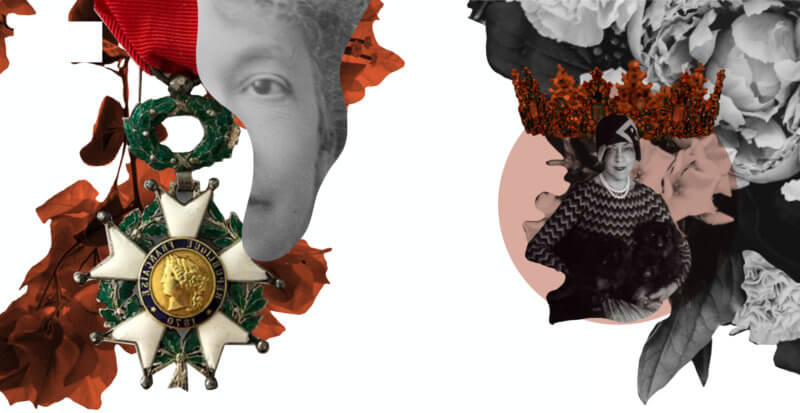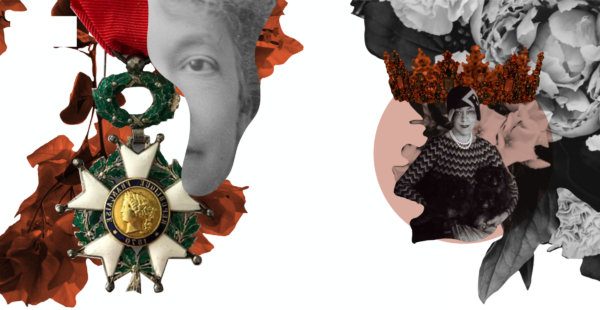 Did you enjoy our Pride Month campaign? Want to keep up with our latest news? Follow us on social media to stay up to date, meet interesting architects and designers, and to see beautiful 3D visualizations.
Architectural Walkthroughs: Sell Your Commercial Property in Under 2 Minutes
Architectural Walkthroughs: Sell Your Commercial Property in Under 2 Minutes
What can architectural walkthroughs do for your business? Quite a lot. And it doesn't matter whether you're a property developer trying to get investors on board, a leasing agent trying to showcase your property's potential to a prospective tenant, or an architect trying to win a competition to design a whole city block. Architectural walkthroughs can do a lot of the heavy lifting for you. Why tell your prospective client about your vision when you can put them right in the middle of it? Ready to see how you can take your client on a visual journey and sell your property in under two minutes? We've put together a few of the flythrough animations that we've provided for clients to let you see the value they can add to your property.
Fully immerse your audience in the lifestyle you're offering
We all know what it's like to get lost in a great movie. To completely lose track of time and place, and to feel like you're right in the middle of the French Riviera or Middle-earth. You can give your clients exactly the same experience with architectural walkthroughs. After all, it's not actually sq ft we're thinking about when we buy a property. It's the lifestyle it can give us. Show your client how the natural light shines through the floor to ceiling windows. Put some books on the coffee table and pick the perfect chair to cozy up an office space. Add the perfect music, special effects, and camera movements to convey the right atmosphere, and it's easy to imagine living, eating, or working in a particular space. With this kind of visual storytelling, your clients are sure to fall in love with your property.
Showcase unique features with exceptional detail
What's that jaw-dropping feature that you know would sell your project all by itself if only your client could visualize it? Are you planning to restore all the original detail on a ceiling? Is your lobby going to be an oasis of green? As fantastic as we think 3D renders are, there are some things that will always be better captured on film. Walk your audience through your space and zero in the one feature that will stop them in their tracks.
Take your audience on a visual journey
Renders go a long way in showcasing your property vision, but 3D animations breathe life into your property. You can map out a whole visual journey and take your prospective client along for the ride. Show them each room as if they were walking through it. Give them a bird's eye view of the property before taking them along their daily route. What shops will they pass? Where will they stop for their daily coffee? Will they take a break in the courtyard and chat with their colleagues? How about yoga on the roof terrace at lunch time? Just as important as a journey through the spaces is transitioning from day to night, so your audience gets the full picture. This is when you can create that extra special moment. A view of the Empire State building as the sun sets. A morning coffee in the sun-drenched office kitchen. By creating a captivating experience for your audience, you'll capture their attention and speak to their emotions.
Walk your viewer through the surrounding area
With animations you can showcase interiors, close ups of design details, and much much more. You can take your viewer on a trip around their future office space or around the whole neighborhood. What could be more immersive than that? Take them from the tube to the lobby of their office. Show them the restaurant options for lunch. Or walk them through a nearby park. The possibilities are endless.
Demonstrate the size of the space and equip it in a matter of seconds
Renders are great, but when it comes to really conveying the dimensions and proportions of a space, architectural walkthroughs are the way to go. Instead of showing only certain angles of a space, you can walk your audience through each room, giving them a real sense of the size of the space and what they can do with it. Go even further by showing them the empty space and then quickly filling it. Not only will they understand the scale and dimensions, but they'll also get to see the potential of the space realized in a matter of seconds.
5 Unique CRE Ideas to Up-level Your Next Property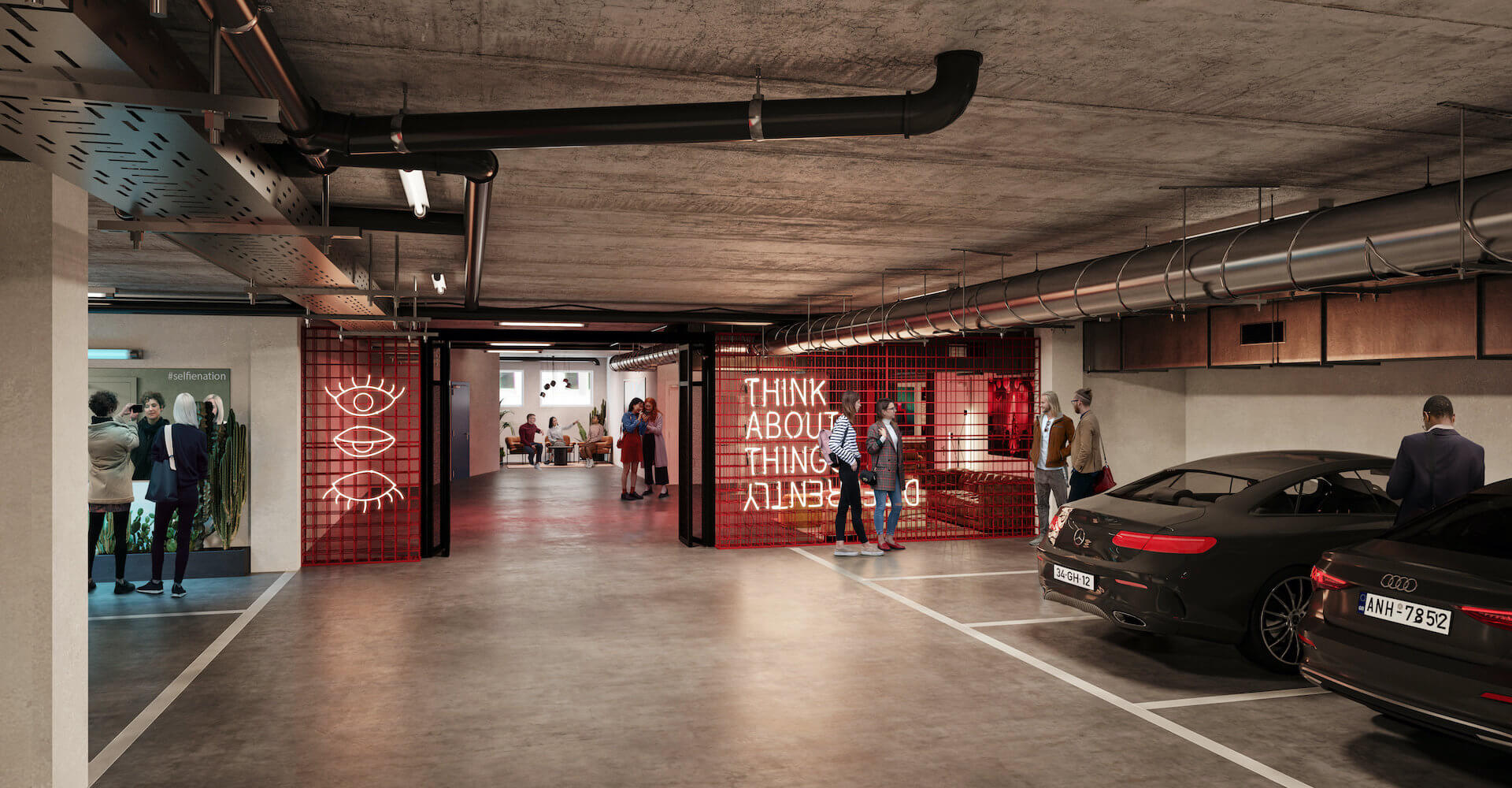 5 Unique CRE Ideas to Up-level Your Next Property
The world of commercial real estate is full of creativity and originality, and we've had the great pleasure to work on CGIs and animations for several unique properties over the years. We hope this list inspires you to go the extra mile with your next commercial property. And when it comes to finding that something special and ensuring it's communicated properly to your shareholders, we'd love to help you bring your property to life through 3D visualization. Get in touch if you'd like to discuss your project.
Car Park Transformation
A car park is just a car park. Until it isn't. Kungsleden got creative with this car park in Stockholm and transformed into a multi-purpose space. Need a place to work? You'll find it here. Need space for an art exhibition? Check. Want to open a pop-up shop? No problem. Oh and you can park your car here too.
---
Meatpacking District
When the municipality of Stockholm decided it was time to develop the meatpacking district, it presented a unique opportunity for whichever property developer won the deal. The ideas and plans had to be presented to the council and the competition was fierce. The winning idea by Atrium Ljunberg and Gatun revitalizes the area while staying true to its roots by creating spaces for art and commerce and keeping food at the heart. This massive, ongoing project will be fully realized by 2030.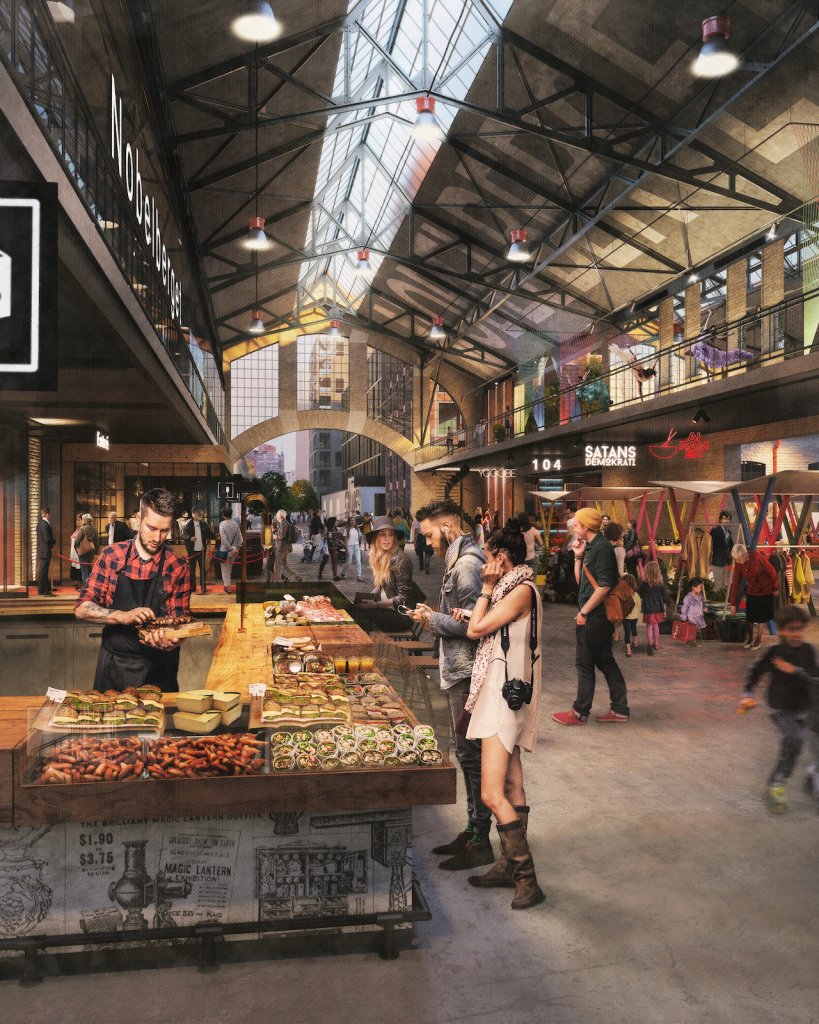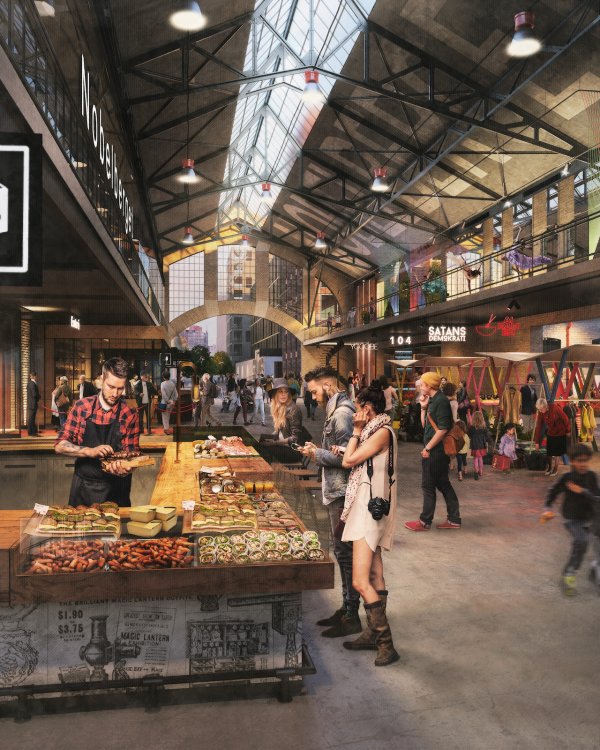 ---
Adaptable Schools
The world has changed and so have the schools. That's the basis that Adapteo Group has created their adaptable, modular schools on. With modular technology, each school can be built according to specific needs and easily adapted when those needs inevitably change. Offering a cost-effective, low-maintenance, and quick solution, these school facilities can be provided for a few days or long-term. New ideas and mindsets call for flexibility – Adapteo ensures we're ready for what the future brings.
---
The Terminal
Industrial spaces don't have to be boring. And this refurbishment of the largest postal sorting office in Sweden by JLL is the perfect embodiment of that. The goal was to refurbish the space with creative offices that offered fantastic access to industrial space and warehouse logistics. The project resulted in a light-filled, clean, and minimalist warehouse with fun, green, and spacious offices.
---
Oasis in Finnslätten

You could be forgiven for thinking you're outside when sitting in the lobby of this building in the urban campus of Finnslätten. Developed by Kungsleden and designed by Tovatt Architects & Planners, Finnslätten is already unique as an urban campus where research, development, and production join forces to meet societal challenges. But this oasis is a destination in itself. Whether you need 10 minutes to yourself or a meeting place to discuss creative ideas, you'll find what you need there.
8 Ways That 3D Visualizations Bolster Your Property Marketing Efforts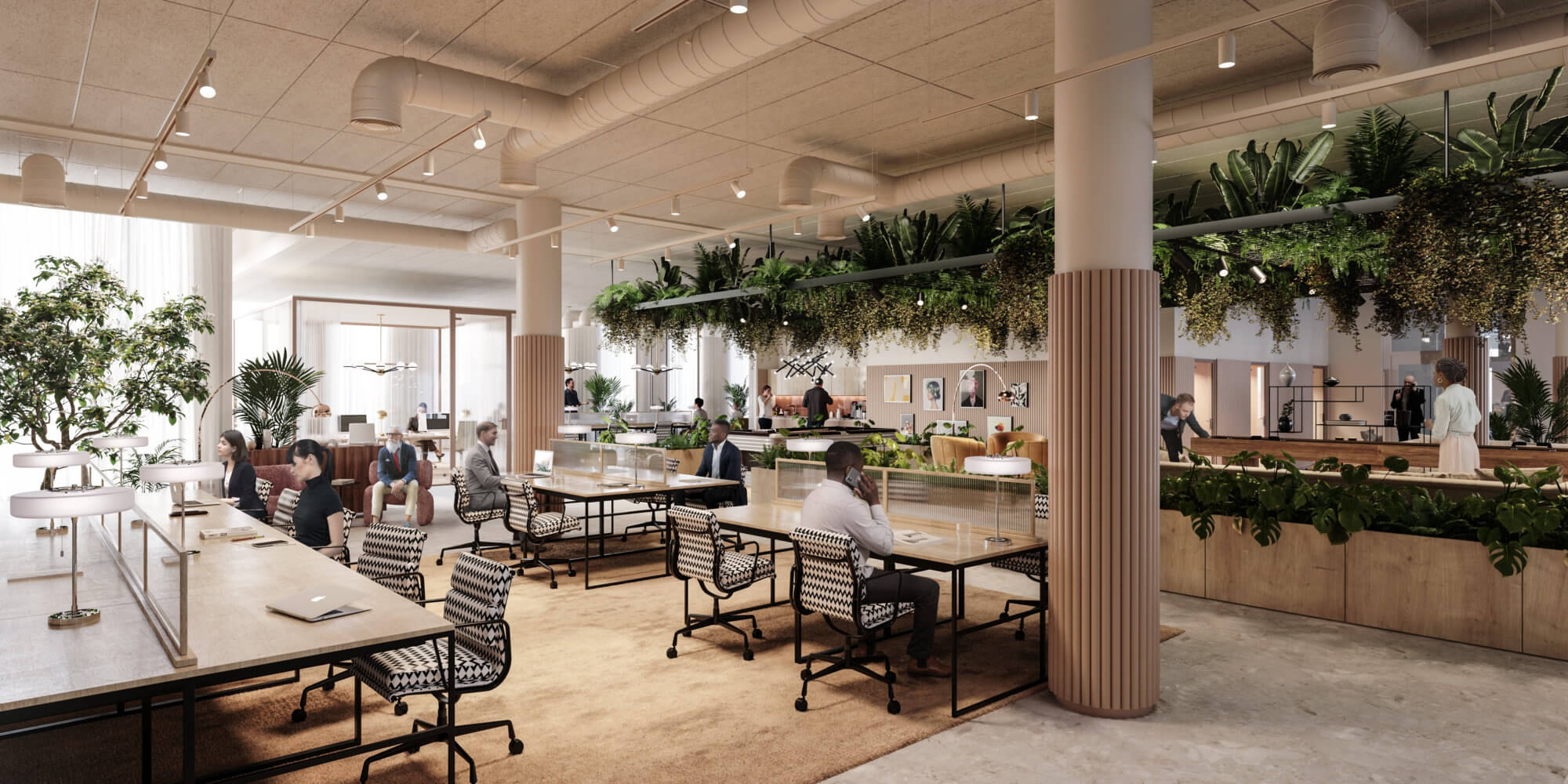 8 Ways That 3D Visualizations Bolster Your Property Marketing Efforts
The commercial property space is in a very unique place, with lets dropping and major companies pulling out of contracts that would never have been expected - it's time for owners to have a look at their development and client strategies. While the discussion as to where budgets could be cut to make up the difference, or what properties and projects alike can do to make sure that they are or will be filled with quality people. Below we have mapped out 8 strong arguments to support why developers, owners, and marketers should invest in quality and reach associated with 3D visualizations and partners.
Communicate your property
Communicate any property efficiently with digital presentation assets such as CGIs, 360s, walkthroughs, and animations that will engage your audience, increasing online excitement that matters. By adding 3D property elements to your offering you bring the essence of the real world into the digital world. 
Show the characteristics and spaces that you and your clients care about, by allowing them to be experienced online from anywhere in the world.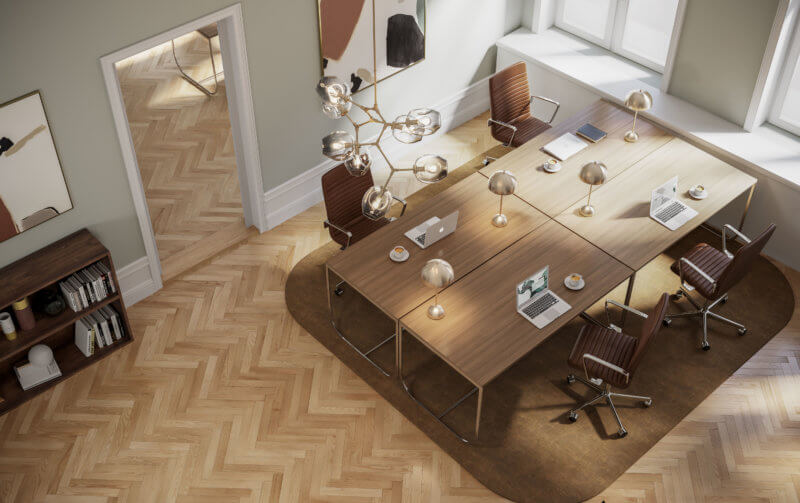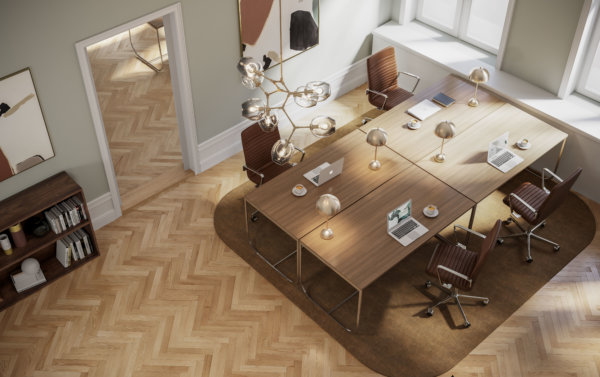 ---
Visually package your property's USPs
Every one of your properties/projects have unique value, whether it be location, surroundings, layouts, size, materials, or flexibility, you can use 3D to visually explain your vision before development, refurbishment, or fit-out takes place. Ultimately, you will be able to quickly create interest and put on display the true value of your property.
---
Drive future value
We all know that the value of a property is not only immediate, in fact, its intrinsic value appreciates with time. But further value can be planned and even put on display through additional plans that may not be in phase 1. Does your property have the potential for future development? Make your plans visionary and at the same time concrete by showcasing the potential to drive future value.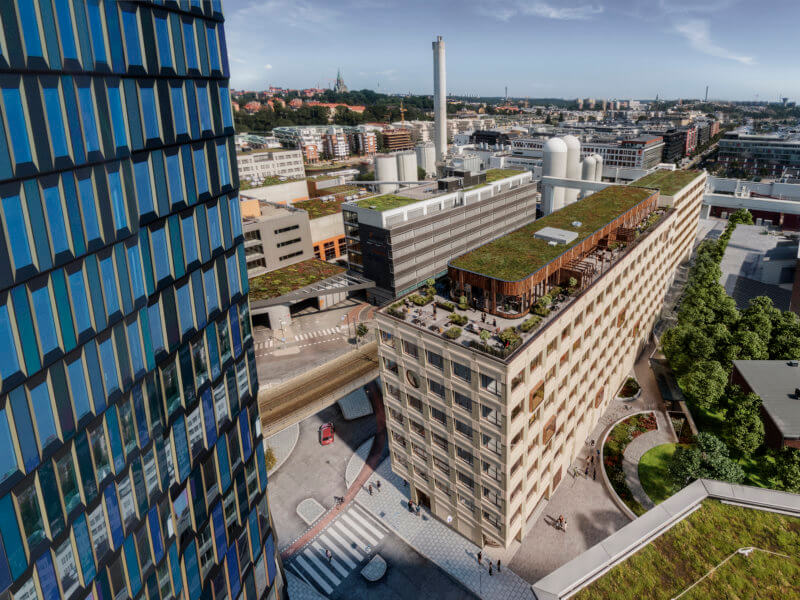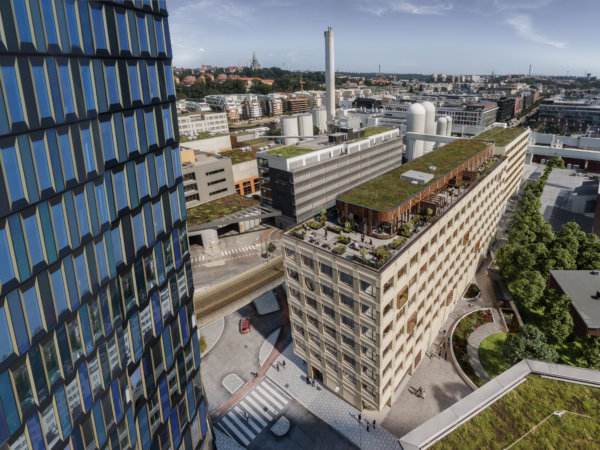 ---
Define unique characteristics
As the old adage goes, the devil is in the details. Every property/project is built around a few major values, which in the end, drive the interest in purchasing a property. However, increasing property value, and ultimately closing a quality buyer, lies in the details. By using 3D to push an average presentation into a game-changer, you can also put on display those unique individual characteristics that you have envisioned, which ultimately can skyrocket property value. Red granite lobby tabletops instead of wood? 3D allows you to capture every unique characteristic, which ultimately separates quality buyers from others.
---
Target great buyers/tenants
Like any great presentation or pitch, the tailoring of all information is key to its success. Imagine you're a buyer/tenant, and you are viewing a property image that is in all white and beige, with floor plans laid out and neutral furniture peppered about. Sure, it's in a great part of town and the commutes are easy for your employees. But aren't you a little worried about the level of service and relationship you would receive from an owner that only values their property with some basic 2d layouts and image overlays? Now picture an owner that took the time to create an image that could actually show your company and teams in the office, with desks and furniture to subtly match your company feel and vibrance, virtually moving you into the space before you've even signed the contract.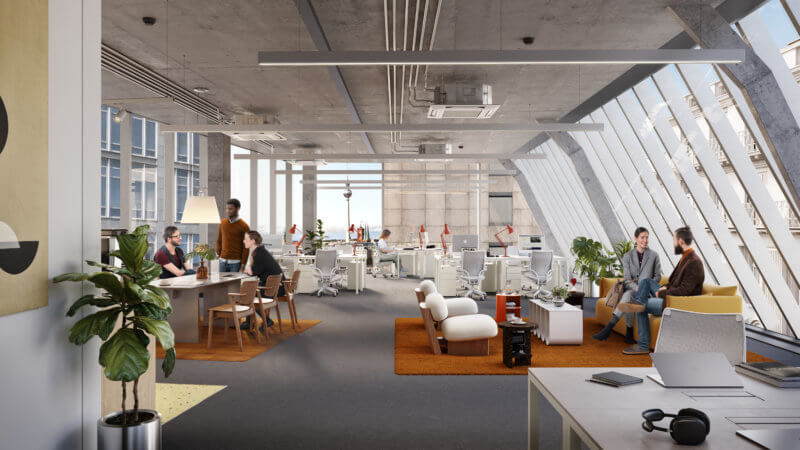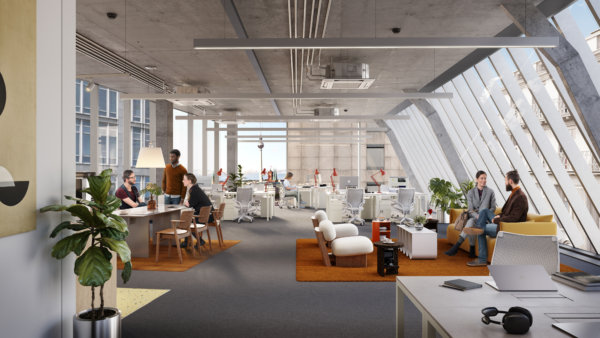 ---
Have meaningful conversations with clients
Have you ever joined a meeting where someone wasn't prepared and decisions needed to be made? During this meeting, you end up using the time to draft what should have been ready for the meeting to discuss. 
3D visualizations are quite literally the version of being the most prepared for a client or investor meeting possible. By delivering 3D visualizations of a concept you show your audience that not only have you thought the entire property concept through and sketched it out, but you have fully committed to what it will be. Confidence in an idea is a major cornerstone to buyer confidence and commitment.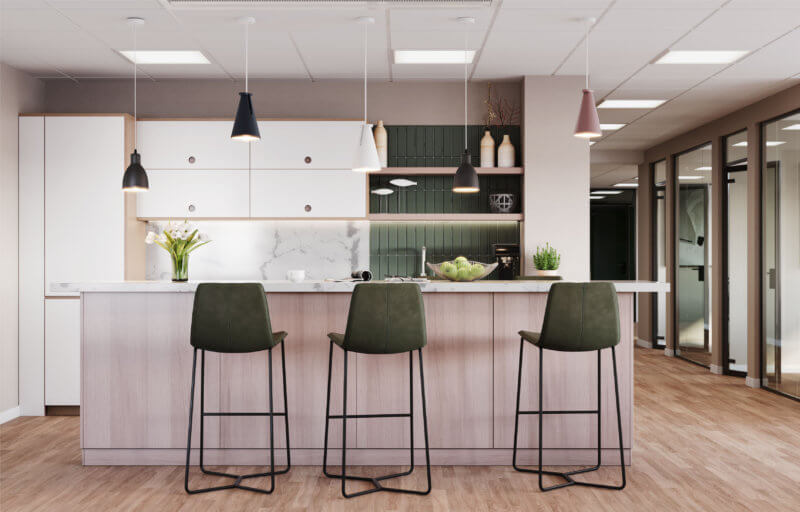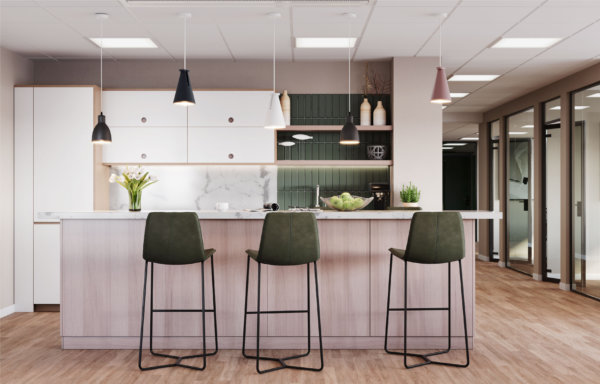 ---
Stand above your competition
Keeping up with the competition" is a relic of the past. "Staying relevant" is a graveyard for slow decision-making. You either continue defining the future and pushing your competition to keep up, or you enjoy what's left when they are done cherry-picking the best buyers and tenants out there. 
 We all know that for larger deals, each potential tenant or buyer of a property has multiple options to move to or invest in. Choosing a 3D partner that will not only deliver images for you on time but truly drive the creative process, create value, and deliver things that you didn't know possible is what will keep you ahead of the competition and in the good graces of potential clients.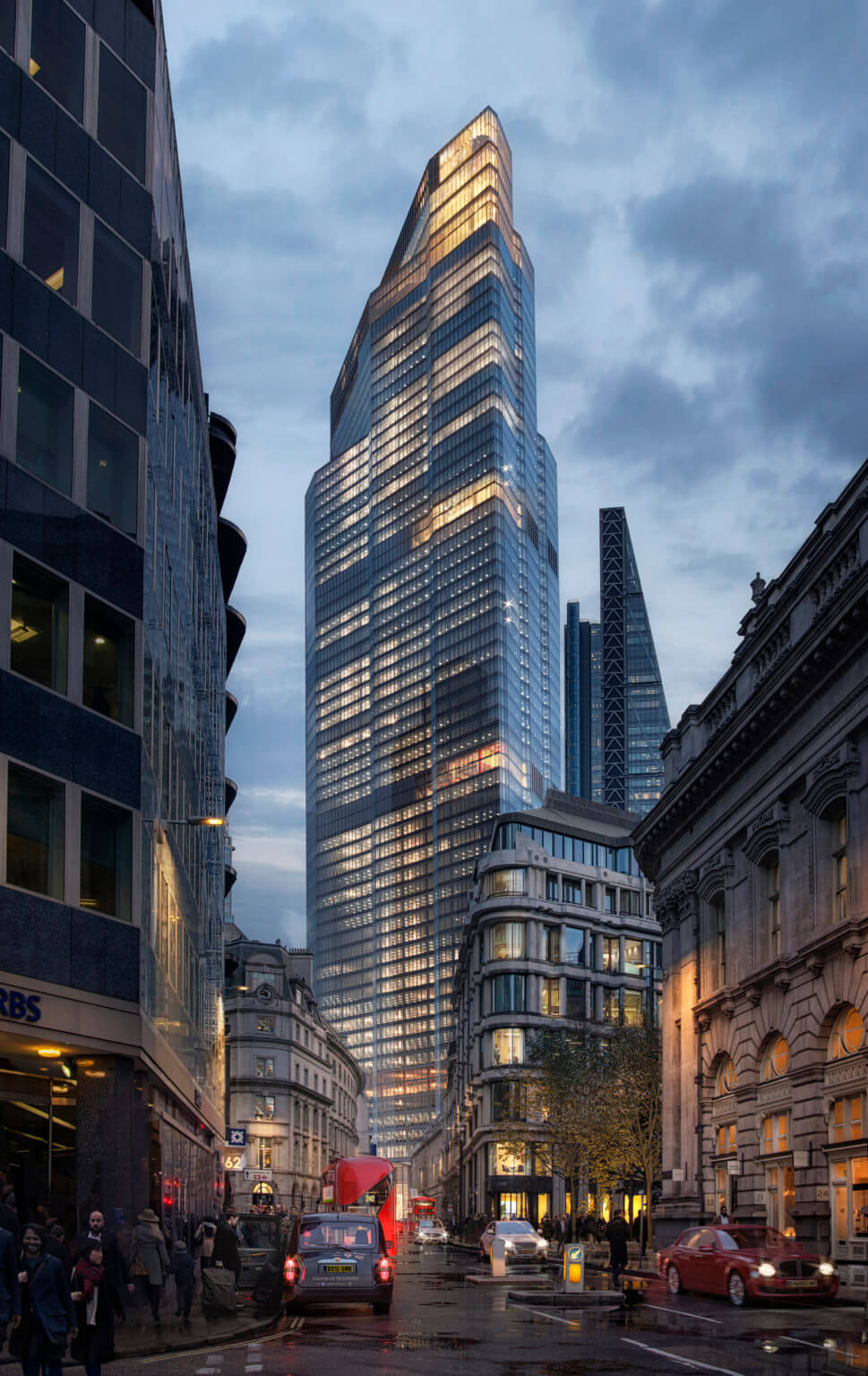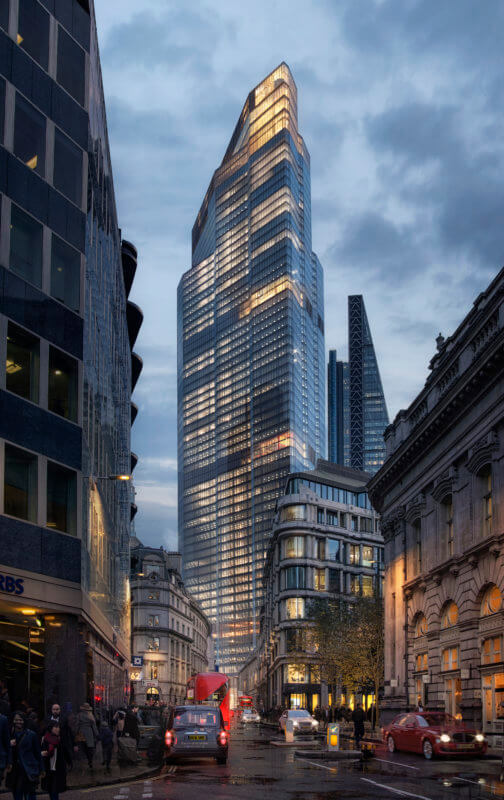 ---
Increase your potential buyer reach
It's simple, in today's ease of global movement and competitive property markets, people buy and rent property sight-unseen. With every development, refurb, or office let your potential reach is global. How do you reach a global audience with a very fixed-in-place product, property? You take the mountain to Mohamed.   
Save the client effort, time, and travel by creating an overwhelming digital showcase of your property, which will increase your buyer circle (overseas), cut transaction costs, and impress your prospects. 
10 Commercial Real Estate Predictions for 2022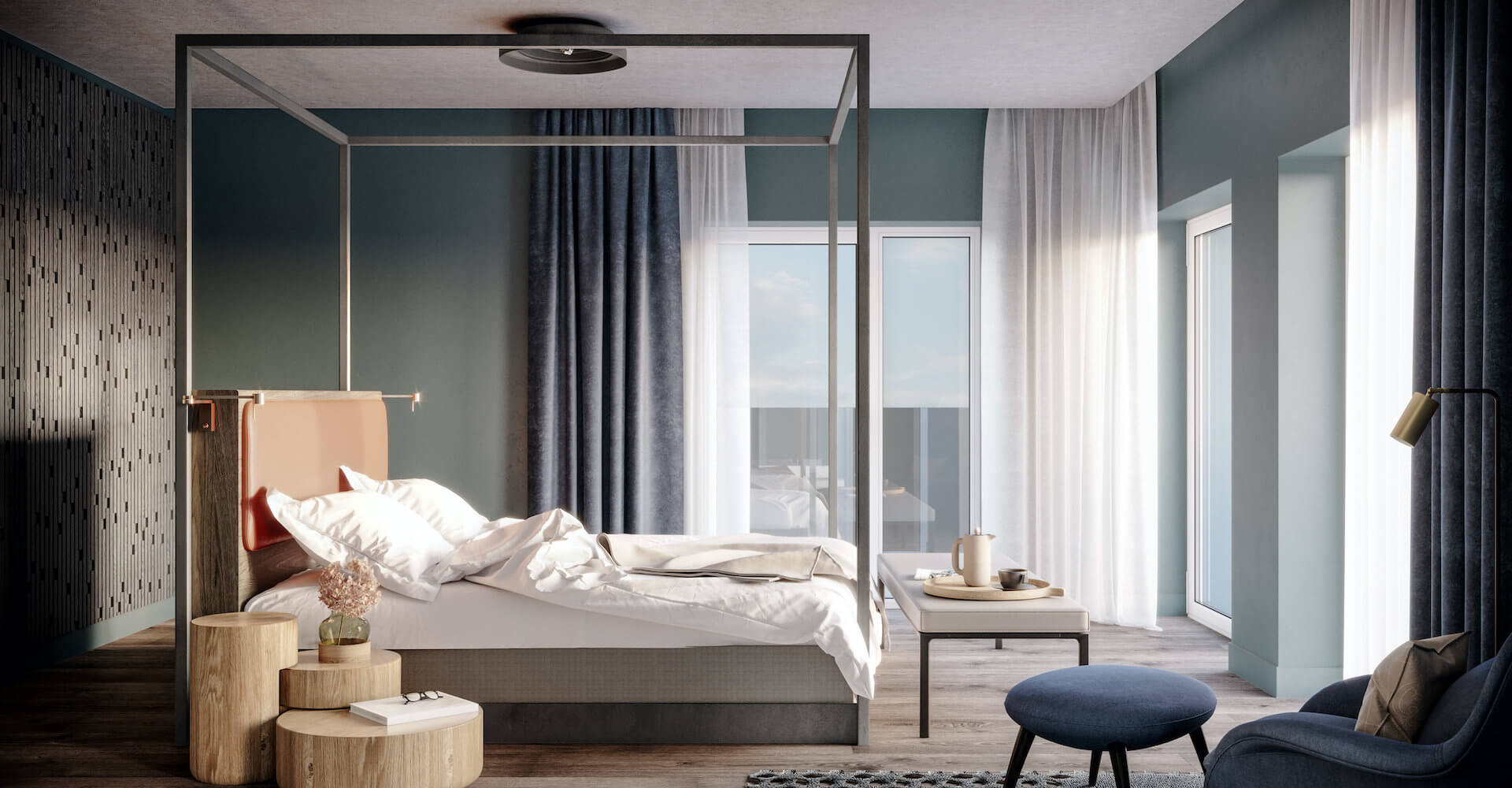 10 Commercial Real Estate Predictions for 2022
To say that the commercial real estate industry has been fraught with uncertainty over the past two years would be an understatement, and while the Covid-19 pandemic brought multiple industries to a standstill, it also offered ample opportunity for those willing to adapt to the vastly different landscape. But what about 2022? Will we see an increase in CRE investment? What effects will there be on the buying and leasing of office spaces with so many companies offering hybrid work models and many employees opting to work from home? Will the retail and hospitality sectors return to their pre-pandemic levels? Our findings suggest that rather than succumb to the pandemic panic of recent years, plans and investments in CRE have simply adapted to turn a difficult situation into new opportunities, and that evolution will continue into 2022 and beyond. Here are our commercial real estate predictions for 2022.
An increase in CRE investment
It's no surprise that 2021 saw a decrease in investment in certain areas of commercial real estate, but the good news is investment is on the way back up in 2022, both in traditional sectors such as retail and hospitality, and in alternative sectors such as life sciences and industrial real estate. An increase in vaccinations and a decrease in Covid-19 cases in many countries worldwide means a (slow) return to normal life, leaving many investors ready to once again turn their attention to shopping malls, restaurants, and hotels, while continuing their investments in profitable new areas such as warehouses for e-commerce or data centers.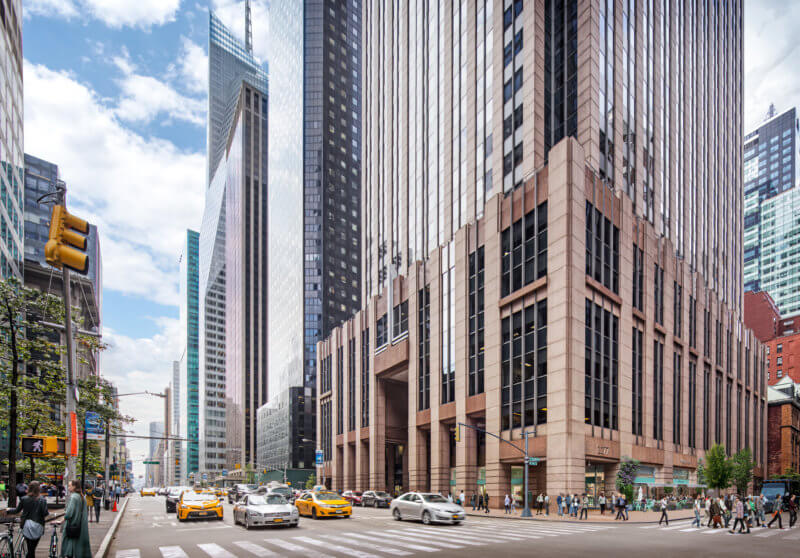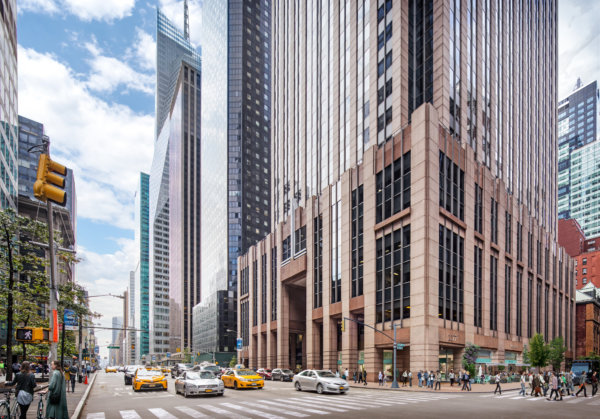 ---
The hybrid work model is here to stay
2021 saw many employees working from home and many organizations downsizing their office spaces to cut costs. Far from seeing a loss in productivity, many organizations realized this flexibility only made their employees more productive and happier at work. WFH is here to stay, but many employees will opt to go to the office at least a few days a week, creating the need to keep or even upgrade office spaces in many companies. Many organizations, such as those in the tech industry, have thrived during the pandemic and are experiencing massive growth in terms of hiring and revenue, leaving them with office spaces that are now much too small to accommodate the number of new employees. While some of this will be solved by the hybrid work model, many organizations will choose to move to bigger office spaces, creating new opportunities for property developers and leasing agencies.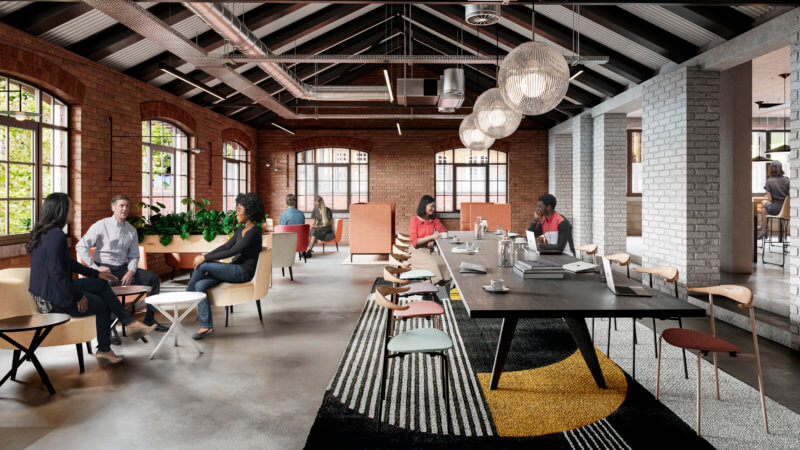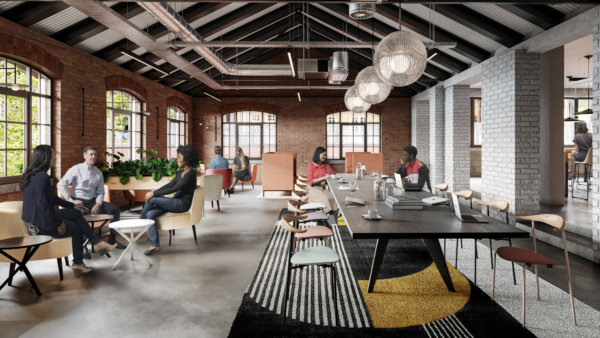 ---
Industrial real estate is on the rise
Changing consumer behavior has led to a boom in e-commerce and the data centers needed to power online shopping platforms as well as to ensure companies have the needed capabilities and infrastructure to work from home. This has led to massive opportunities for those leasing or selling industrial spaces, and this trend will only continue to rise in 2022. Expect to see opportunities in niche areas such as cold storage as a growing number of investors are interested in this maturing market.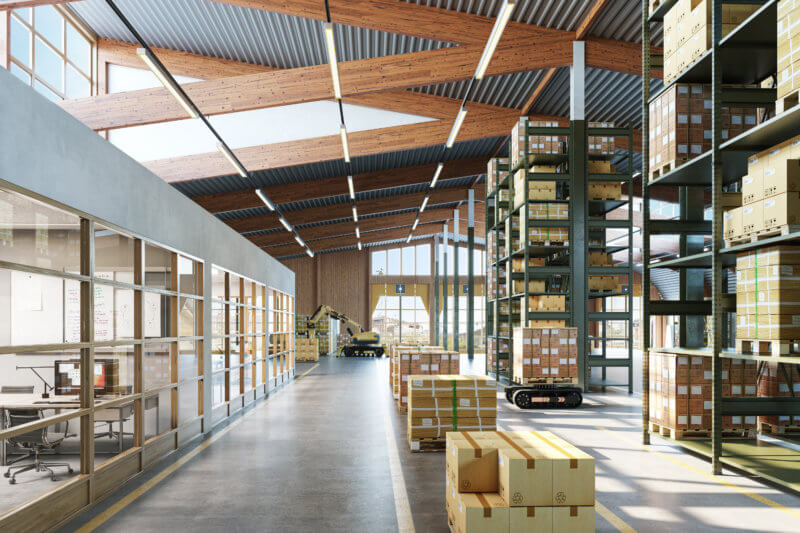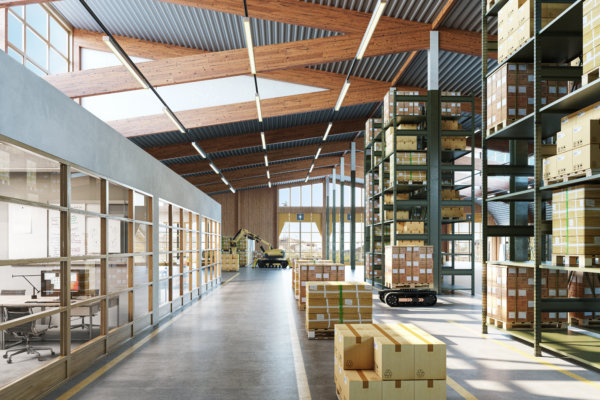 ---
It's all about tech
Leasing activity will be driven by tech companies worldwide. According to Savills, we can expect to see office leasing activity comparable with pre-pandemic levels in 2022. However, this will differ depending on the country. Emerging markets such as Vietnam, China, and Indonesia will offer huge opportunities for leasing agencies and property developers due to their strong economic growth and less interest in switching to a hybrid work model. Office spaces will remain integral to tech companies worldwide though, even those with flexible working policies, as their massive growth means they'll still need bigger spaces for those employees that do opt to go to the office.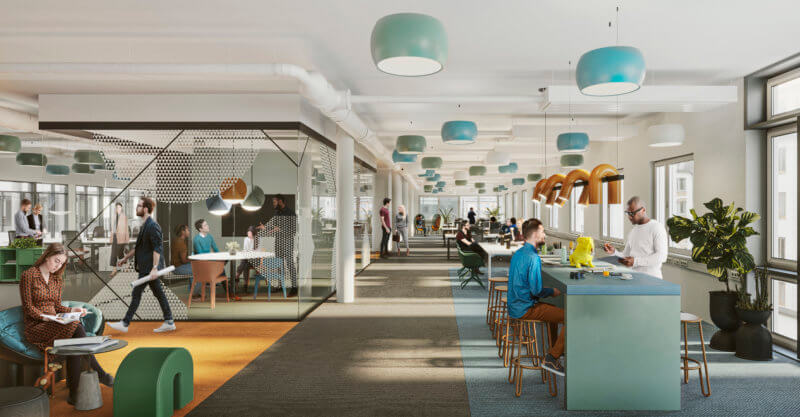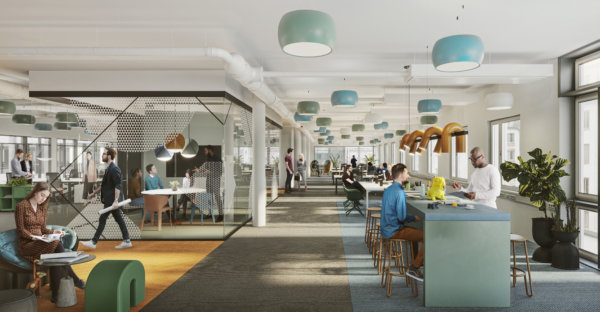 ---
Hope for the retail sector
Retail might just be the commercial real estate sector that saw the biggest challenges during the pandemic as lockdowns led to a massive shift in consumer behavior and extreme growth in e-commerce. While e-commerce is not going anywhere, the reopening of brick-and-mortar stores and the strong desire for a return to normalcy will offer ample opportunity in 2022.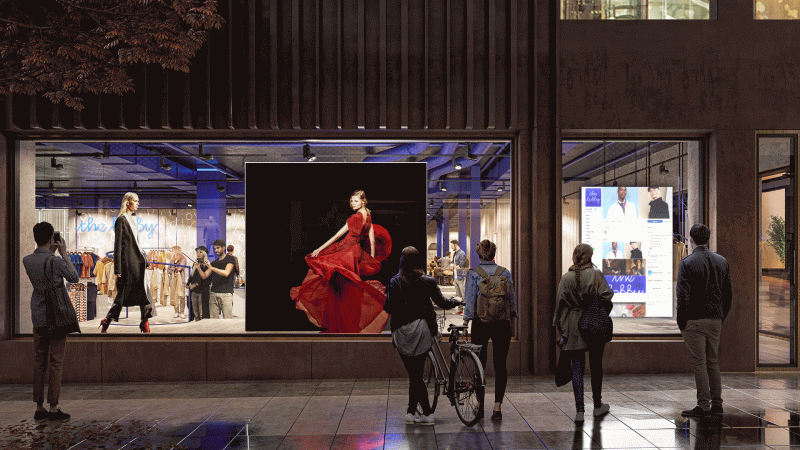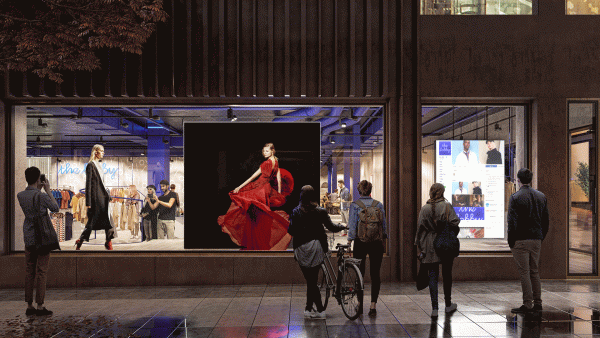 ---
The inhospitable hospitality sector
The hospitality sector reached record lows in 2020 and 2021 due to lockdowns and global travel restrictions. While vaccinations and a return to travel offer hope to this struggling sector and a full recovery is expected eventually, CBRE predicts that hotel occupancy won't reach pre-pandemic levels until at least 2023.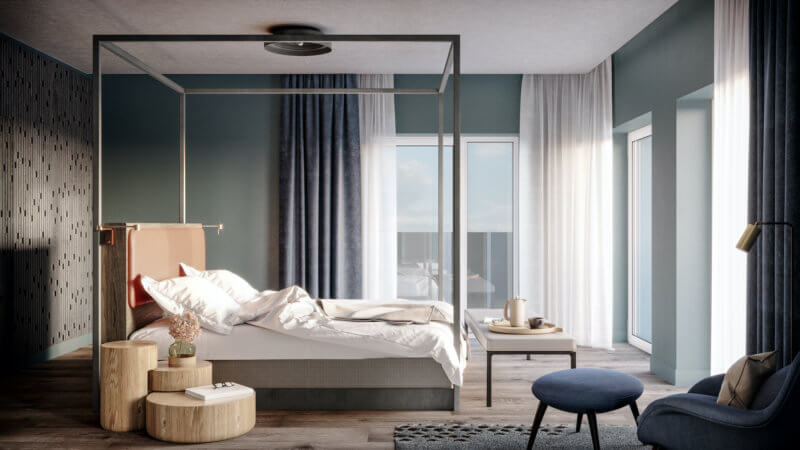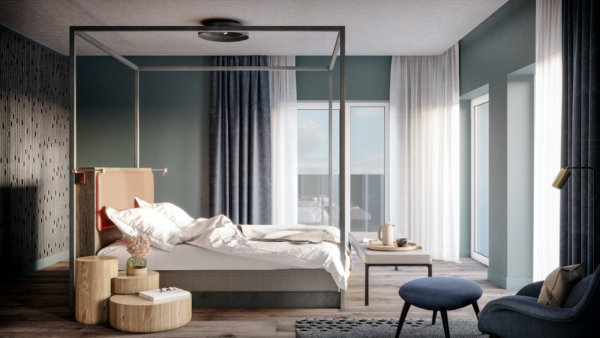 ---
Creative solutions to CRE investment
With both the hospitality and retail sectors crippled by the pandemic, investors started looking into alternative sectors to make up their losses and drive growth and profits even in uncertain times. This has led to an interest in industrial real estate fueled by the immense growth of e-commerce and data. Many retailers no longer need brick and mortar stores, but they do need bigger warehouses to store the stock they need for increasing online sales. Beyond that, the threat of the global pandemic has brought on interest and opportunity for specialized offices in life sciences and the medical buildings for research purposes. 2022 will continue to see investment in the aforementioned alternative sectors, but a return to normal life and the new growth mindset adopted by most thriving organizations, means that the possibilities for creative solutions in 2022 are endless.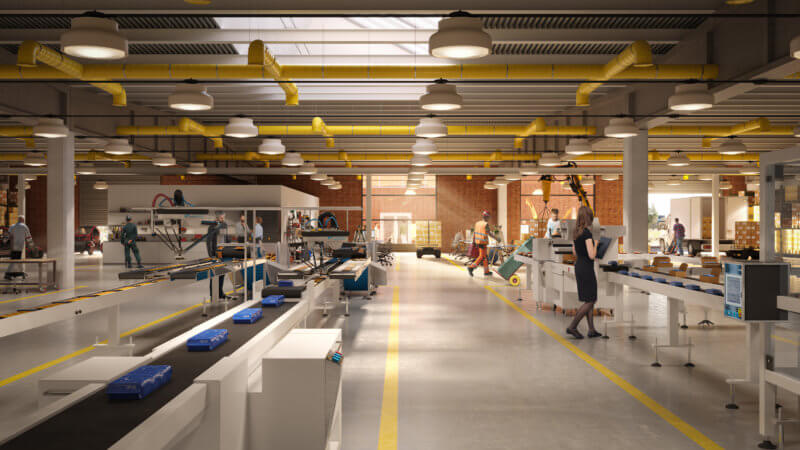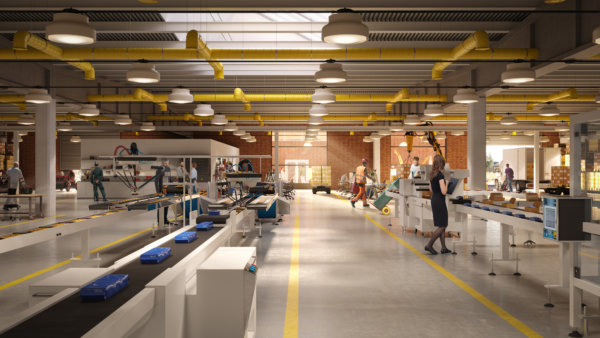 ---
Young professionals drive growth in Multifamily CRE
As many young people fled to their family homes during the pandemic to save on rent, multifamily properties (i.e. apartment complexes) suffered. However, 2022 will see young professionals looking to move out on their own once again as they return to the cities and the workplace and achieve their pre-pandemic financial stability.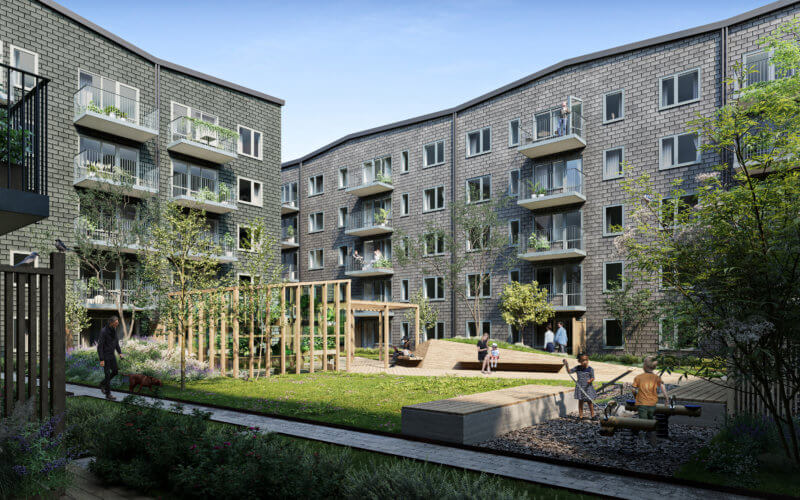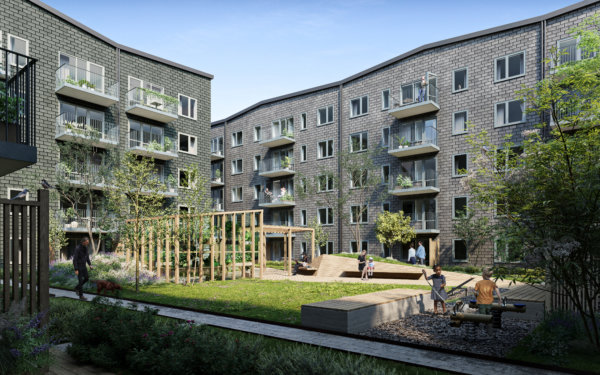 ---
It's all about sustainability
Even before the pandemic, we were seeing a huge increase in the number of companies that promised sustainability in their business practices and investments. The pandemic only further amplified that need. Sustainability has taken a central role for corporations and economies with both business and world leaders promising to reduce emissions and move us towards a greener future. This trend will only intensify in 2022 as many investors and organizations will require tracking of ESG initiatives.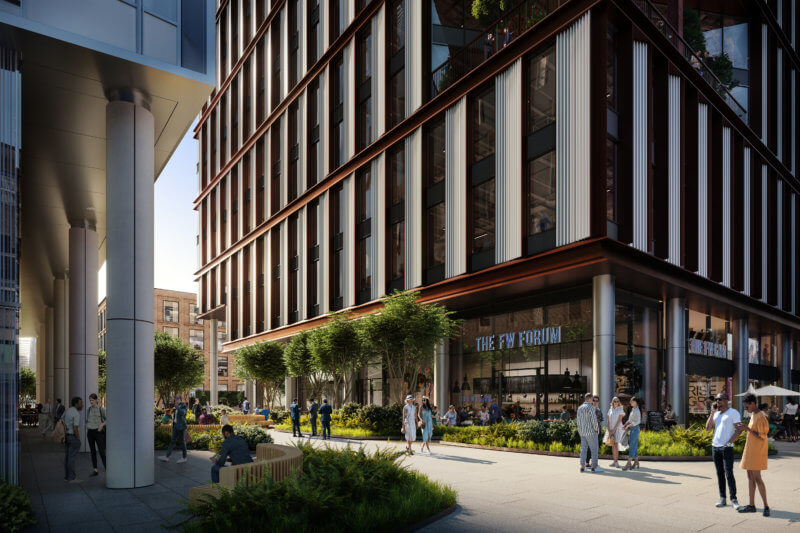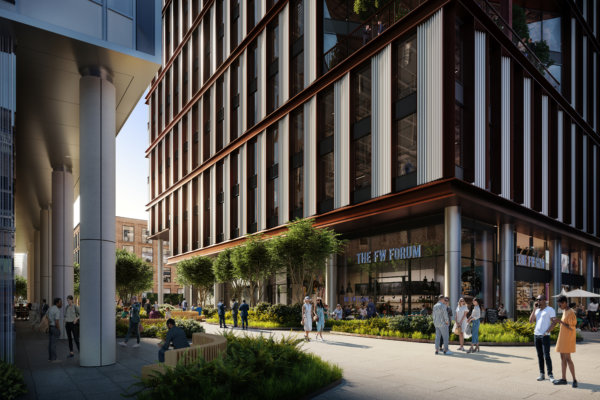 ---
3D visualization's even bigger role in CRE marketing
With so many meetings still taking place over Zoom rather than in person, 3D visualization's place in property marketing is more important than ever. In an area as competitive as commercial real estate, there's only one chance to make an impression. CGI, 360s, and animations are the future and allow property developers, leasing agencies, and marketers to sell not only a property but a lifestyle. By adding 3D property elements to your offering, you bring the essence of the real world into the digital world and can showcase it online anywhere in the world.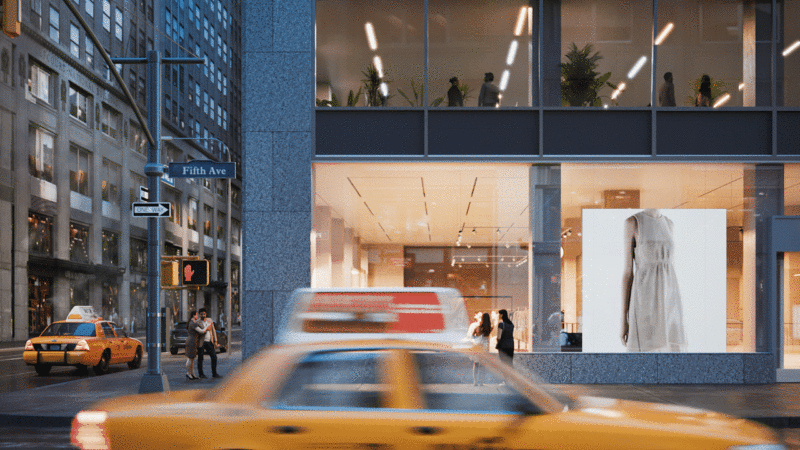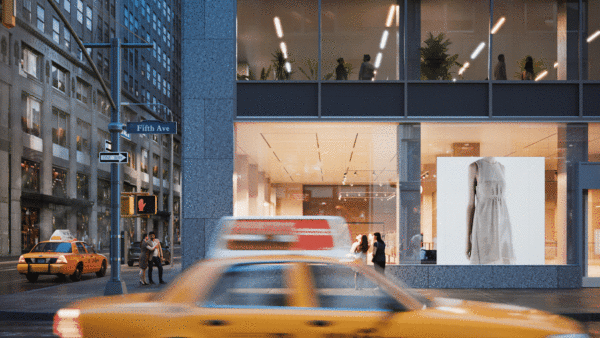 8 Must-Attend CRE Events in 2022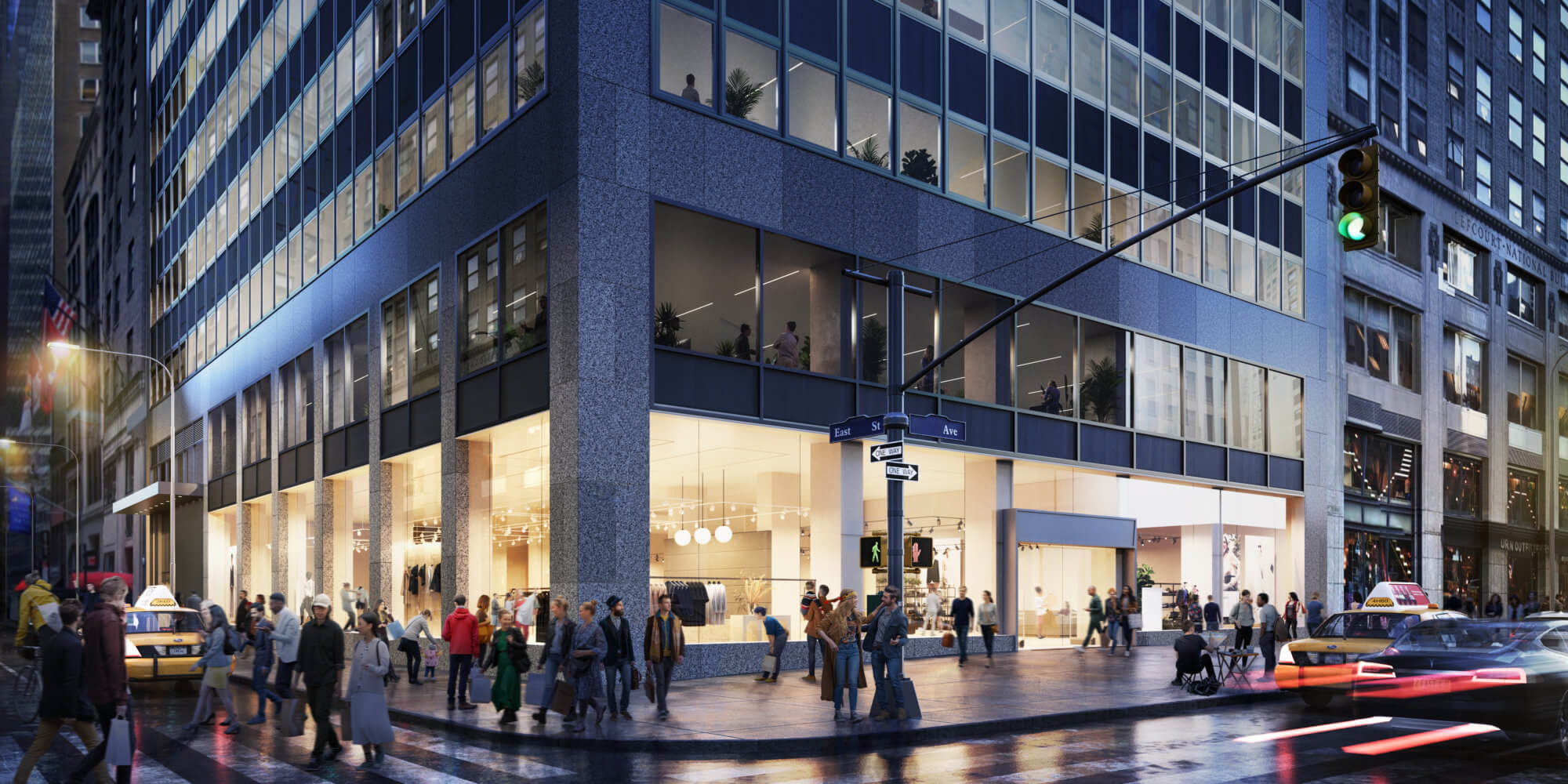 8 Must-Attend CRE Events in 2022
As any seasoned CRE professional knows, this industry is all about relationships. Unfortunately, the last two years have greatly hindered the ability of those in commercial real estate to get out and foster those relationships in person. While the beginning of 2022 might see some events held virtually, several of the best CRE events will try to get back to their roots as face-to-face conferences with plenty of networking opportunities. Check out our list of the 8 must-attend CRE events in 2022 to start planning your itinerary.
March 15-18, 2022

Cannes, France
Bringing together some of the most influential players from all sectors of the international real estate industry, this 4-day event in Cannes is not to be missed. Meet and forge connections with hundreds of investors, developers, suppliers, and more. Attending MIPIM gives you unparalleled access to the entire value chain, and the greatest number of development projects and sources of capital worldwide.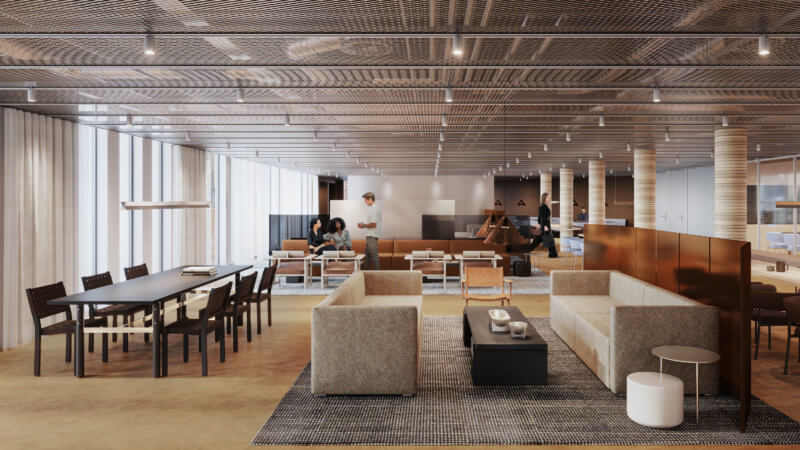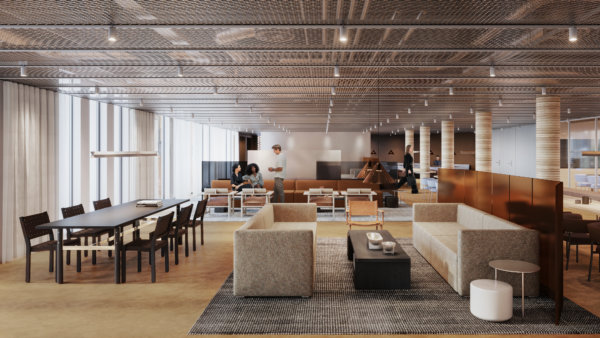 ---
May 10-12, 2022

Houston, Texas
Prominent industry professionals from across North America gather at NAIOP National Forums every year to share best practices, identify how best to capitalize on business opportunities, and foster relationships with other Forums members. Take this unique opportunity to discuss project challenges and opportunities with a trusted group of advisors, and develop new connections with key industry leaders in a confidential environment.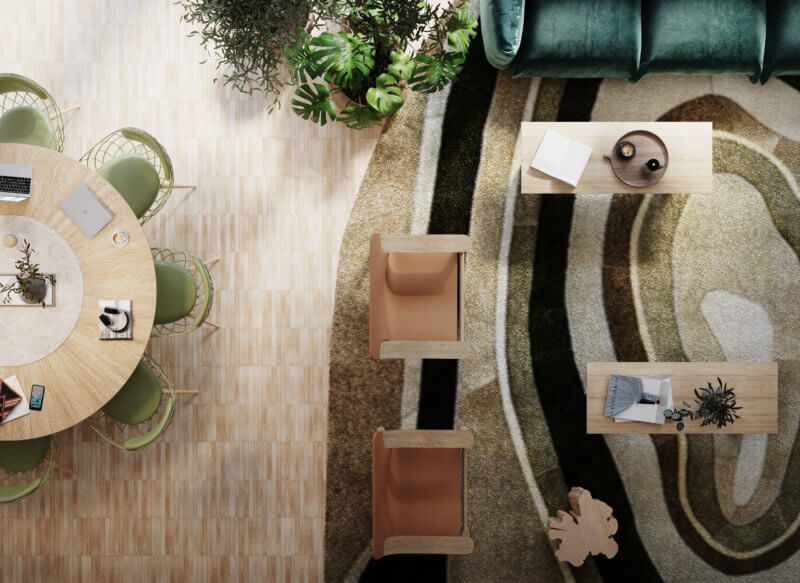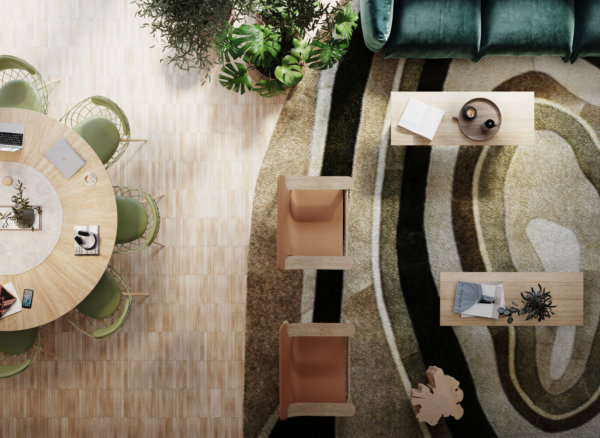 ---
June 25-28, 2022

Nashville, Tennessee
It's an exciting new era for commercial real estate. For CRE professionals ready to embrace change, there are infinite possibilities. BOMA brings together industry experts to discuss the incredible innovations, flexible work practices, and new occupant expectations we've seen recently, and what they mean for the future of commercial real estate. Join BOMA to learn about groundbreaking innovations that will put your properties a cut above the rest.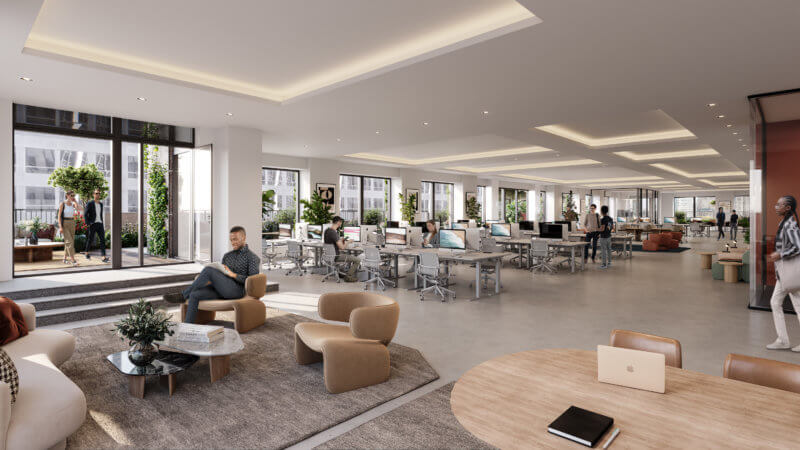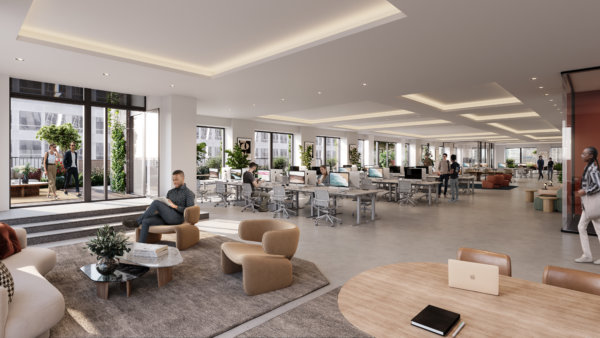 ---
August 15-17, 2022

NYC, New York
Don't miss C5 Summit 2022 – the premier US-based commercial real estate event – located in the heart of New York City. If there is one city you need to be in when it comes to commercial real estate, it's this one. Network with industry leaders, catch up on the latest trends, build long-term relationships with decision makers, and most importantly, get deals done. Everything you need is in this one centralized event.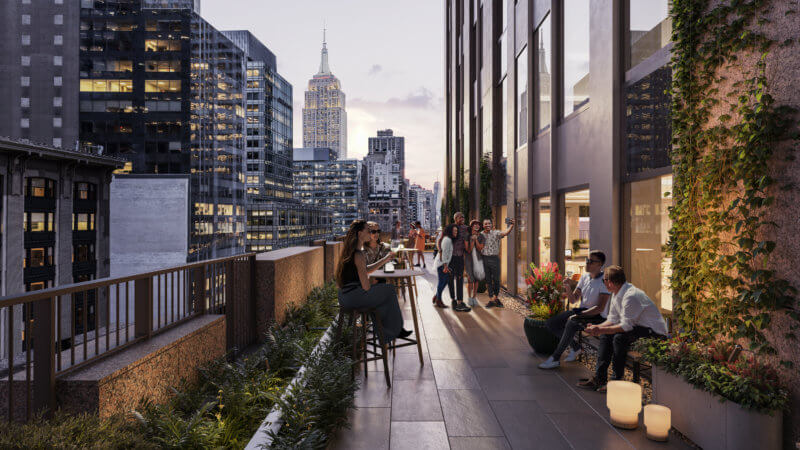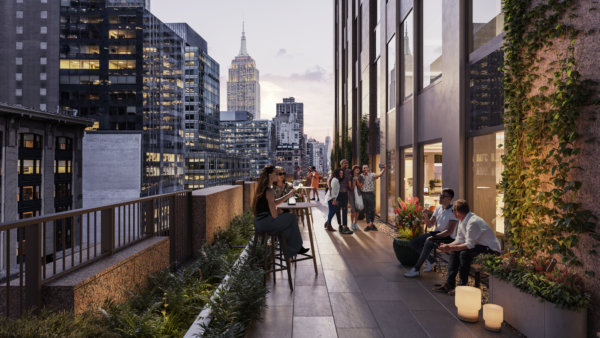 ---
October 4-6, 2022

Munich, Germany
Expo Real 2022 is an international networking platform that caters to the full spectrum of the property sector. It brings together leading CRE experts from Europe, the Middle East, and the United States, features hundreds of speakers, and gives participants the chance to learn about the latest trends and innovations in the property, investment, and financial markets.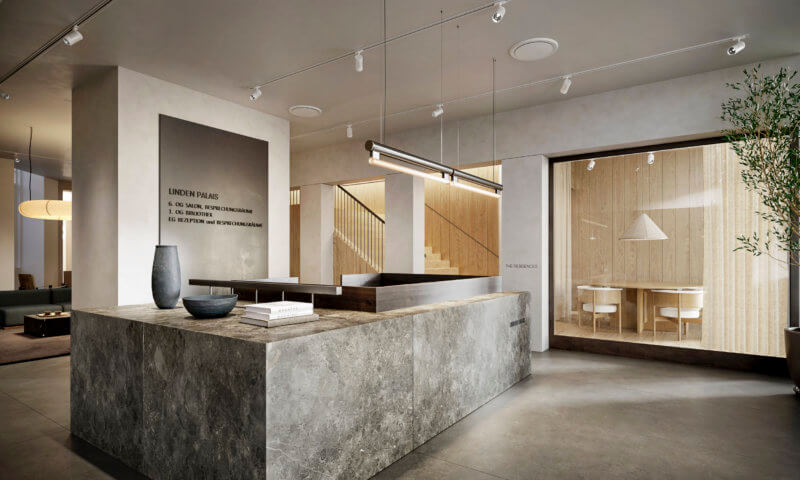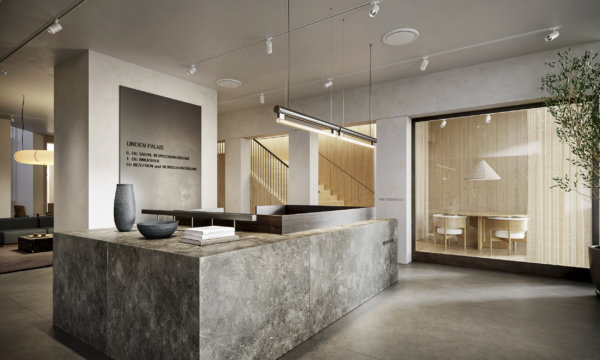 ---
October 9-12, 2022

Chicago, Illinois
CRE.Converge is all about making things happen. Join this event to network with your peers, build lasting relationships, discuss the latest CRE trends, and make deals. The opportunity to break into smaller groups and discuss business opportunities and project challenges while learning from industry leaders make it one of the industry's premier events.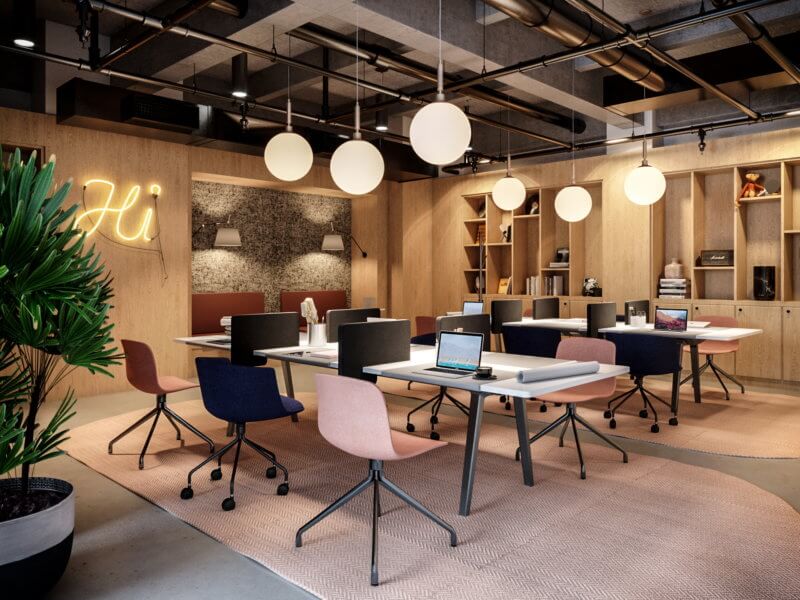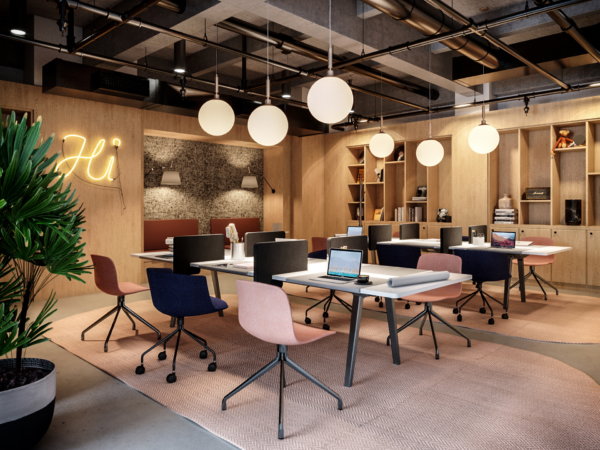 ---
November 9
th
, 2022

NYC, New York
As the leading investor-centric event for LPs investing in private markets, this two-day event brings together investors, funds, and advisers to discuss sectors, due diligence, and real estate investment opportunities both in the U.S. and globally. It's your chance to join an investor-focused event that provides a due diligence forum for U.S. and international pension funds, endowments, wealth managers, foundations, and others interested in learning about commercial real estate opportunities.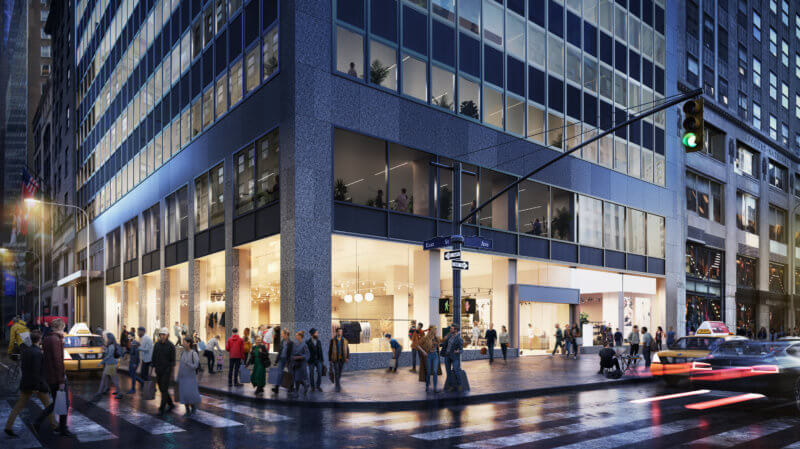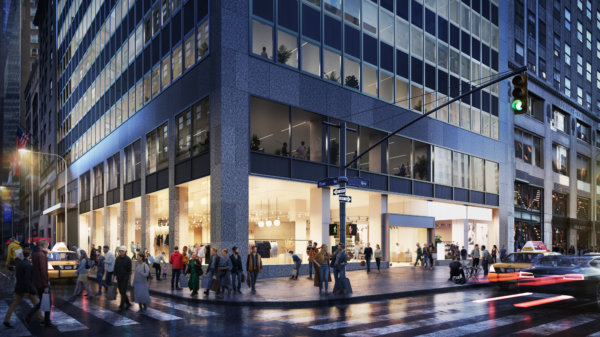 ---
November 11-14, 2022

Orlando, Florida
The annual REALTORS Conference & Expo is one of the largest events for real estate professionals in the United States. It's been one of the go-to conferences for sharing and discussing key industry trends, challenges, opportunities, best practices, and practical applications across the real estate industry since 1908.